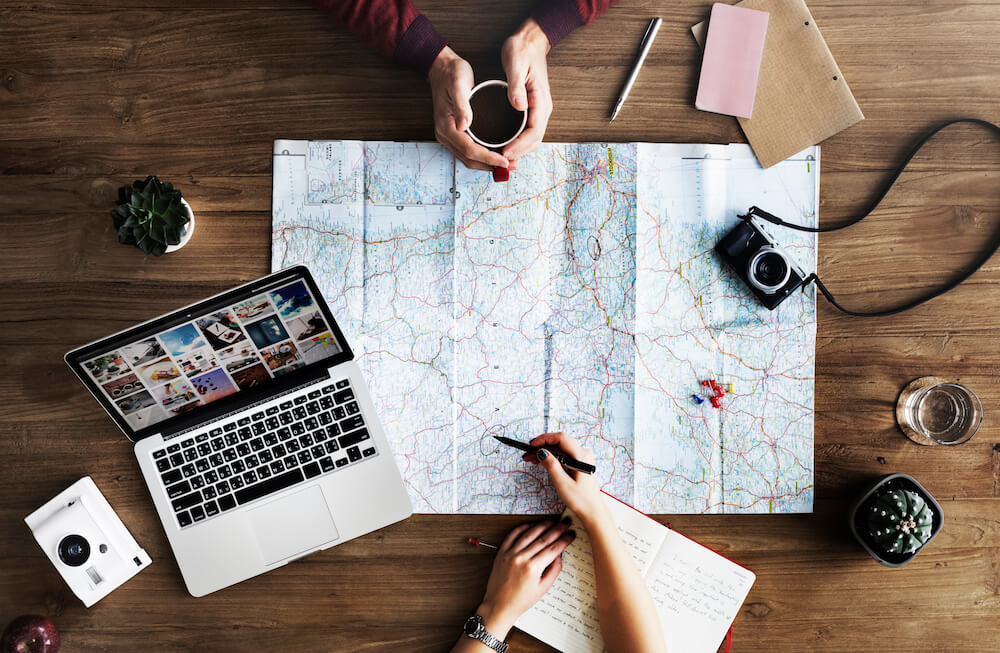 Check out the Advanced Travel Therapy Wallet Widget
The new Advanced Travel Therapy Wallet Widget is an easy way to find out a lot about states that you might be interested in working. It'll help you get a salary, cost of living, and licensure information that used to be hard or time-consuming to find.
Start by using the right wallet widget for your discipline: Physical Therapy, Occupational Therapy, or Speech-Language Pathology.
How it Works
The Wallet Widget starts with a salary selector. Either select states by clicking or tapping, or slide the wage slider to select all the states within a salary range.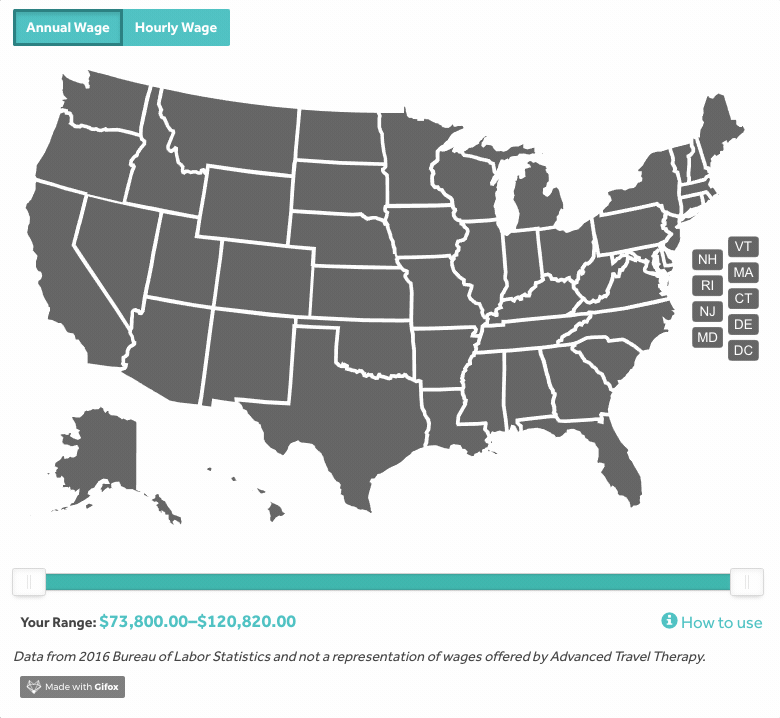 Once you've selected your ideal states, provide us with your email address via the contact form.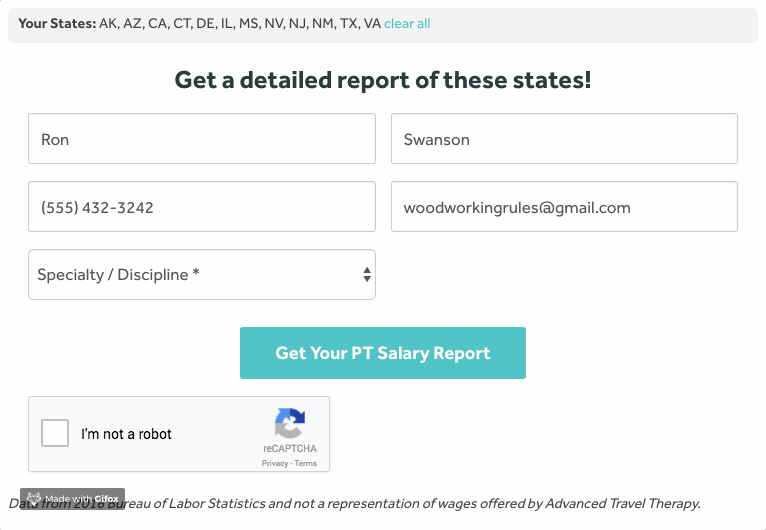 Advanced will send you an email with a custom report featuring links to our detailed state reports. These reports will provide you a detailed look into everything you need to get started finding the location of your next travel assignment!

In the state reports you'll have access to salary info, and cost of living information for your discipline in that state, and it will also show how the state stacks up against others in the country.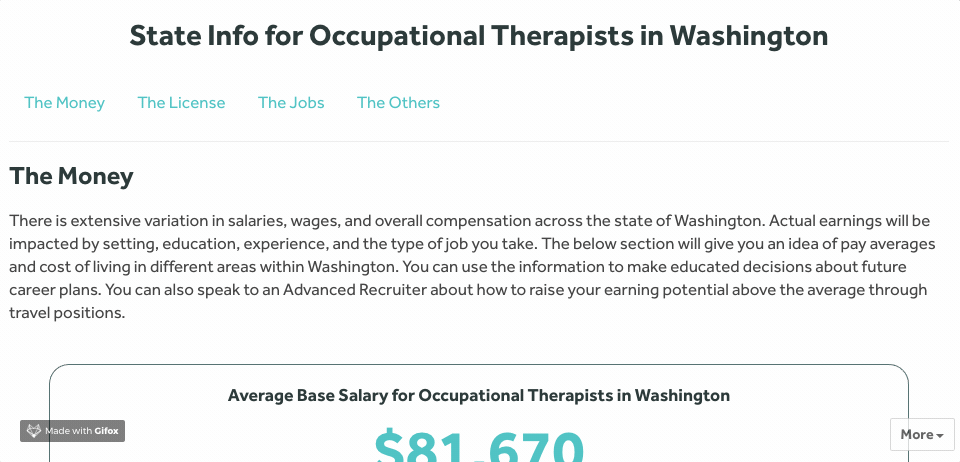 The state reports also have a quick reference to licensure information, as well as jobs that Advanced is currently offering. If you find something that you like, just apply! One of our excellent recruiters will contact you shortly and help you land the job!
We hope you like the Advanced Travel Therapy Wallet Widget and it helps you