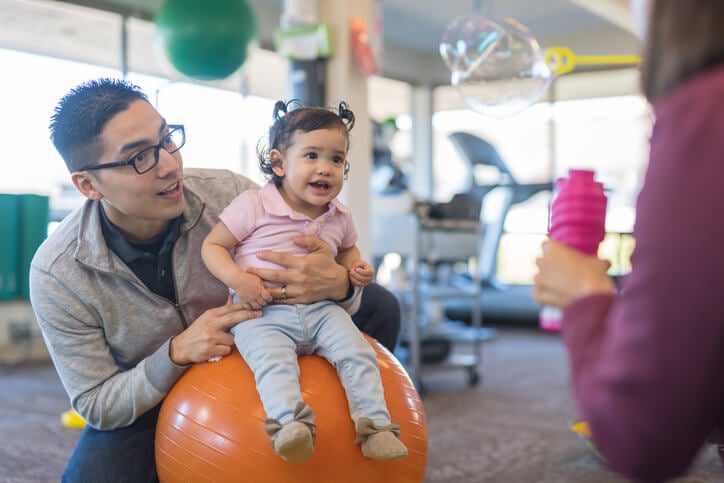 Budget Therapy
If you're a speech language pathologist or occupational therapist on the go, it may be difficult to carry all your tools everywhere you go. Furthermore, you can find yourself on assignment and realize you forgot something. Fortunately, there is a nearly endless amount of inspiration to be found at the dollar section of many stores.These are things that can be easily purchased and all of the items on this list were $1-3.
Bubbles, Recorder, Toy Microphone
Blowing bubbles and singing into a toy microphone is a fun way to develop cheek and lip strength and mobility. Playing the recorder is also good as long as it is done in a hygienic way. Bubbles also good for practicing the 'p' and 'b' sounds, as in POP and they show cause and effect.
Dry Erase Note Pads and Alphabet Cards
Instead of wasting endless amounts of paper, practice writing on these easy to erase note pads and alphabet cards. The notepads and strips come in various shapes and line thickness and some even come with part of it gridded. The alphabet cards already have all the letters to be ready to practice on. Not only are they thicker than paper (so a child that pushes too hard won't write through them) but they are also perfectly portable.
Puzzles and Silly Putty
Both jigsaw puzzles and silly putty (play-doh too) are fun ways for a child to build fine motor skills. They are also excellent for improving hand-eye coordination and building the level of focused concentration. Best of all, puzzles come in a wide range of difficulties, colors, and styles to suit every need.
Flashcards
Now is one of the best times to buy all sorts of flashcards since it is still around the "back to school" time. These are great for developing language and articulation skills, comparing and contrasting, and building sentences. They are easy to carry and versatile enough to be incorporated in many other games and activities.
Small Toys (and Some Sort of Cup)
I included some toy soldiers and dinosaurs but basically any small toy could work. Playing with these and some sort of cup or bowl is one of the simplest ways of assessing and teaching prepositions. Obviously having different types of toys (depending on gender and age) are important for teaching.
This is just the tip of the therapy idea iceberg! There are tons of other toys and tools that can be found around the dollar section. They may cost very little but you sure get a lot out of it!