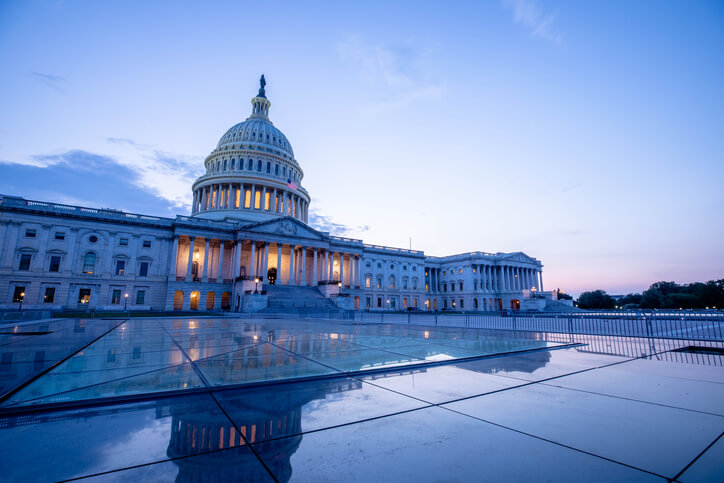 Bringing the Thunder
Today I want to return to a familiar tune, with the hope that the notes will change in the near future. Yes, that's right, it's back to the therapy caps. The arbitrary caps put into place in the '90s that place a hard cap on therapy services. Currently, the cap sits at $1900 for Speech and PT, with a separate cap of $1900 for OT. You can get the background history of the therapy caps here.
Despite bipartisan support for a full repeal of this harmful legislation, the best outcome has been a yearly extension of a cap exceptions policy. This involves a process in which the cap can be exceeded through the use of a KX modifier for totals over $1900 and a more burdensome process of Manual Medical Review for claims over $3700. To give just one example of the devastating effect of not passing an extension, a stroke survivor needing 3-5 rehab sessions per week would hit the yearly cap after 2 months of treatment.
A couple of weeks ago I had a discussion with the Director of Grassroots Affairs for the APTA, who stated that before the shutdown shenanigans she would have put the odds of a full repeal at better than 50%. However, a comically inept Congress, incapable of passing a salt shaker, let alone an actual law, decided that shutting down the government would be the answer to all of our problems. This move polled somewhat south of Miley Cyrus and barely north of Charles Manson. Now with the government re-opened, therapy officials have set their sights on the more modest goal of getting the yearly extension passed before its expiration on January 1.
Thankfully, a movement of over 50 organizations has taken shape with a new effort in mind. Enter: Operation Thunderclap! No, this is not the new Ford Truck Model or your son's Indian Guides name. This social media effort uses a new way to aggregate public opinion in a powerful way. It combines many social media platforms to bombard a single unifying message to legislators. You can get a better understanding here.
The messages will be launched 60 days(Nov 4) and 30 days(Dec 2) before D-DAY. Advanced Medical will be rallying its members and encourage you to get involved. The therapy cap issue is one that affects the future of entire professions, as well as having dangerous ramifications for those in need of essential patient care. Every year it takes a yeoman effort to get the attention of our decision-makers in Washington. Let's BRING THE THUNDER! Here is a look at the momentum to date:
The Medicare therapy cap exceptions process expires on December 31, 2013. Without Congressional action, patients will be faced with a hard cap on outpatient therapy services in 2014. The Therapy Cap Coalition, a group of almost 50 associations, organizations, patient and consumer groups, are working together to prevent a hard cap, but we need your help!
Join our Thunderclap and write your members of Congress to stop the therapy cap. You can find organizational action alerts on the Stop the Medicare Therapy Cap Facebook Page. Don't let patients lose access to critical therapy services on January 1! Thanks for your participation!
#StopTheTherapyCap