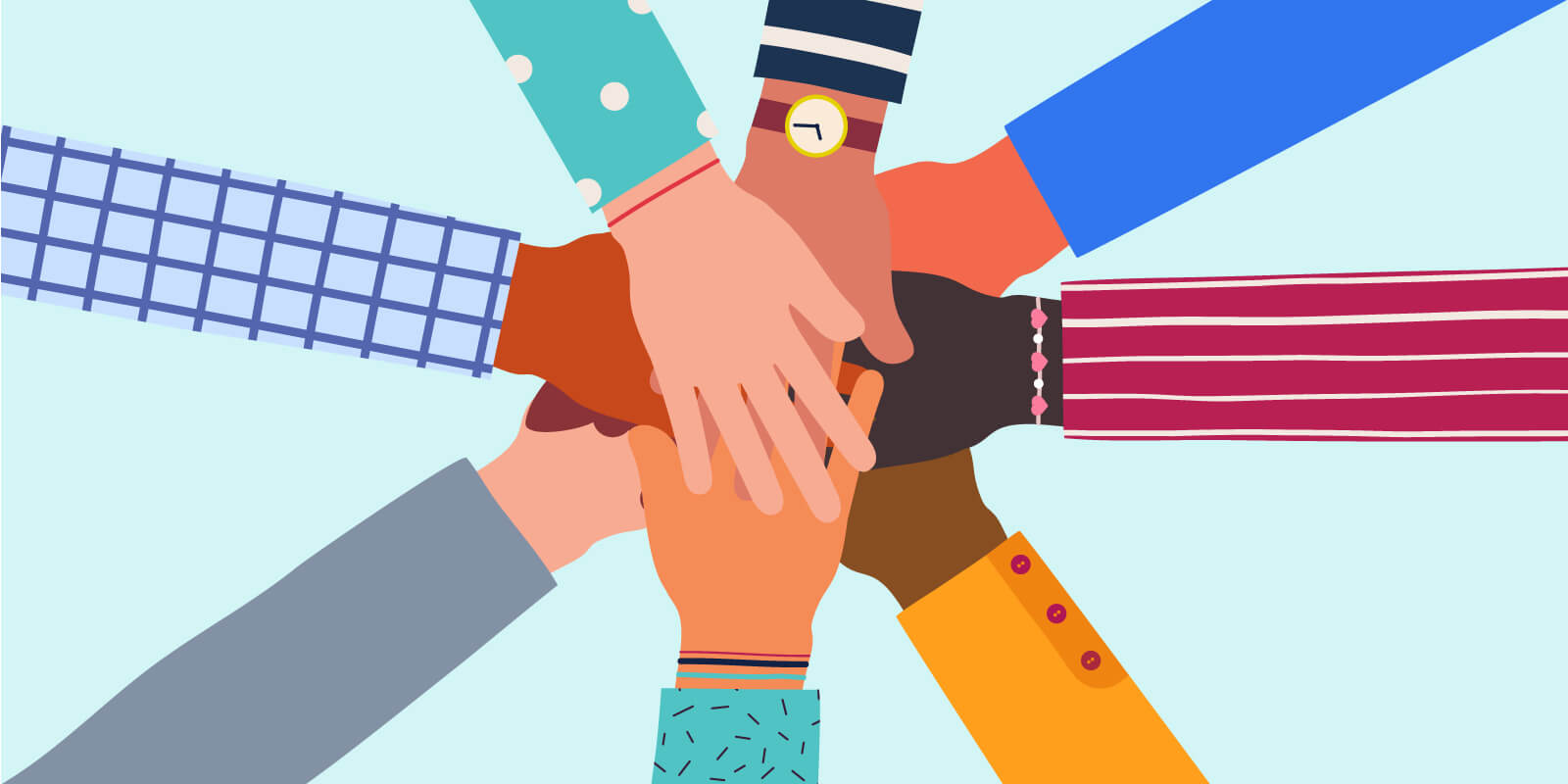 Allies in Allied Healthcare: Representation in Therapy Materials
The fields of Speech-Language Pathology, Physical Therapy, and Occupational Therapy all demonstrate large discrepancies between the diversity of the clinicians and the diversity of the populations served.
Demographics at a Quick Glance:
According to ASHA's 2019 Member & Affiliate Profile, "About 8.3% of ASHA members and affiliates identify as racial minorities; AND about 5.8% identify as Hispanic or Latino. In contrast, 27.6% of the U.S. population identify as racial minorities; 16.3% identify as Hispanic or Latino." APTA's 2016 Member Demographic Profile reported that only 11.5% of Physical Therapists identify as a race other than White. AOTA performed a survey in 2017-2018 enrollment across 276 accredited Occupational Therapy programs and found that 75-85% of enrolled students identified as White.
As an SLP, PT, or OT, we often cannot be a mirror to the diverse demographics of our caseload. Even if we can directly relate to the lived experiences of some clients, in one day we may be serving many different nationalities, races, ethnicities, and languages. One of the greatest privileges of being an Allied Healthcare professional is serving diverse populations throughout their lifespan, but how do we really show up for these patients and families in a responsive and inclusive way?
Of course, there are the basic things you learn in graduate school, like don't plan a holiday-themed activity for a client that does not celebrate it, and you should understand the client's perspective as part of the evidence-based practice triangle, but that is not enough to truly be an Ally.
How do we as Clinicians show up better?
How can we show up more?
How can we be more proactive in our therapy plans?
Being Responsive by Increasing Representation in Materials
A first step to being more responsive is to increase the representation in your therapy materials. This means that the books, task cards, videos, and music you utilize during therapeutic activities is reflective of the intersectional identity of the client you are serving. By doing this, you allow your client to mirror themselves within the therapy lesson that you are implementing—especially important for pediatric engagement. For instance, this study of children's literature explores how student's reading motivation, comprehension, and engagement increase when books include characters that share a racial, cultural, or experiential background.
There is no end to learning about how we can be better allies and advocates when it comes to inclusion, anti-racism, and cultural responsiveness.
Furthermore, the American Speech-Language Hearing Association and American Occupational Therapy Association both include statements on selecting relevant and representative therapy materials as an aspect of being "culturally competent". Keep in mind that "competency" is just the first benchmark! There is no end to learning about how we can be better allies and advocates when it comes to inclusion, anti-racism, and cultural responsiveness. Creating a library of more inclusive therapy materials is a good first step but stay tuned for more ways on how to be an Ally in Allied Healthcare!
Below are some multi-modal resources to work towards diversifying your materials. When purchasing materials, be mindful in your searches and invest in BIPOC creators & sellers. Below is a short list of resources that can start to point you in the right direction:
Book Lists
We Need Diverse Books
We Need Diverse Books is a 501(c)(3) non-profit that is run by a diverse leadership board and has a mission of "help[ing] produce and promote literature that reflects and honors the lives of all young people". On the link you will find book recommendations as well as black-owned bookstores you can purchase them from. Explore the website and find book recommendations for a wide variety of groups.
Embrace Race
Embrace Race was founded by two parents who wanted a place to gather the resources they needed to raise children in a world where race matters. They have four goals "Nurture resilience in children of color, Nurture inclusive empathetic children of all stripes, Raise kids who think critically about racial inequity, Support a movement of kid and adult racial justice advocates for all children"
Colorful Pages
Colorful Pages has a mission "to provide resources to help educator, families, and librarians use multicultural literature/diverse books effectively. On their website you will find book lists, reviews, lessons, and author interviews.
Teachers Pay Teachers and Instagram Accounts to Follow
@bvgslp_belinda: Creates interactive and comprehensive Teachers pay Teachers and Boom Card SLP resources with diverse representation. Go to her for all your teletherapy needs!
TpT Link: https://www.teacherspayteachers.com/Store/Bvg-Slp
@JRCtheSLP: Provides great resources on her Instagram as well as her TpT store no matter your profession. Here you can find empowering posters and activities for children. We love how she has created versions of everyday games like "Headbandz" and "Guess Who" with diverse representation.
TpT Link: https://www.teacherspayteachers.com/Store/Jrctheslp
@bilingualspeechie: Creates fantastic resources in Spanish & English for children and their families. Bilingual Speechie covers everything from treatment to assessment. She has almost 200 resources in her library!
TpT Link: https://www.teacherspayteachers.com/Store/Bilingual-Speechie
@creativebilingualslp: Has great bilingual (Spanish & English) resources on TpT as well as boom cards! Not only are her materials great, but her Instagram also introduces other types of resources and research such as representation within school districts and how to discuss racism with children.
TpT Link: https://www.teacherspayteachers.com/Store/Culturally-Speaking-Slps
We know there are so many talented clinicians, creators, authors, and educators out there, and we didn't have enough room to list them all in this one article. We will continue to amplify BIPOC voices and work throughout the Allies in Allied Healthcare series and beyond. Join us in our mission by promoting the accounts you love on your own platforms, sharing resource ideas within your professional network, and committing to be an Ally and an anti-racist every single day!
Written by the Clinical Team at Advanced.