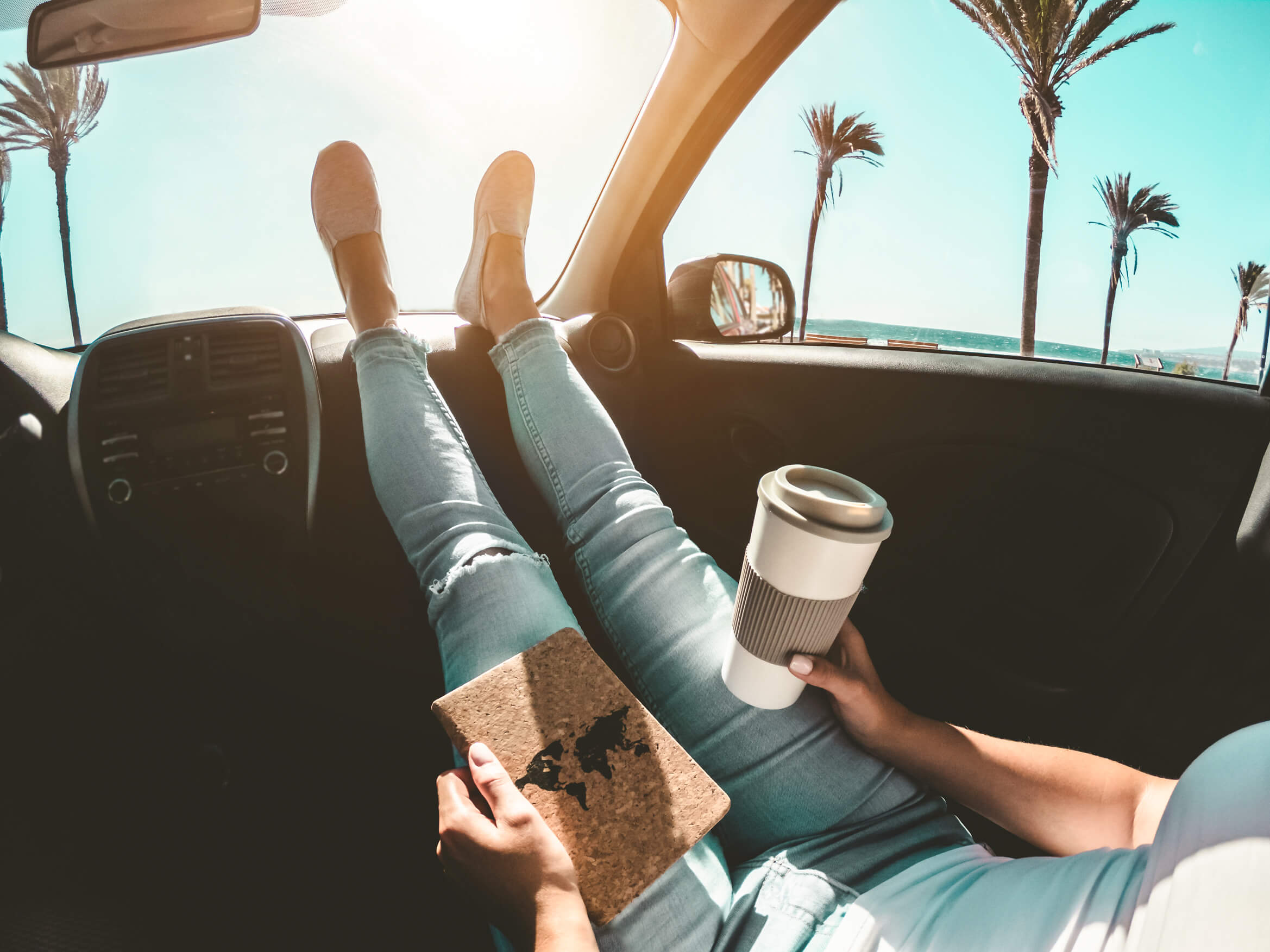 SLP Embraces the Adventure of a Traveler's Life
Self-Exploration: Adventurous Traveler Finds Huge Perk
Traveler Katie Baumgartel's Instagram page is a snapshot of a busy, adventurous life. With more than 2,460 followers and over 2,000 posts, she tries to upload pictures regularly to show how she and her dog, Diego, make the most of every day.
Her latest travel adventure is her first Alaska assignment with Med Travelers, but she has been employed by AMN Healthcare since 2018. Katie is a speech-language pathologist who lives by her own creed: "Create an adventure every day." Her Instagram feed proves she's a woman of her word.
But her feed is not only a diary of adventures — it is an inspiration to other travelers to make the most of their assignments.
"It's essential for me to be able to share my experiences with people who are somewhat unsure of or not interested in traveling," Katie said. "Before I went to Alaska, I had this impression that it was just a cruise destination for seniors. And it's just so much more than that. I feel so accomplished when someone tells me, 'You make me want to see Alaska' or 'You make me want to get out and hike after work.'"
Before traveling
After graduate school, Katie held a full-time position for two years in her home state of Connecticut before deciding to travel. She was working four days a week at a hospital, including every Saturday, which led to no consecutive days off. It was time for a change.
She already had some travel experience and had started her Instagram page. Her parents instilled in Katie a spirit to explore, and she studied abroad in Greece. She then went back a second time between her undergraduate and graduate years.
"I was meeting people from all around the world, and someone looked at me and said, 'What are you doing exploring this continent? You live in the most beautiful country, the United States.' It made me realize I hadn't been to California and other beautiful places in my own country," Katie said.
So Katie started traveling, and has since taken assignments in San Diego; Austin, Texas; Connecticut; Chicago; Phoenix and Alaska. She was working in Connecticut when she decided she wanted to explore Alaska and experience all its natural glory.
"Alaska is just so different from any place I've ever lived in or traveled to," Katie said. "I didn't know very much about Alaska, but I wanted to explore it. And since I started traveling, I've learned to love hiking, and that's my biggest passion."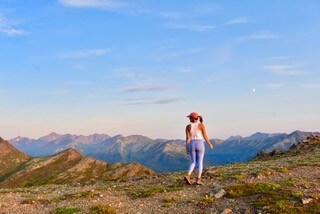 Med Travelers recruiters Mark Lozano and Austin Morton found Katie and Diego's second assignment in the Last Frontier. Mark was a fan of Katie's Instagram page and had followed it for about a year. He thought she'd be perfect for another assignment there. Katie and Diego left Connecticut and drove 4,440 miles to Anchorage, Alaska.
"This is my favorite placement to date," Katie said. "I'm covering a maternity leave and working in a fabulous pediatric clinic in Anchorage. It's been so fun collaborating with other SLPs and the other disciplines and developing friendships through teamwork and mutual respect. Austin and Mark cheer me on from the sidelines with frequent check-ins and Instagram comments."
Diego's Run for the Border
Diego is an integral part of Katie's life, and these inseparable friends met while Katie was on assignment in San Diego.
In September 2016, Katie, her sister, and Katie's best friend drove to Tijuana, Mexico, a city on Katie's bucket list. With just a few dollars in their pockets, they headed back to San Diego and entered the infamous border traffic jam. During their crawl toward the US border, Katie, who was driving, saw people walking between the lanes of cars selling everything from paintings to bracelets.
She wasn't prepared, however, when someone approached her with a puppy.
Katie's sister rolled down the window and asked to hold the dog. She did and gave it back, and Katie kept driving, trying to avoid a backseat adoption. But 45 minutes later, the man with the dog found their car again, and her sister rolled down the window to hold the dog. The man, who wanted $140 for the puppy, ran alongside the car while Katie kept moving forward.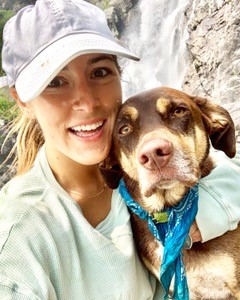 Katie finally broke to her sister's wishes, and the women pooled their remaining cash, which totaled $38 plus a Starbucks card. The man accepted the offer, and the seven-week-old, Neapolitan Mastiff with a broken tail made it onto US soil and eventually into Katie's heart.
A traveling gift
For Katie, traveling has been more than a job — it's been a way to see beautiful places and recharge so she can continue to give as much as she can to her patients.
"A focus in my career is making sure that I give enough to myself so that I have energy in the tank to give to others," she said. "So much of what we do is giving of ourselves to other people. So I need to recharge and take care of myself to do my job effectively. Last night I went on a hike, and I got home at 11:00 p.m., just as the sun was setting. It was beautiful and amazing, and I only slept for about six hours. But I took care of myself, so I was happier and more present for my patients today."
Katie said traveling is also about self-exploration.
"Another reason I travel is for self-exploration," She said. "In those moments when you are vulnerable is when you grow the most," she said. "If you're in a situation where you don't know anyone, you're able to keep the good qualities that you like about yourself and maybe refine out some of the things that you don't like. You're able to create a new routine, maybe a new identity, find new hobbies, and I think that that's such a liberating, important thing for everyone."
Visit Katies Instagram page.
READY to start making lifelong memories as Katie has? Just apply online, and our recruitment team will help get you on your way!