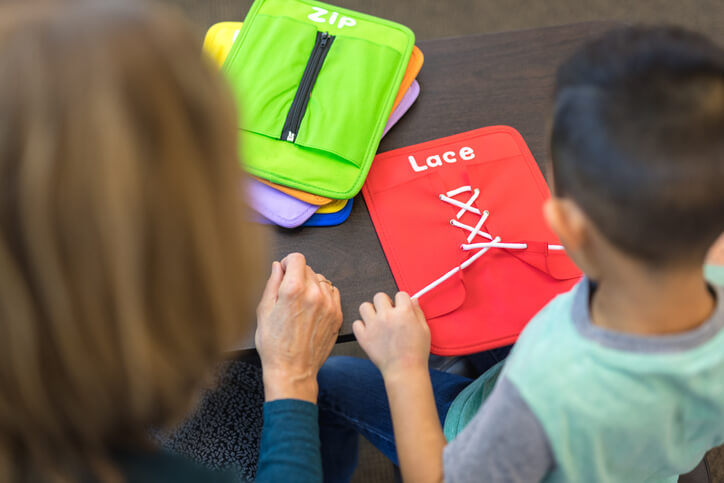 Personal Independence: A Life-affirming Goal for a Travel OT
By Joan Fox Rose, MA, RN, contributor
"Completing daily personal tasks more independently makes people feel good about themselves and gives them hope for the future; it's a great feeling to be able to give that to someone," said Julie Memel, OT, who is currently enjoying her own independence as a traveling occupational therapist.
Memel wanted to become an occupational therapist since high school. Her goal has always been to help people with physical disabilities to become more self-reliant. "Although they may require some assistance while completing daily personal tasks, I feel therapy assists people to have more self-esteem and a better quality of life," she said.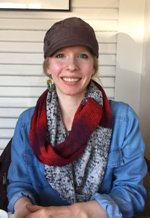 "I especially enjoy caring for those who have sustained traumatic brain injuries; while teaching them I get to know them. I like interacting with elderly people during therapy sessions, too, because I learn so much from them."
Memel's been an OT for five years and has been working with Med Travelers, an AMN Healthcare company that places allied health professionals in short-term assignments, since last year. Her current assignment is at the ManorCare Tice Valley, a rehabilitation center located at Walnut Creek, Calif., and her travel companions include her boyfriend, Ryan Sullivan, a Med Travelers physical therapy assistant (PTA), and Benji and Wojo, their two small, energetic dogs.
The value of mentorship
During her second travel therapy job at the Shannon Medical Center in San Angelo, Texas, Memel worked with Barbara Ranallo, an occupational therapist with many years of experience.
"Barbara was kind and patient and easy to work with, and knew how to interact in positive ways with patients and families," she said. "Always professional, she dealt with a variety of usual and unusual situations. Barb's the most ethical therapist I've ever worked with, and she has one goal: to help patients to become more independent. Through her example, I hope I'll continue to believe in my profession and know what I'm doing makes a positive difference in people's lives."
Acceptance and support
During their assignments at the Shannon Medical Center, Memel and Sullivan agree that the therapy staff welcomed and assisted them to learn about "the ins and outs" of the therapy department, treated them like family and welcomed them into their homes.
"Staff members made our stay feel like home due to their acceptance and support," Memel said.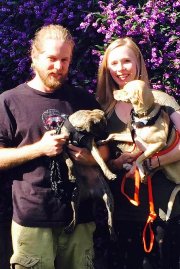 The personal benefits of travel therapy jobs
Memel, Sullivan and their canine companions have been relishing their travel therapy lifestyle and the time they can spend together. "Ryan and I met before we became travelers," she said, adding that during rotations they work the day shift and interact professionally depending on what area of therapy they're working on. In situations when they aren't assigned to the same place, one of them works per diem.
Memel and Sullivan have traveled to 10 cities together, and enjoy meeting new people who often become friends. Attendance at NBA games and meals at various types of restaurants are favored activities.
"We always make it a point to try the local food that highlights each city's cuisine." Memel said. "We visit farmer's markets and, so far, Raleigh, N.C., has the largest and best we've seen."
The regional and cultural differences among Americans who live in different states has impressed Memel. For instance, "In West Virginia there are few Hispanics, while Texas has a lot of Spanish-speaking people who come to the hospital for therapy," she said. "Interacting with them has improved my Spanish and helped me to become aware how cultural differences influence patients' lives."
Recruiter kudos
According to Memel, she and Sullivan chose to work for Med Travelers due to their recruiter's professionalism. "We heard how good August Larson is and haven't been disappointed in him," she said. "He listens to our problems and does his best to seek solutions; he supports us and our travel goals and is always there for us. I'd say August is the hardest working recruiter in the healthcare travel business."
---
Med Travelers is the leader in allied staffing, matching therapists, imaging professionals and medical technicians with their ideal <travel jobs> across the country. <Apply today> to get started!
© 2016. AMN Healthcare, Inc. All Rights Reserved.