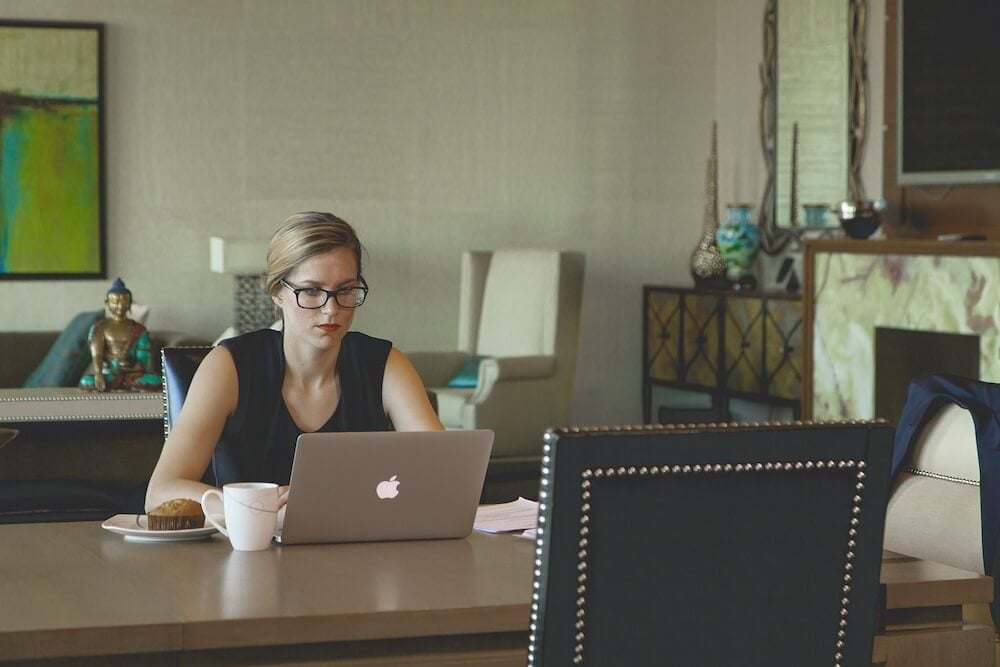 8 Tips for Working with Your Remote Clinical Fellowship Supervisor
– Written by Tracy Sippl, MS CCC-SLP and Clinical Fellowship Supervisor at Advanced.
Congratulations! You have your master's degree in hand and are on to the next chapter in your career – your Clinical Fellowship. You have been assigned a "remote" supervisor. What exactly does that mean? Working with a remote Clinical Fellowship Supervisor (hereafter referred to as RCFS) is very similar to working with an onsite supervisor. Taking these additional steps will help ensure your Clinical Fellowship goes smoothly.
Share Your Goals
Share information about yourself with your RCFS. As a remote supervisor, I appreciate when clinical fellows send an email telling me where they are from, a bit about their families, and their hobbies. This is a great way to introduce yourself! Be sure to include a paragraph about your professional goals, explaining what you hope to take away from your Clinical Fellowship experience.
Determine Contact Methods
Provide your current address (including your time zone) and discuss the best method of contact for both you and your RCFS. Exchange cell phone numbers and email addresses before scheduling observations. It may be necessary for one of you to contact the other because of technical issues or to cancel an observation.
Loop In Your Onsite Person
Schedule a meeting with your onsite, contact person (e.g., Clinical Director). If you are working in a school setting, obtain the following for your RCFS:
A copy of the district's school-year calendar,
Your school's primary phone number,
The email address and phone number of your district's contact person,
The phone number of the school district's technology contact person, and
A consent form to send your clients' guardians allowing your RCFS to observe therapy sessions (if required).
Mention that you will be scheduling a weekly meeting with your RCFS to your onsite contact person. As an RCFS, my clinical fellows and I schedule 30 minutes directly following an observation. This allows time to review the observation, discuss questions, and brainstorm together.
Read the Manual
Read any brochure, email, or manual you are given. This includes information provided by your onsite contact person. Many times, the answers to your questions will be in the materials provided (e.g., how to set up the computer for observations). Since your supervisor is off site, asking onsite staff about procedural and/or paperwork questions may be necessary.
Do a Dress Rehearsal
Perform a "dry run" with your RCFS to be sure both of you have: computers that are set up correctly, connections that are stable (i.e., able to hear and see each other without your video/audio "freezing" or disconnecting), and familiarity with signing into and off the video-conferencing platform. This step is critical for conducting successful observations!
Get A Visual
Check to see if your RCFS will be able to see you and your clients during an observation. Will you be sitting at a therapy table? Plan where to place the computer to accommodate various therapy scenarios. Can you be heard adequately if the computer is placed far away so as not to distract your clients? These types of issues are important to consider before being observed.
Keep It Confidential
Maintain confidentiality when sending documents to your RCFS. If you send paperwork containing clients' names (e.g., clinical reports, evaluation reports), it is important that you black out any identifying information before sending it to your RCFS! This also includes information in emails.
Keep Weekly Documentation
Document the hours worked each week in a spreadsheet and share this with your RCFS. Your clinical progress is documented every 12 weeks. Reviewing, signing, and dating the Skills Inventory form normally requires you to mail the form back-and-forth risking it being lost in a postal "dead zone." Instead, I complete my sections, sign, and date them after each segment. Then, at the end of the clinical fellowship, I mail the form to each person. He or she then signs and dates the forms in the designated areas, preparing to mail them to the state association.
The recommendations provided in this article can help make your clinical fellowship year a successful one for both you and your remote supervisor. How do you ask? By remembering to collect the information necessary to establish/maintain communication, read all literature provided, schedule weekly reviews as closely as possible to observations, meet promptly at scheduled times, maintain confidentiality, and complete all necessary documentation.
Posted by Kate Hawes