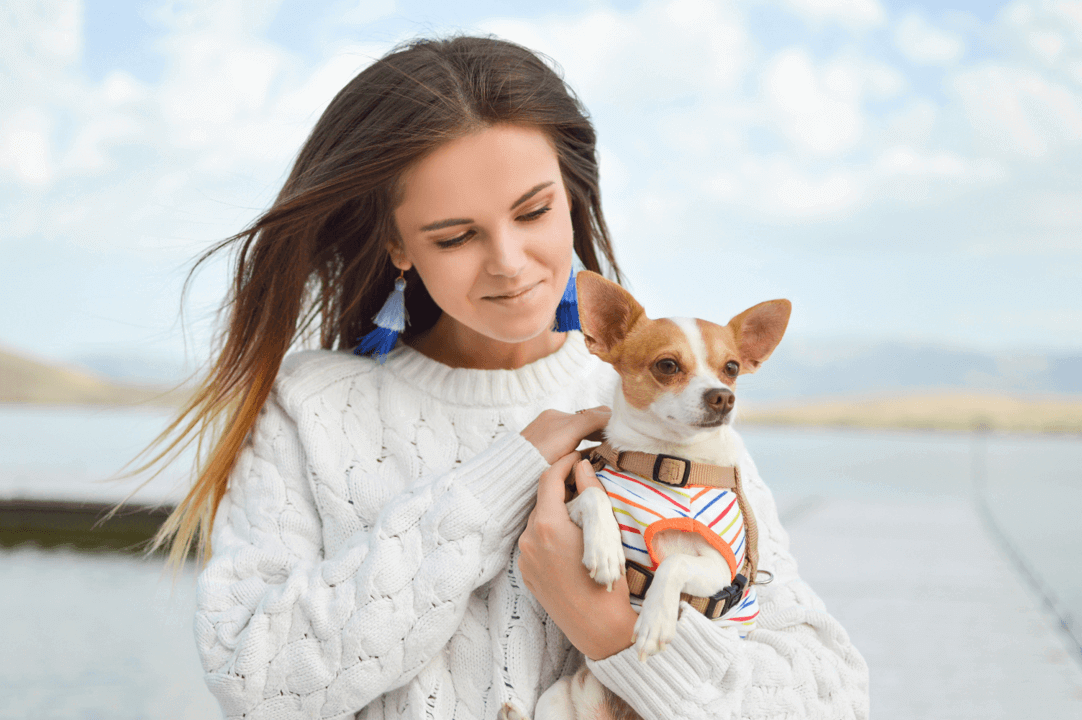 7 Tips for Mastering Travel Therapy with Pets
Seeking new life experiences? Check. Looking to earn more money? Check. Wanting to dodge office politics? Check. Bringing your pet along for the adventure? Hold the phone. Out of the factors you are likely considering when deciding to embark on a career in travel therapy, traveling with a pet is not always something outlined in the benefits—and might be the most important to you! So, we are here to tell you that it is not only possible, but many of your fellow travelers have done it before. We've put together seven ways for you to share your travels with Bailey, Charlie, Finn, or Sparky, without a hitch.
Prepare a Handy Pet Travel Kit
Whether you're driving to your new assignment or catching a flight, preparing an accessible and universal pet travel kit will start your journey off on the right paw. Food, water, any medical supplies, and of course, toys will keep your furry friend comfortable and you worry-free while on the move. For some travel kit inspiration explore for ideas on Pinterest!
Secure Pet Friendly Housing
Whether your pet needs more living space indoors, or a back yard to prance around, there are endless possibilities for you to make it feel like home—many of our pet parent travel therapists use Furnished Finder to get started. It is also important to speak with your landlord in advance, to go over expectations, share any references from previous landlords about your pet, and, of course, melt their heart.
Research the Local Area and Vets
Before deciding on an assignment, research local dog parks, pet stores and the nearest veterinarian to treat any medical needs for your companion. Ensuring a veterinarian is close by, especially if you are planning on working in a remote location, will give you peace of mind about your pet's health.
Set a Routine
One of the pivotal aspects of pet ownership, in one place or on the move, is setting a routine to care for your pet. While you are on assignment, packed with busy shifts, a routine is even more paramount. Knowing your schedule and coordinating your pet's needs throughout—walks, feeding, check-ups, and good old-fashioned play time—will make for a less panicked and more fulfilling experience for both you and your fur baby.
Get Pet Insurance
Your pet might be in perfect health, but it is imperative to have pet insurance on the road during a travel contract. Pet medical bills mount just as high as human bills, so being prepared for any emergency or routine care situation will give you peace of mind and save you money. If you haven't previously looked into pet insurance, we have a couple options to help get you started:
Banfield Pet Hospital: Banfield is associated with PetSmart, has locations nationwide and offers monthly wellness plans that include routine vaccines and unlimited yearly visits.
Healthy Paws Pet Insurance: Number 1 Customer Rated Pet insurance that offers coverage for everything from accidents, cancer, emergency care and acupuncture.
Investigate Local Doggy Daycares
While on assignment, you might find yourself working multiple shifts in a row at times and leaving your pet at home may not be an option. So, finding a trustworthy daycare situation is crucial. For dogs, Camp Bow Wow is a popular service with locations across the country. They have cameras available, so you can check up on your dog, and they offer a free walk through before boarding. When choosing your daycare ask yourself:
Does it smell clean?
Do the dogs look like they are having a good time?
Are they associated with vets or vet techs?
What additional services do they provide? Many daycare companies provide series like bathing, nail trimming, gland expressing, and ear cleaning.
Consider a Dog Walking Service
For more of a day-to-day approach, dog walking services provide security and help maintain your dog's routine while you are at work. Services like Wag and Rover offer affordable walkers instantly—all background checked by the company—and give you the digital security of monitoring your pup through video and voice, so you never truly leave their side.

We hope these tips help you build a solid foundation for travel pet companionship on your next assignment and all of those you embark on in the future. It's never easy to factor a living, breathing being into an already significant career decision, but by taking care and preparing yourself, you will ensure that you share each moment along the way with the fluffy (or scaly) one that matters most.
Posted by Kate Hawes