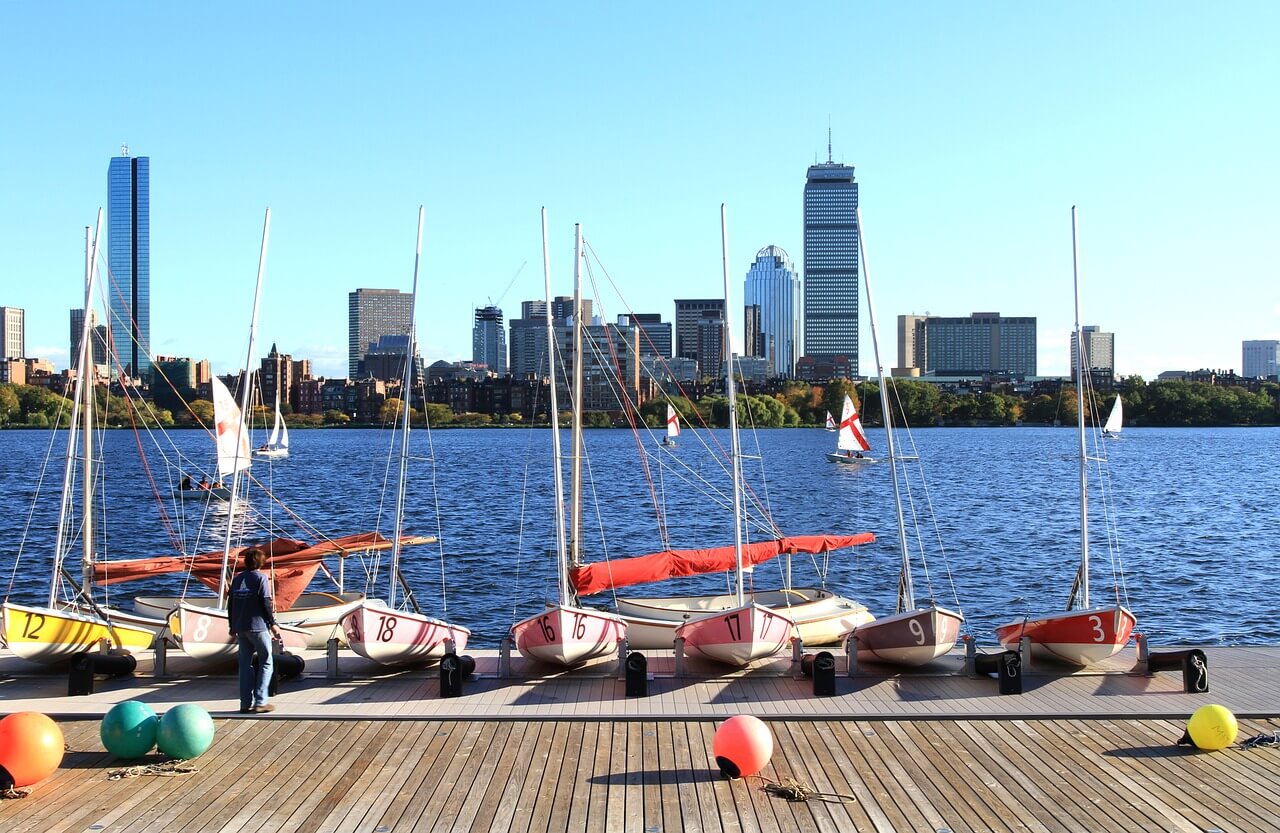 6 Unbeatable Destinations for Summer Contracts
As spring moves steadily towards summer, now is the time for travel therapists to start thinking about where to take a contract this summer. Whether you're a diehard sun worshipper, an outdoor enthusiast, or just want to be somewhere with a good nightlife where you can escape the heat and blow off some steam– there is a place for you. Read on for six unbeatable destinations for summer travel therapy contracts.

Point Reyes Lighthouse
Sonoma, CA
There's more to Sonoma County than wine, although the many beautiful vineyards offer fine ways to while away an afternoon or two. This area is ideal for families or singles, offering countless day trips, outings, and activities. Taking a bike tour of the area is a great way to soak up some sun and sights. If you're more of a hiker, visit the 200-acre Sonoma Valley Regional Park where you can explore meadows and woodlands to your heart's content. Farm-fresh produce is available at markets and on restaurant tables in what can only be described as a foodie paradise. If this sounds like a good fit for you.
Boston, MA
This East Coast town offers something for everyone, from art and history to professional sports. Boston boasts a huge number of universities, which means lots of cheap or free entertainment all summer. See free films in parks or experience, Shakespeare, in Boston Commons. Take your pick from a massive number of ethnic restaurants spread throughout the city while visiting some of the dozens of museums around town. You can even visit Fenway Park and eat a proper hotdog while watching a baseball game. If this sounds like your kind of summer, view jobs near Boston, MA.

Portland, Oregon skyline at dusk with Mt. Hood in the distance.
Portland, OR
If your idea of a perfect summer includes swapping out epic high temps for epic natural beauty, then Portland is a good place to start. The city is packed with cute neighborhoods, renowned restaurants, brewpubs, and fun activities all against a lush, green backdrop of staggeringly beautiful nature. Buy breakfast or groceries at the farmer's markets, check out some of the magical gardens in town, or pack up the car for a day trip to the Columbia River Gorge.

Pike Place Market in downtown Seattle, Washington USA
Seattle, WA
For a cool city where you can beat the heat, look no further than Seattle. The Emerald City is home to more than 20 culturally diverse neighborhoods and features a thriving art scene, world-class eateries, and some of the most visually stunning outdoor activities in the region. Visit the Space Needle for a panoramic view of the Puget Sound, check out the many local museums, and enjoy a proper cup of coffee. From live music to a ridiculous number of parks, you never need to leave town, but if you do, expect to find some of the best day hikes around. If this sounds like your jam.
Cheyenne, WY
The capital of Wyoming, Cheyenne is a place where you can escape from both the heat and the stress of a big city. Home to the world's largest outdoor rodeo, world-class camping, climbing, and mountain biking, this wild west dream of a town can be your summer reality. From botanic gardens with a children's village to many Western-themed restaurants and museums, this is a good time for families. Lovers of the outdoors will find much to love in Cheyenne, with parks, golf, ranches, and more to explore.
Salt Lake City, UT
For families or young professionals, Salt Lake City has become a seriously hot destination. Surrounded by the Wasatch Mountains, this picturesque city is teeming with great restaurants and entertainment amidst stunning natural beauty. There are tons of fun family activities all summer long in town, plus outdoor concerts, a drive-in movie theater, and extraordinary national parks close by. Although the city has a wholesome reputation, there is plenty of nightlife to be found in cocktail lounges, gastro pubs, and neighborhood bars.


The beauty of being a traveling medical professional really comes to life in the summertime, when you can get paid to live where most folks dream of vacationing. So, get on top of those summer contracts and sign on while you can.
Posted by Kate Hawes