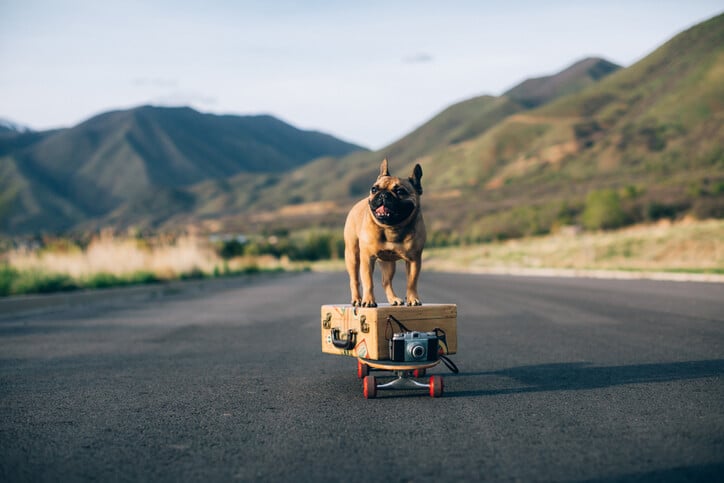 5 New Grad Travel Therapy Misconceptions
The word travel has virtually unanimous appeal. Summoning up images of leisure, variety, and adventure, travel gives thoughts of escape. But what is travel therapy? How does a recent new grad assess the clinical viability and career prospects in regards to travel therapy? For over 5 years, the Advanced Medical New Grad Program has sought to make travel therapy a reality for countless new grads without sacrificing professional development. When we encounter students in a variety of career events on the road, we invariably hear the same fears and misconceptions concerning travel therapy. And while travel therapy may not be a viable option for all new grads, those wanting to explore the country while working within diverse settings and populations would be wise to get the true story. Scroll down for 5 commonly erroneous assumptions made about travel therapy from the 'new grad' perspective.
Myth 1: Working as a travel therapist will bring you similar compensation and benefits to a permanent employee
Reality: Travel therapists enjoy substantially higher pay with a greater degree of flexibility.

Myth 2: New Grad Traveling Therapists are offered minimal clinical support.
Reality: The Advanced Medical New Grad Program offers layers of clinical support. This includes a mentor, new grad-friendly facilities, and careful guidelines requiring experienced therapists to be present on the floor.
Myth 3: New Grad travelers have no say in their location and must sign extended contract terms.
Reality: At Advanced Medical there is no required commitment beyond that first 13-week assignment. As for your location: this isn't the Peace Corps. You choose the setting and region you want to work in. Once we find opportunities that fit your criteria, we set up an interview with the DOR (director of rehabilitation) and only after you have accepted an offer do you become an employee of Advanced Medical.
Myth 4: Being a traveler can hurt my resume and hinder future job prospects.
Reality: Facilities understand that working with diverse patient populations in multiple settings improves your skill set immensely. You also gain significant knowledge from working with various clinical teams at each assignment.

Myth 5: To be a traveling therapist you must be willing to go anywhere and work within multiple states.
Reality:It's true that some travelers prefer gaining multiple licenses and experiencing life as a globetrotter. However, for those that love the pay and flexibility but want to stay close to home or in one region, numerous plans are available to work as a traveler within a set area.
So there you have it! Do you have any other travel questions/misconceptions? Ask us below and we'll be sure to answer! Until next time…
Posted by Ryan