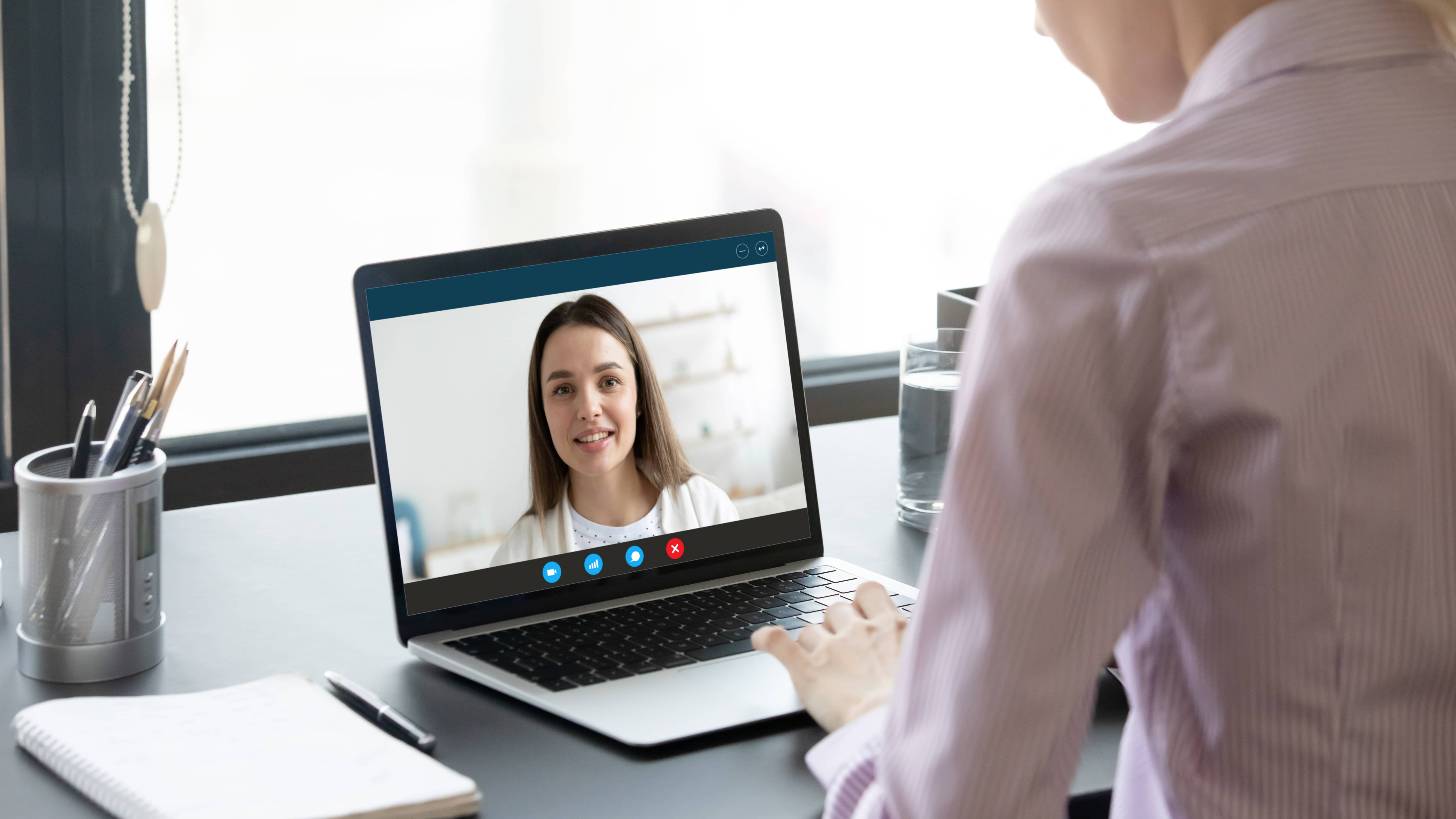 What to Expect as a Med Travelers Virtual School Psychologist
Every time you start a new job or a new position, there will be various aspects of the job that you need to learn on the go. Becoming a Virtual School Psychologist is no different. At Med Travelers, we work alongside you from the job interview until you are feeling comfortable in your new job (and beyond!) We prescreen all school psychologists for several reasons—to get to know you and what you are looking for in a virtual position and to begin the process of partnering with you in this role.
The Virtual School Psychologist Hiring Process
During the hiring process, you'll interview with the school district or districts you're applying for, and a Med Travelers School Psychologist will have already spoken with these school districts or will actively participate in your interview. For most SPs, virtual is a new way to provide school psychology services. Although you might not have experience doing the job virtually, you and the district will have the security of Med Travelers' support as you develop within the role.
Once your position has been offered and accepted, you will be given a start date. This is the date that you will begin your position with your new school district. We won't ask you to start working sooner than this official start date. However, once you start, you will begin receiving a lot of information immediately. It's crucial to break things down from day one, so you don't get overwhelmed.
Getting Started in Your New District
On or before your first day, you will receive all the district logins for email, data systems, and the IEP program from your district. You will receive school and staff information, meeting dates, spreadsheets, and numerous other pieces of information to assist you with your job.
Additionally, Med Travelers will provide you with a list of things to do, including:
Opening your AMN email
Testing Microsoft Teams
Logging into your testing platform
Creating logins for the various publishing resources for testing protocols, stimulus materials, and scoring programs
You'll also be provided all the social emotional rating scales and adaptive functioning rating scales. As you can imagine, the first several days you will spend most of your time getting all this information set up. We know that districts are anxious for you to begin providing services or starting evaluations (and so are you!), so we will work to provide all the support you need while working with the district to help them set realistic expectations.
As an SP, you'll have a support staff member provided by the district who will assist you with any testing or other services that you may be providing. This staff member will be trained by Med Travelers with you present and will be a big part of helping you plan for your cognitive and academic assessments. The district will typically provide student protocols, while Med Travelers will provide your protocols. You will be provided with a document camera and the school will be encouraged to use a document camera for students receiving services.
It's important to remember that student families need to be provided "informed consent." Typically, you will begin your work once a consent form is signed by a parent, but you are encouraged to speak with the family directly before you begin testing. You will be able to make sure the parent is informed and provide any answers to questions that they may have. In some settings (virtual schools, homeschooling) the parent will serve as your support person, and you will need to speak with them about their role during the evaluation.
Virtual Testing & Other Responsibilities
Once you have your testing operation set up, you and your support person will proceed with testing. Like in-person testing, you may or may not complete individual testing in one session. In this case, you will need to work with your support staff to schedule another time to complete testing. When testing is done, the support staff will send your student response pages to you so that you can score the assessment and work on your report.
Although every school district goes through these processes differently, you will complete your evaluation and eligibility pages before working with the team to determine student eligibility. It's important that you and your team are clear about who will complete which part of the paperwork. You will attend the evaluation/eligibility meeting virtually and the IEP meetings as determined by your team.
Although assessments, report writing, and attending meetings will take up most of your time, you may be assigned other duties within your district. For example, you may be asked to be a part of their RTI or MTSS intervention programming by attending those meetings or to complete a Functional Behavior Assessment. There will be other expectations, which you and your district will determine together.
You're Ready to Start!
As you gear up for your next School Psychologist position, remember this: working virtually is not easier or harder than in person—it's just different. At AMN, we will work with you every step of the way.
Interested in exploring a career in virtual School Psychology? Learn more about the current School Psychologist jobs offered with Med Travelers.