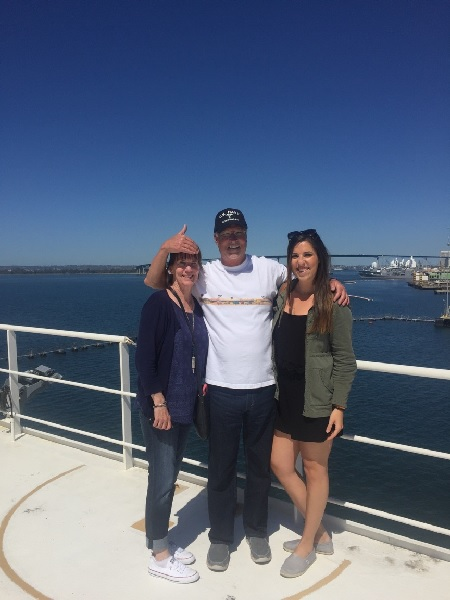 SLP Jobs in Schools Offer Traveler Career Growth & Summers Off
Traveling speech pathologist enjoys the flexibility of 9-month contracts
By Melissa Wirkus Hagstrom, contributor
Imagine having a rewarding allied career and job satisfaction, along with ample time off to visit family and friends and travel around the country. Sounds like the perfect gig, right?
Well, for Jane Rooney, SLP, she doesn't have to imagine it. She appreciates all of those benefits and more as a traveling speech pathologist with <Med Travelers>. Jane hasn't always been a traveler, but she has always worked in the school systems with young students.
"When my youngest child graduated from high school, I started traveling," she said.
Almost four years have passed since Jane embarked on her travel career, and she exclusively takes 9-month contracts in various school districts. Her travel SLP jobs have been in California and throughout the Pacific Northwest.
FIND <speech pathologist jobs> or other <allied healthcare jobs> across the country.
Rooney and her husband, Patrick, maintain a home in Blaine, Wash., and in Encinitas, Calif., just north of San Diego, and her unique schedule mirrors the school calendar. Having summers off and long breaks for holidays allows her to take time to be with family.
"I go back and forth from California to Washington, and I feel so fortunate to be able to do that. If I didn't have my travel career I wouldn't have been able to be there for my family. It allows me to do what I love to do."
Her <school-based SLP jobs> give her enough time to care for her young-at-heart, 90-year-old mother and mother-in-law in San Diego, as well as spend quality time with her three daughters and four (soon to be six) grandchildren.
"For me, the benefit to traveling is that after my children were grown and out of the house, I have been able to have so much flexibility with moving around and it has been great to experience different school districts," Jane explained. "Plus, the pay and benefits have been much better than being hired by a school district."
Professionally speaking, Jane's travel experience has allowed her to further develop her skills and gain exposure to new techniques in her field. During one recent SLP job, she was assigned to medically-fragile children, and it had been a while since she worked with this type of student population.
"That assignment made me draw back on my previous experience and apply it to my current situation," she said.
She was even able to bring an initiative she adopted at a school in Washington to another school in California on a different assignment. The program involved training students to communicate with special needs students by way of high-tech communication devices. In this case, she collaborated with teachers, families and students to navigate the system in order to successfully communicate with every student. After the program was successfully adopted, she brought what she learned with her to the next school assignment.
In another travel SLP job, she partnered with the special education teachers, physical education teachers, plus other PT and OT staff to have peer tutors come to the classroom to develop friendships and encourage the students to dress-up and participate in P.E. The program was so successful that by the end of the year all students were engaged and active P.E. participants.
She's also been able to make friends with her colleagues and associates along the way. Jane credits the collaboration with the educational team at the school level for helping her students to thrive.
And speaking of collaborating, Jane's support from her recruiter at Med Travelers, Julia, has allowed her to have a seamless <allied travel experience>.
"I didn't know anything about traveling when I first started since I always worked with the school districts directly, and she was able to hold my hand through the whole process. She told me exactly what I needed to do and helped me through all of the paperwork. If and when I had questions, she was right there. She's always just a phone call away."
"I've had a really wonderful experience with where Med Travelers has placed me and the opportunities they have provided me. Traveling has just been so great and I would recommend it to anyone," she concluded.
© 2016. AMN Healthcare, Inc. All Rights Reserved.