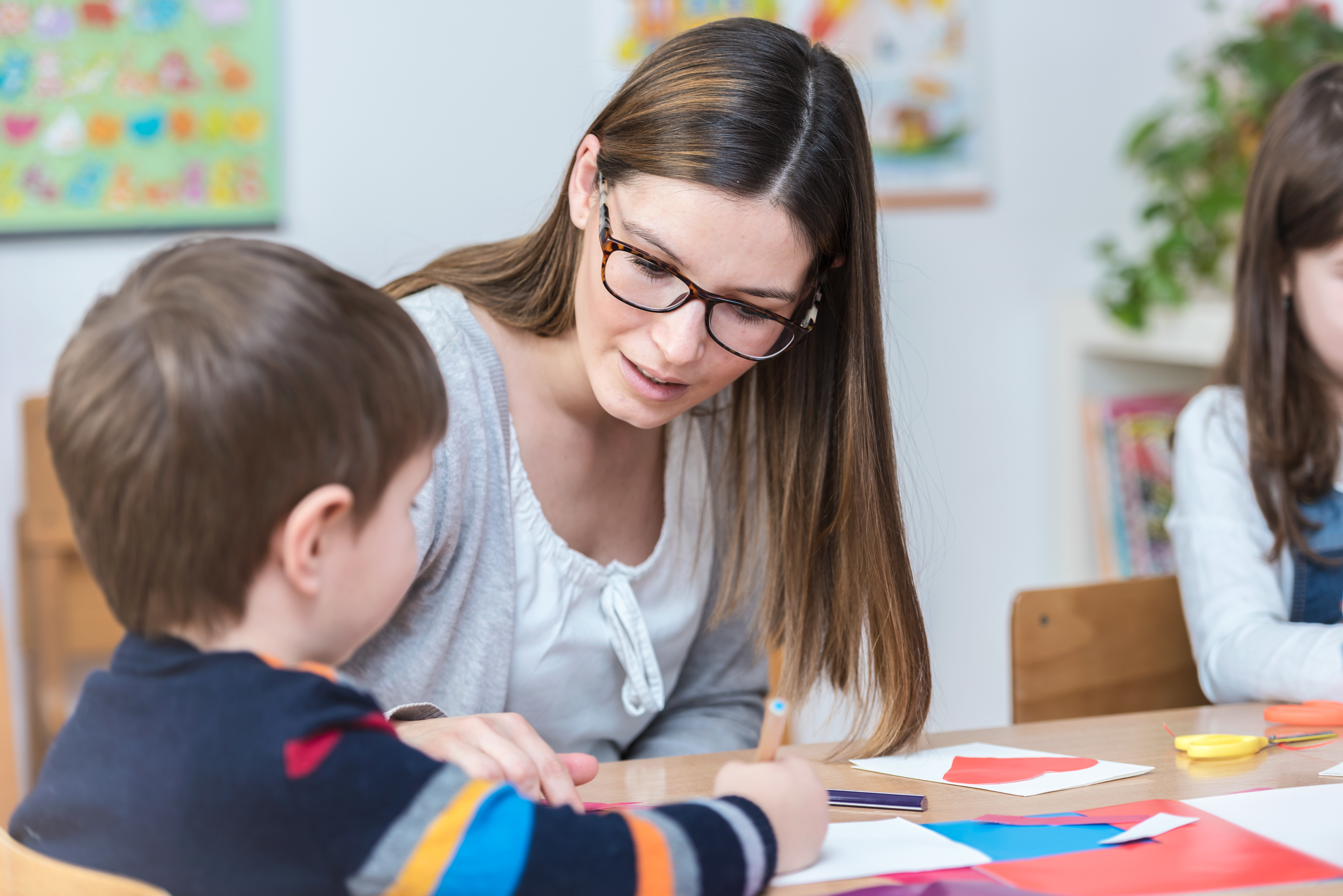 The Top 6 Reasons to Complete Your Clinical Fellowship in a School
Finding the right SLP Clinical Fellowship opportunity can set the tone for a Speech-Language Pathologist's entire career path. Certain settings are going to be easier than others to find Clinical Fellowship job opportunities. Often, schools can hire CFs more easily, and working in a school setting adds many unique benefits. Read more to find out the top reasons for completing your Clinical Fellowship in schools.
1. Schools Can Be Very High-Paying
When you work in a school setting as a contract therapist rather than a direct-hire, you can look forward to highly competitive compensation. Depending on the location and district, schools can sometimes even pay more than many medical settings. Who's ready to start paying down some of those loans faster?
2. Schools Have More Job Opportunities for CFs
Traditionally, schools are more open to staffing their SLP jobs with Clinical Fellows. This is because the school calendar matches up perfectly with the length requirement for Clinical Fellowships and the pace of a school setting is often more conducive to new graduate success. Schools do not have the productivity requirements that other settings have, like SNFs, to make CF supervision challenging. Finally, there are more schools than hospitals, naturally creating more job openings. We highly recommend completing your Clinical Fellowship as soon as possible (rather than holding out for your dream job), and working in a school will help you do just that.
3. Built-In Breaks and Time-Off
While working in skilled nursing and other medical placements, every day is a workday. That includes Thanksgiving, Christmas, and other federal holidays. While working in the school setting, you are guaranteed to have these days off, which is especially nice if your family lives in a different state. You get to enjoy built-in school vacations, so you don't have to request time off. Two weeks off for the holidays? Yes, please!
4. Being a part of an Interdisciplinary Team
As a school SLP-CF, you get to be a part of and collaborate with a diverse team—comprised of general education teachers, special education teachers, psychologists, other therapy disciplines, and outside providers. Collaborating with so many different views will challenge you to be a better therapist and help you develop your skillset. Many school-based clinicians can specialize in an area and often are introduced to new populations that they would not have otherwise.
5. Work with Students with Varied Learning Disabilities & Make a Difference
In a school setting, you may have opportunities to work with different age groups and a variety of diagnoses. You'll also have access to work with populations from pre-school students all the way to seniors in high school. Being prepared for the vast differences in age and diagnoses requires skill and preparedness and takes a therapist who is willing to learn and better themselves as a clinician. For many students, the school is the only opportunity for them to receive services and support. You can be the difference between a child's success or struggle. It's incredibly rewarding to be able to stand in the gap for these students and watch them grow and flourish through your care.
6. You Can Transfer Settings After
If working in a medical setting is your ultimate goal, you can do things to remain competitive for employment before applying for medical opportunities or while completing your CF in a school setting. Below are some resources to use if you start in school and want to transition to a medical setting eventually.
Obtain a Medical Certificate: Having a certification in a medical specialty area will help position you for the setting. Med Travelers offers our CFs a reimbursement for one certification—including LSVT, Dementia, MBSimP, or FEEs. Learn more about Med Traveler's CF Program medical certificate reimbursement.
ASHA's Practice Portal: This is a wonderful resource for any setting transition you want to make. The portal's goal is to assist with clinical decision-making and improve practice efficiency for Speech-Language Pathologists on a multitude of professional topics.
ASHA Resource: Helps with many professional issues that arise in different settings.
ASHA also has a wonderful FAQs section for SLPs in medical settings that is very helpful when transitioning from schools to medical.
As you can see, schools offer many exclusive benefits for Clinical Fellows that will help you begin your career as a well-rounded SLP. Learn more about Med Travelers' Clinical Fellowship jobs here.