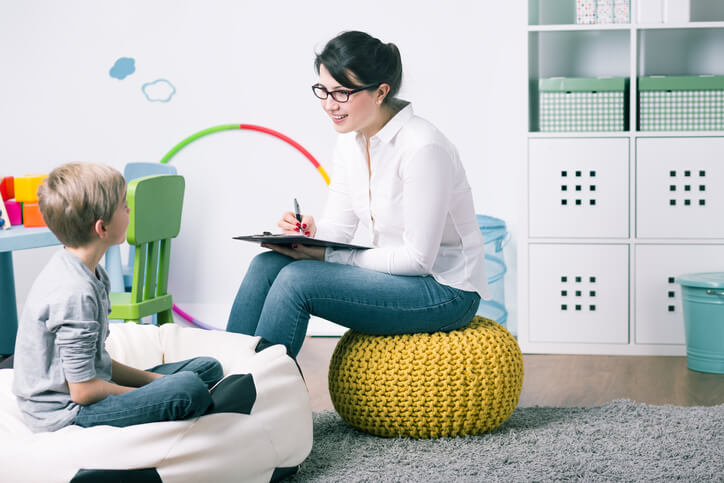 Stuttering: Is It All in Their Heads?
Study finds reduced blood flow in the brain affects stuttering
By Megan Krischke, contributor
Let's clarify. We know that stuttering is not an imagined condition that is only psychological. There are many causative factors, and a new study has found a specific physical condition in the brain may help contribute to stuttering. It found that the problem may actually be in the veins in a stuttering patient's head.
A team of researchers at Children's Hospital Los Angeles found an association between stuttering and decreased blood flow to the part of the brain that affects speech. And the more the blood flow to the Broca's area of the brain decreased, the more stuttering increased in both children and adults.
The study, published December 30, 2016, in the journal Human Brain Mapping, is the first ever to look at the flow of blood in people who stutter. The results indicate the potential for further discoveries in this area.
Other factors that are considered to contribute to stuttering include abnormalities in speech motor control, genetics, and medical conditions such as stroke, trauma or brain injuries. And in some rare occasions, mental health problems can contribute.
Six ways speech pathologists can help stutterers
While speech-language pathologists (SLPs) can't control the flow of blood to a patient's brain or affect other contributing factors, they can play a significant role in helping patients develop strategies to lessen or end stuttering.
Here are six specific actions you can take:
1. Ask people around stutterers to slow down when speaking
Rosanna Phillippi, MA, CCC-SLP, who has worked with school-age children through the San Juan Board of Cooperative Educational Services (BOCES) for the past four years, said that one of the most important things that parents or teachers can do to help a child who stutters is to slow down their own speaking.
"When one person starts speaking more slowly, the whole conversation slows down. This gives the child more time to plan and articulate their words," she said.
2. Build a relationship of trust with the patient and family
For both staff and traveling SLPs, Phillippi recommends putting a lot of effort in up front to create a strong relationship where the patient feels safe and comfortable. This will make them more likely to embrace the speech therapy process and actively participate.
[FIND <traveling SLP jobs> with Med Travelers.]
3. Help the patient to be as independent as possible
A speech pathologist can help patients to identify for themselves their moments of dis-fluency and to apply one of their strategies such as stopping, taking a breath and starting again.
"I like to have my patients write out their strategies and place them somewhere they see them regularly—maybe on their bathroom mirror, their computer or their desk," Phillippi noted.
4. Understand what other stutterers in the family may mean for your patient
When the genetics factor comes into play, a child's stuttering patterns may not completely match their parent's, but they often follow a similar trajectory. For example, if a parent's stuttering remitted at age 8, the child's will also likely remit in that same age range. And if a family member dealt with life-long stuttering, the child is likely to, as well.
5. Help families and teachers get connected with stuttering resources
Many people feel helpless when their loved one stutters, so giving them the proper information and tools can help them feel empowered and support your speech therapy goals. Phillippi recommends The Stuttering Foundation website as a resource to teachers, friends and family members of people who stutter.
6. Keep up on stuttering research and trends
"Clinicians who have worked with stuttering through the years see a lot of promise in working with breathing because a lot of stuttering blocks happen as the patient is holding their breath … So a lot of treatments are focused on relaxing breathing," remarked Joyce Boyer, MA, CCC-SLP, at Mercy Regional Medical Center in Durango, Colo.
"I was recently at a workshop where a clinician mentioned that she was using Buteyko breathing to help people with stuttering," she continued. "It is only anecdotal [evidence] at this point, but she was seeing success."
Boyer mentioned that there are devices being marketed to people who stutter that create delayed auditory feedback and trick the brain into being fluent. These devices, which can be expensive, create what is known as the "choral effect." The choral effect is what happens when a person's stutter is greatly reduced or even eliminated by singing in unison with others.
ADVANCE your speech therapy skills with <travel SLP jobs> around the country.
Sign up for <Med Travelers' job alerts>, or
<Apply today> to get started!