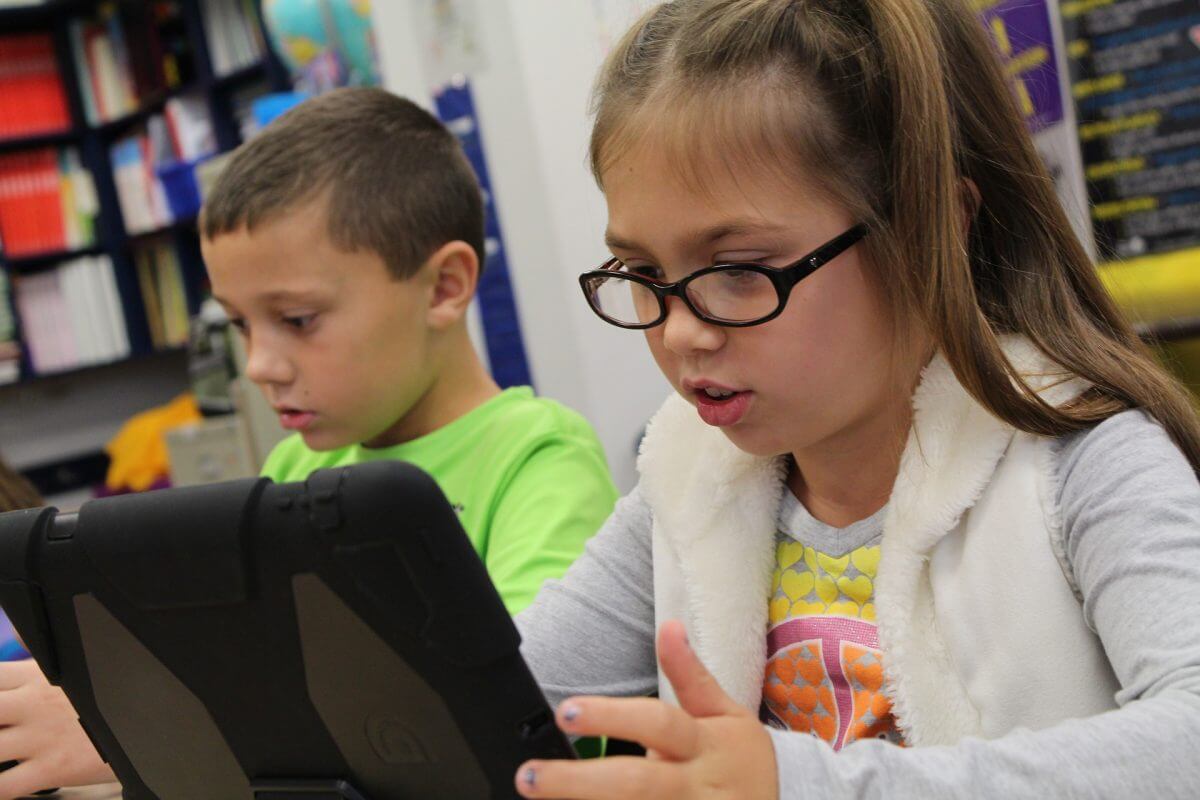 Guide: Making Speech Homework Fun for Students
Homework. Who doesn't tense up when they hear the word? Most students (PreK-12) are very familiar with homework and their own responses to it. From eye-rolling, and flat refusals, to temper tantrums; parents end up dreading any assignments their child needs to complete before retiring for the night. How can we, as SLPs, make our Speech/Language Therapy homework more engaging and fun?
As service providers, we as SLPS constantly assess our client's communication needs, but do we consider what they might enjoy when it comes to homework? What do they do for entertainment? What activities would engage them based on their ages, IEP goals, and cognitive levels? Students tend to be attracted to technology, so why not use it for their benefit?
Language Homework
One thing I have learned over the years is most students enjoy creating customized books about themselves. Many times, parents are willing to take photos of their children during routine tasks or special activities. They can snap photos with their cell phones and easily email them to you. I incorporate the photos into my lessons and homework assignments. Whether working on writing a list of adjectives related to each picture, sequencing steps of a task, or having a student dictate a complete sentence about a photo, the variety of activities is almost endless. I encourage you to try these activities, use your creativity, and have fun!
Wikis
While working with a group of middle-school students years ago, I created a Wiki based on a course I was taking at the time. What is a "Wiki?" According to the website, https://www.teachersfirst.com/content/wiki/, a wiki is "…a website that lets any visitor become a participant: you can create or edit the actual site contents without any special technical knowledge or tools." This entails setting up an account where you can post information and then ask students to answer questions and provide comments using a login you provide to keep the online interaction confidential. I have used it in the past to address inferencing skills by posting a silly photo and then asking students to respond to my question, "What do you think this person/animal is thinking right now? Next, explain why you believe the person/animal is thinking that." Wikis allow us to go in and type responses, make corrections, and comments.
Email
What about having an ongoing email conversation with your Speech/Language Therapy student (with parent permission, of course)? Does the student's school have an online email system the teachers use? Ask to have an account set up in your name to use that system as well.
Websites
There are websites that allow students to practice their language skills that you can assign as homework. If you want your student to practice using vocabulary, websites such as https://www.quia.com/shared/search work well. If you wanted to work on "antonyms," you could type "antonym" in the search box, and you'll be given a list of different types of games and activities that address those vocabulary words, https://www.quia.com/ws/1643684.html. Copy the link of the activity you want the student to do/play for his/her homework and email it to the parent (be sure to set up this correspondence ahead of time). Ask the parent to actively listen to and assist with the homework, ensuring the student does the task correctly.
iPad Apps
If your students have access to an iPad at home, here are some apps I have assigned for homework:
Syntax
Vocabulary
Sequencing/Narratives
Rhyming (Dr. Seuss Apps)
Please note that some of the Apps listed require a paid subscription. Remember, homework is a tool we use to generalize the skills we teach. Homework should not be assigned unless the student is able to accurately and consistently demonstrate the skills during therapy first!
Articulation Homework
Tablet and Mobile Phone Apps
Speaking: An iPad App called, "What's App," allows you to record your voice rather than text in a conversation. You could set up a group: you, the parent, and the student and carry on a 3-way conversation to practice articulation, fluency strategies, or language skills. There are iPad recorders (along with those on cell phones) that would allow the student to record himself or herself as lists of words, phrases, or sentences are practiced: Quick Voice, Audio Memos, or Voice Notes. The App, "Word Vault" offers wonderful photographs for articulation practice, organizing them by proper position in words, phrases, sentences, and even narratives for students to read as they practice.
Reading and Hearing: If your students enjoy reading or hearing stories using an iPad, I recommend the following Apps: Stella and Sam, You Tell Me Stories (i.e., Oscar Finds a Home), The Little Red Hen, Alfred, and the Dragon, Rainy Days, and Mercer Mayer's: Me and Mom, All By Myself, Grandma and Me. Write a list of words from a story that the student can practice with the parent. These stories also work well for language therapy homework: story comprehension, sequencing of events, narratives, grammar, vocabulary, and inferencing – to provide a few suggestions.
There are several online activities as well as iPad applications that can be used to engage students when it comes to their Speech/Language Therapy homework (whether working with students onsite or via teletherapy). It comes down to searching for sites or Apps, using your own creativity, and an increased level of communication between you, the teacher, the student, and the parent. A phone call works best to confirm that the student has and is allowed to use an iPad at home in order to complete Speech homework. Provide clearly written instructions allowing the parent to understand how to complete the assignment.
As an SLP, you will need to sell the homework to the students and parents for it to be completed. This is where the attraction to technology comes in. Use your students' interests to assist in accomplishing what you want to achieve: increased generalization of therapy skills by providing engaging homework assignments!