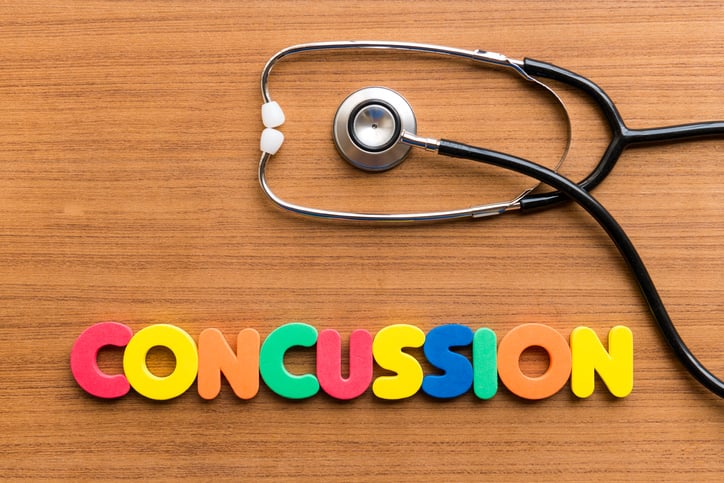 Early Physical Activity May Help Prevent Kids' Post-concussion Symptoms
Kids hate being told to sit still or avoid playing—even after a head injury.
Now, a new study published in JAMA may mean that not only can they return to physical activity shortly after suffering a concussion, but they might recover better if they do.
The standard recommendation after a concussion is for children and teens to rest, especially in the days immediately after injury. However, a team of Canadian researchers recently examined whether children who were physically active within 7 days of injury have a lower risk of developing post-concussive symptoms compared to children who were not active.
The results may impact the recommendations made by pediatricians, <occupational therapists>, and <physical therapists> involved in their care.
A growing problem
According to the Centers for Disease Control and Prevention (CDC), sports and play activities are often to blame for concussions in children and teens. In 2009, an estimated 248,418 children (age 19 or younger) were treated in U.S. emergency departments for sports and recreation-related injuries that included a diagnosis of concussion or traumatic brain injury (TBI). And the rate of these types of visits rose 57% in this age group, from 2001 to 2009.
The JAMA website reports that of the thousands of children in the United States who visit emergency departments every year after suffering concussions, as many as 1 in 3 will develop post-concussive symptoms that last more than a month.
Enough evidence for a paradigm shift?
For years, doctors have advised strict rest right after a concussion to help avoid prolonged side effects.
"Children can present in a whole variety of symptoms following a concussion. Some children may have early physical symptoms such as headache, or feeling like they want to vomit or being dizzy," said Roger Zemek, MD, one of the JAMA study's co-authors.
Zemek and his fellow researchers from the Children's Hospital of Eastern Ontario studied more than 3,000 Canadian children and teens who had concussions. They used a standard questionnaire to monitor the children and teens (aged 5 – 18), starting in the emergency department until 28 days after injury. They wanted to see how well they recovered and to track their physical activity.
The team found that the children who participated in light physical activity during the first week after their concussion had a reduced risk of having prolonged post-concussive symptoms.
"We really don't want children to be having another concussion while they're recovering," Zemek told JAMA, "but there is likely a strong benefit for having some sort of movement, and early physical activity following concussion such as walking, jogging or stationary bicycle."
The researchers concluded that future studies are needed to better understand the role of early activity and determine the optimal duration and types of activity for patients who have suffered a concussion.
Post-concussion occupational therapy
Occupational therapist Steven Wheeler, PhD, OTR/L, CBIS, has spent years studying how occupational therapy can help those with concussions or traumatic brain injuries return to work, school and other activities.
"I get consulted on a regular basis on post-concussion symptoms," he told Stephanie Yamkovenko during an American Occupational Therapy Association (AOTA) podcast on post-concussion recovery. "The one thing that is really important to understand is that the symptom picture can be unique for each person."
Some physical symptoms of concussion that Wheeler reported include headaches, dizziness, nausea, motion sickness, sensitivity to light, and sleep disturbance. Cognitive symptoms can include decreased concentration, problems with recall and mental fatigue. Emotional symptoms can include anxiety, irritability and/or depression.
Regarding the mental fatigue that patients feel, Wheeler explained, "It's very common when somebody is returning to school to be able to function earlier in the day and then just progressively run out of gas and have a recurrence of symptoms as the day goes on and not be able to tolerate toward the end of the day."
Wheeler and Yamkovenko agreed that occupational therapists are well positioned to teach patients strategies to manage their post-concussion symptoms and assist with the transition back to pre-injury activities.
[LEARN MORE about <travel occupational therapist jobs>.]
Post-concussion physical therapy
In the Physical Therapist's Guide to Concussion, officials with the American Physical Therapy Association (APTA) state that physical therapists are well qualified to assess and treat concussions and other types of traumatic brain injury.
They also emphasize that every concussion should be treated as a serious injury by PTs and other health care professionals.
Physical therapists can help evaluate and treat many problems related to concussion, but they must first assess each individual's symptoms and problems so they can design a safe, customized treatment program. That treatment may include: rest and recovery; restoring strength and endurance; stopping dizziness and improving balance; reducing headaches; and helping the patient return to normal activities and sports.
Download the APTA Guide for complete details.
[DISCOVER the benefits of <travel physical therapist jobs>.]
TAKE YOUR <THERAPY CAREER> to the next level; APPLY with Med Travelers, the leader in allied travel staffing. SEE ALL Sources: JAMA, CDC, AOTA, APTA