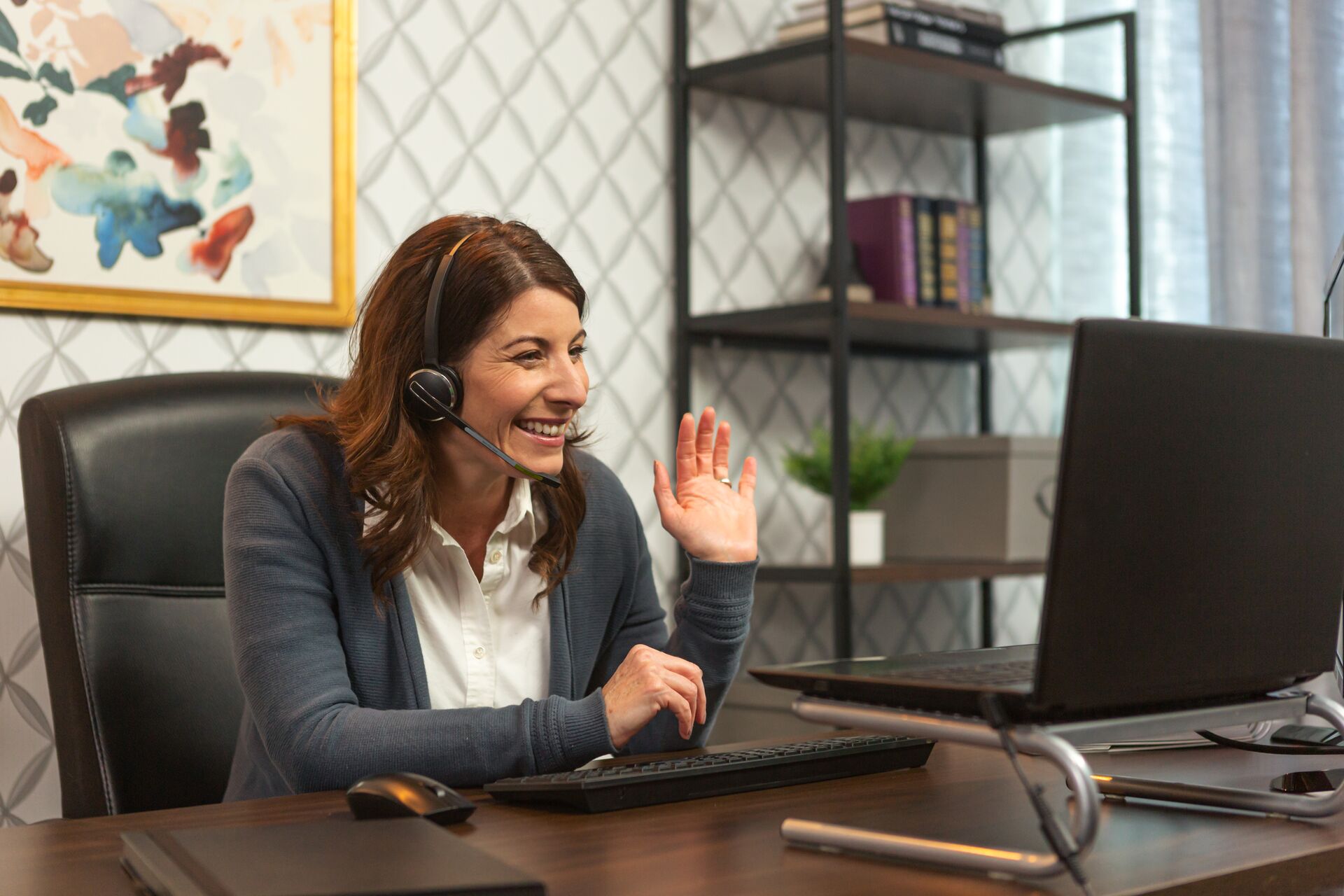 6 Tips For Your First Week as a School Teletherapist
The first week of school can include a lot of waiting. Waiting to get set up on the IEP system, waiting for names of students you will serve, etc. This is the case whether you are onsite or remote, but the waiting can feel more challenging if you are remote. Here are some suggestions of tasks that you can do during this time that will help to get you organized and ready for the year.
Ways to Start Your School Teletherapist Job with Confidence
1. INTRODUCE YOURSELF
Gaining visibility across your school district is a great way to start the year out on the right foot. Email important people at your sites (principal, office manager, all teachers, and other special education staff that you will work with) and include your bio in the email so they can put a name to your face. Make sure to also remind them all how they can get a hold of you and when they can expect to hear back from you. Setting proper expectations is so important as a remote therapist.
2. REQUEST CLASS LISTS & SCHEDULES FROM OFFICE STAFF
Before you start the year, you will want to gain an understanding of each student's class schedule. Knowing where and when your students will be in class will allow you to determine when you can and cannot pull your students for remote sessions.
3. SCHEDULE A MEETING WITH YOUR ONSITE SUPPORT STAFF (PARA)
Make a point to share some face time with the team members you will be interacting with on a daily basis. This is a great time to get to know the people that will be supporting you with students and begin building rapport. There are templates available to give you an idea of what you can cover in this initial meeting.
4. EMAIL EACH OF YOUR STUDENT'S TEACHERS
This can go in tandem with accessing your student's schedules. Communicating with each teacher who has your students to work on a schedule will help establish expectations and build collaborative relationships for the school year. Let them know which students of theirs you have on your caseload and ask for three days/times during the week that students are available. This is an opportunity to proactively review the times that you can and cannot pull students based on grades, core classes, and specials.
5. FAMILIARIZE YOURSELF WITH THE IEP PLATFORM & PRINT OUT STUDENT GOALS
Once you have access to the IEP platform begin to familiarize yourself with the system, so you are comfortable with its functionalities and technologically compatible for day-to-day operations. Make this a priority, so you can ask questions and troubleshoot any potential issues that may arise. Once you are logged in and comfortable with the platform, print out student goals if possible, so you can easily access them when needed.
6. PLAN THE FIRST DAY AND FIRST FEW WEEKS OF ACTIVITIES
Now that you're all set up with your IEP platform, you can prepare for the first few weeks by planning different activities for your students. If you have chosen your activity subscription, this is also a great time to explore and get to know all that it has to offer for the year. Create a list of sites, ideas, and activities so that you have a stockpile of options when the year gets busy. As you prepare your activities, familiarize yourself with the assessment platforms you'll be working with—you can always set up practice times with your support team if teletherapy assessments are new to you.
These are just a few of the fundamental components to a strong start this school year—helping you acclimate with your district, build staff relationships, and hit the ground running on the first day of class.
Are you interested in making a difference in student lives through teletherapy? Learn more about the exciting school teletherapy opportunities Med Travelers has to offer.