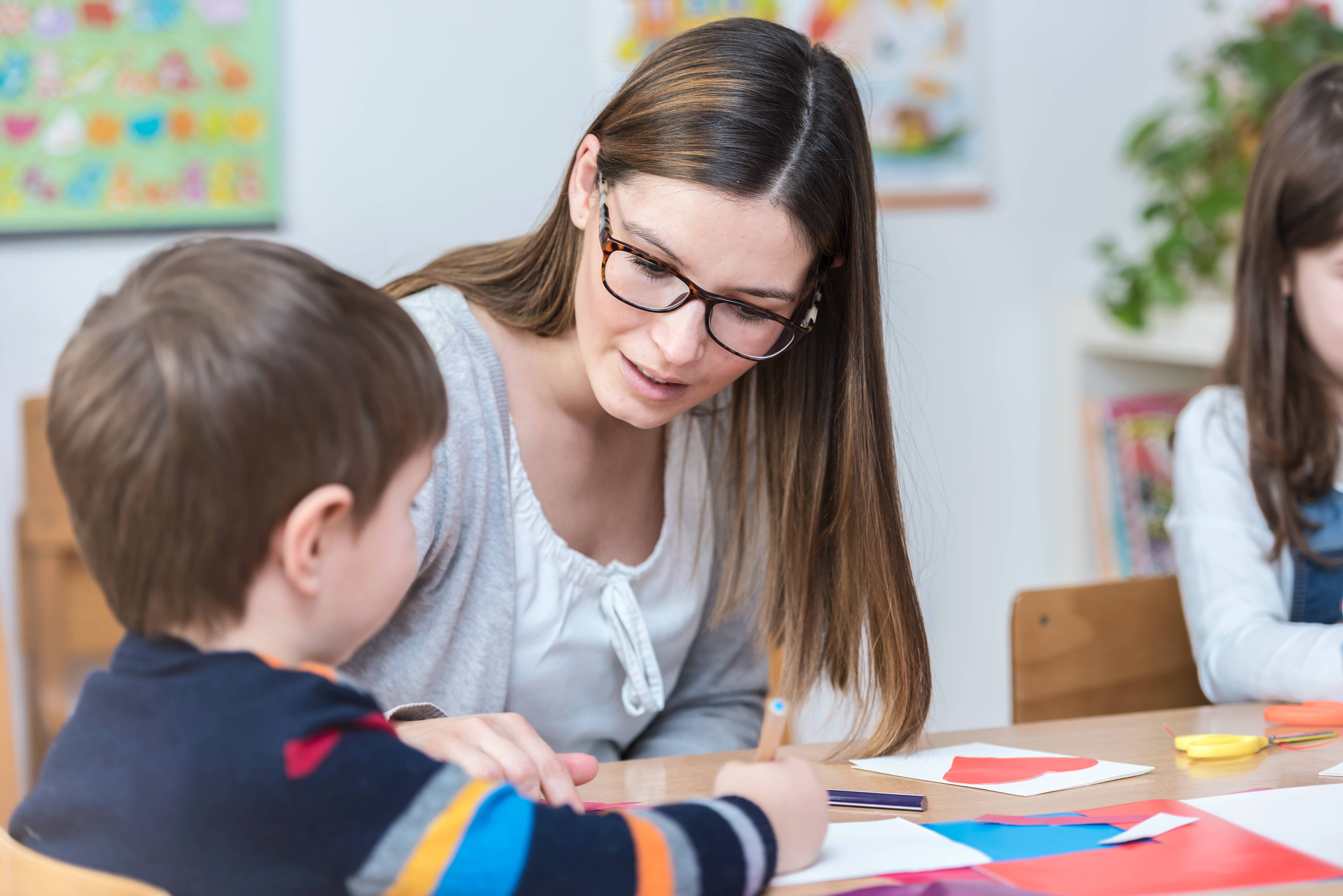 5 Great Ideas for Prepping Your School Speech Therapy Room
Therapists are getting ready to return to school this Fall in a variety of different ways and Clinicians who will be on-site may find it necessary to make adjustments. Keeping in mind the unique challenges of this time, we asked one of our schools-based SLPs, Emily Marshall M.S. CCC-SLP, to develop some ideas for prepping your therapy room to prioritize safety and maintain effectiveness. Check out her great ideas below!
Scope Out Great Deals
Keep your eyes peeled for summer yard sales, which are a great place to pick up some classic toys and games without spending a lot.
Get a Window Mask
Invest in a window mask, which is a face mask with a clear panel for your mouth so that students with hearing loss or communication difficulties can see your articulators – and so that they can see your facial expressions!
Obtain Backup Items
Try to stock up on your materials so that you can have duplicates or backups of your most-used items, like pens or reinforcer items and games. This is helpful for times when you have to rush to grab your next student and don't have time to fully sanitize the high-use items in between students.
Brainstorm Ways to be Non-Physical During Therapy
Brainstorm some non-physical types of reinforcement and praise to maintain both social distancing as well as social-emotional wellness in your therapy room. @evolvedteacher recommends air hugs or assigning the role of "worry doll" to a certain stuffed animal or doll, which students can talk to or hold when they feel worried.
Prepare a Story Binder
Make a story binder so that social stories for common issues students are currently facing are readily available to you as needed. Here are some examples of social stories about COVID for students of varied ages.
Now that you have some ideas for your Therapy room and your return to school, keep doing the important work of making children's lives better. Did we miss any ideas? Drop us a comment below with any therapy room prep tips you have!
By Advanced Clinical Team Member Emily Marshall MS, CCC-SLP