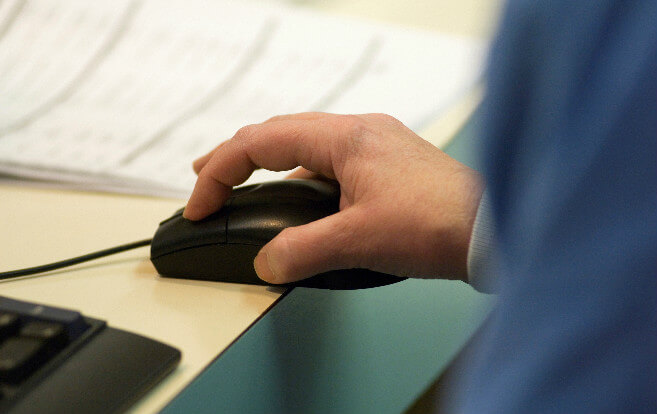 Why You Should Get Your Physical Therapy Compact License
By Anita Wong, contributor
Physical therapists and PT assistants are needed throughout the country, but licensing requirements often make it cumbersome to access jobs across state borders. The Physical Therapy Compact allows PTs to practice more easily between states without going through the standard steps of licensure.
Here's how a PT compact license can open doors to exciting personal and professional opportunities.
1. Increase professional mobility
The PT compact makes it easy for physical therapists to relocate. You may have a spouse in the military or want to spend time closer to family. You might also crave the freedom of spending a winter skiing in Colorado or enjoying the Arizona desert while continuing to work.
A PT compact license increases the jobs available to you. As of April 2020, 20 states are members of the Physical Therapy Compact and are actively issuing or accepting privileges.
Arizona
Colorado
Iowa
Kentucky
Louisiana
Mississippi
Missouri
Montana
Nebraska
New Hampshire
North Carolina
North Dakota
Oklahoma
Oregon
South Carolina
Tennessee
Texas
Utah
Washington
West Virginia

PTs or PTAs who live in one of these states can request compact privileges to work in another compact state.
Sixteen additional states have enacted or introduced legislation, providing the potential for even more opportunities to work in the future. Check the Physical Therapy Compact website to see the current status of each state.
2. Complete less paperwork
In general, to practice in any state, you must submit a full application for licensure and wait weeks or months for it to be reviewed.
The Physical Therapy Compact simplifies this process, granting you a compact privilege to work in another member state once your eligibility is verified. In some cases, this online process can take less than 10 minutes.
To be eligible for a PT compact license you must:
Be a permanent resident of one of the compact states that are actively issuing and accepting privileges
Hold a valid PT or PTA license in this state
Have no active encumbrances or disciplinary actions against your license for a period of two years
Please note that if you're granted compact privileges, you must know and follow all laws and rules in the state you're practicing in.
3. Take advantage of a rapidly growing field
The demand for physical therapists is projected to grow by 22% between 2018 and 2028, according to the Bureau of Labor Statistics. Much of the growth is due to an aging population that often needs physical therapy to stay active and mobile or to treat conditions such as strokes, diabetes and obesity.
While this demand is expected to create an additional 16,900 physical therapist jobs per year, the location of these jobs varies based on factors such as population, demographics and available workforce. Remote or rural areas, for example, are typically underserved. With a physical therapy compact license, you have the flexibility to work where PTs and PTAs are most needed.
4. Boost your resume
If you're starting your career, use a PT compact license to take on short-term travel assignments. It's a great way to help fill staffing gaps in other locations and add valuable experience to your resume. You can also build a network of professional contacts across the country.
Demonstrate your versatility in a variety of settings. You can treat patients in home health in Oregon, an outpatient center in Texas or an acute care hospital in Montana.
Free, private housing through Med Travelers and the support of a recruiter makes it easy to get started in a new destination.
5. Provide remote telehealth services
While telehealth doesn't replace traditional care, it does offer physical therapists a chance to expand patient access to services. Telehealth lets you work more easily with clients who live in a remote location or who can't attend an appointment because of scheduling, travel or mobility issues such as bed rest.
Compact privileges let you practice in a remote state via telehealth, but be sure to fully understand the rules and laws for the state in which you're providing the services. The American Physical Therapy Association offers extensive resources related to telehealth.
6. Open yourself to adventure
Whether you're a new graduate wanting to gain experience or a seasoned professional interested in a change, consider a dynamic PT travel career. You can decide where and when you work and use your compact privileges to move fluidly between states.
Find out more about PT travel jobs with Med Travelers by applying today - no committment required until a contract is rendered!