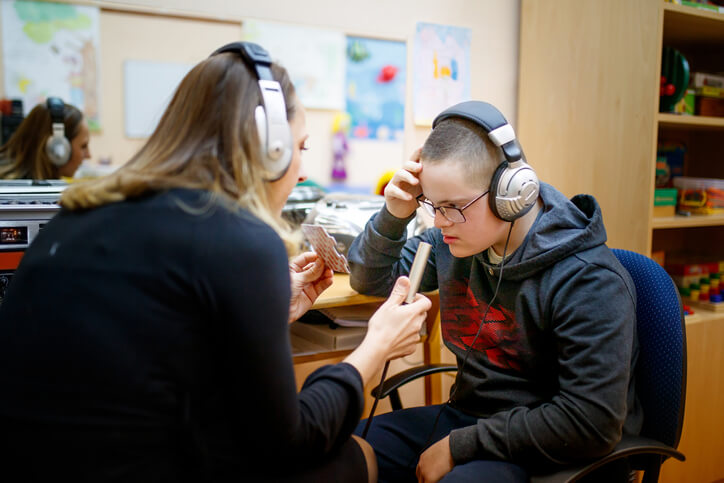 Why You Should Consider a School-Based SLP Job
Posted by Ryan
Schools everywhere may be out for the summer but school SLP jobs are certainly in session. There has never been a better time to take advantage of being a school-based Speech Language Pathologist. School-based SLP's comprise one of the fastest growing segments in the therapy profession; with an estimated growth of 11% by 2016. Advanced Medical has recently expanded its scope to include school based therapy positions in a diverse set of school districts nationwide. Advanced Schools aims to bring the same flexibility, lucrative pay, and professional support that has become a hallmark of the Advanced Medical brand.
Working in the schools allows you to work with diverse children of all ages and skill levels. Whether its rural, suburban, or urban settings you are looking for, school-based therapy can get your feet firmly in an area that suits you. Practicing in a school also means variety. You may work with individuals, small groups, or share your expertise within a classroom setting. Another terrific benefit of working in a school setting is the family friendly work schedules available. Whether it be summer vacations or paid holidays, school therapy allows for more flexibility and additional income opportunities like private sessions and summer school options. You may also be eligible for loan forgiveness, sign-on bonuses, or relocation expenses, depending on the needs of the district.
A big part of being a school-based SLP calls for collaboration and creativity. You have the benefit of working side by side with nurses, teachers, psychologists, and other therapists to design models of services delivery and school initiatives that best meet the specific needs of the students. Being a school therapist can open up avenues in school administration, research participation, and the ability to develop specialization. Lastly, being a school-based SLP contributes greatly to the vocational, personal, and emotional well-being of students. We invite you to explore the rewarding career option that is school therapy and we hope that Advanced Schools can help you reach your full potential.
Explore our school based jobs today!