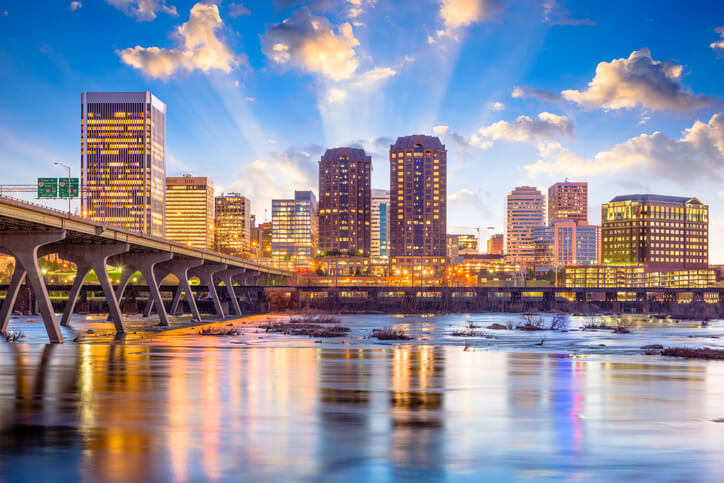 University Showcase: VCU
Posted by Ryan
Located in the diverse urban setting of downtown Richmond, sits the Virginia Commonwealth University. Containing 2 campuses and known as an elite research institution, VCU is home to around 32k students. Last week I visited the campus on a blissfully sunny day. Centered within the University is the medical center which boasts a level 1 trauma center with over 820 inpatient beds and numerous outpatient clinics.
The medical center is an invaluable learning resource for the OT and PT graduate programs. 1931 marked the year of the first graduate pt program in Virginia at VCU. This legacy has endured with generous research and development funding over 4 million in federal research grants last year alone. The program consistently ranks in the top 15% according to US News and World Reports and added a 4th Ph.D. track in Rehab and Movement Science in 2004.
The 230 clinical internship contracts allow for a variety of settings and experiences to be explored. A fellow VCU alum, Thomas Mayhew is the chair of the department. Thomas teaches Gross Anatomy while making his mark in neuromuscular disease and muscle adaptation to exercise. The Occupational Therapy department at VCU contains both a post-professional master's track and a doctorate degree program. The OT department has a generous outlook on serving the disadvantaged. Nowhere is this more evident than in the study abroad course offered in Ghana.
Led by Dr. Stacy Reynolds, the course explores Gandhian disability laws and the impact they have on children. In addition to teaching and sharing the latest OT techniques, the students were able to donate over 500 pounds of books while painting and restoring a community center. The chair of the OT department is Al Copolillo. Al earned a Ph.D. from the University of Illinois and has interests in Low Vision Rehab, Program Evaluation, and Adult Physical Disabilities. The OT department was founded in 1942 and in 2008 was ranked 13th in the country. With a stellar medical center, diverse student body, and lucrative research grants VCU is a premier destination for a future therapist.