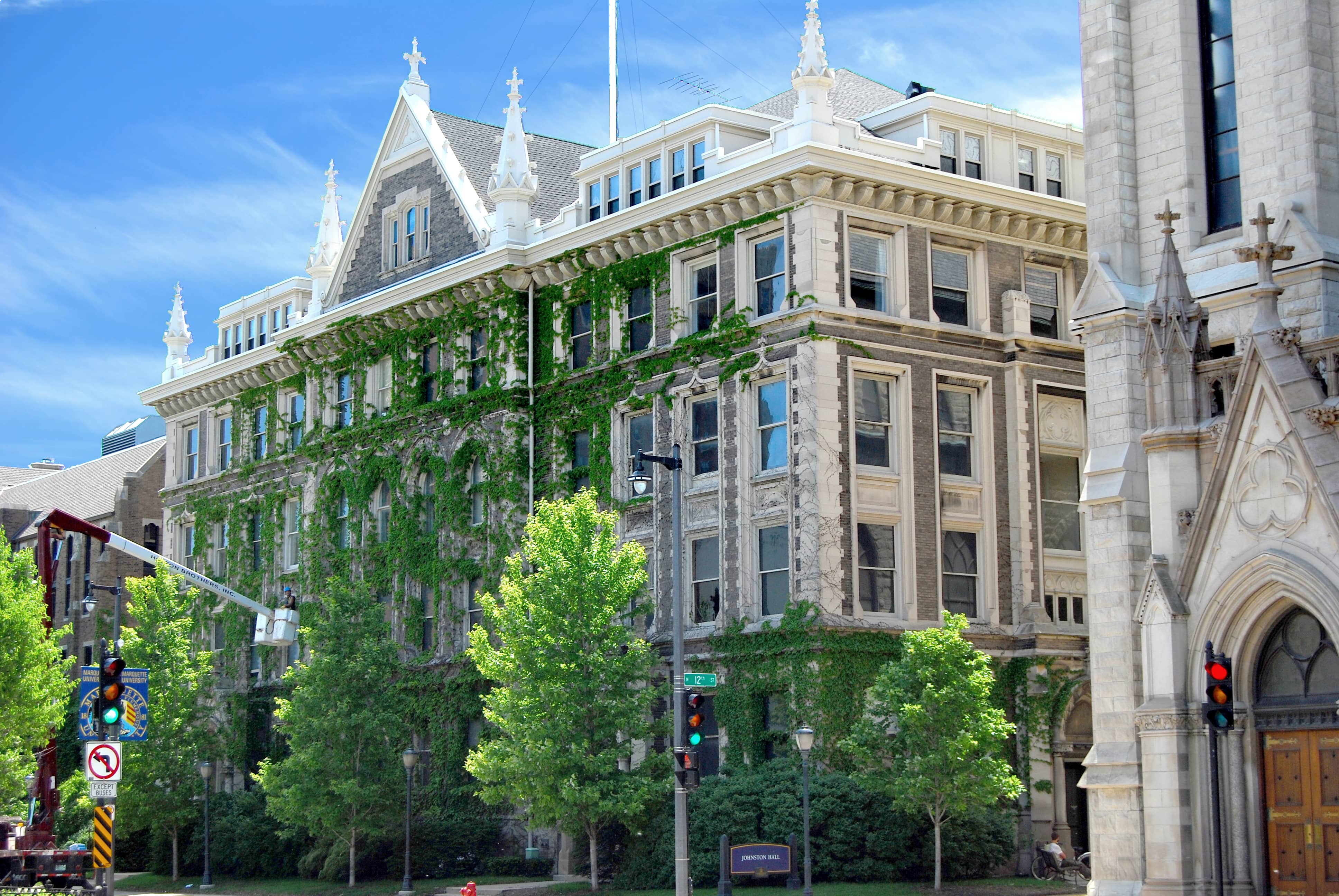 University Showcase: Marquette
Posted by <Ryan>
As we slowly begin to pull away from the brutal blizzard bonanza of the past few months and head into our spring campus outreach efforts, I thought it would only be fitting to kick start our university showcase with Marquette DPT.
This proud and accomplished program is situated in frigid Milwaukee and is the second coldest large city in the country (Minneapolis is 1st in case you were wondering). These people deserve some sunshine! Thankfully, Milwaukee is also known for its brew, brats, and lakefront entertainment district. Home of the Miller Brewing Company, Milwaukee sits on Lake Michigan and has a rich cultural history with a strong German and Polish influence.
Marquette is the largest private university in Wisconsin with a student body approximating 12k. The Roman Catholic school was founded in 1881 and has a distinctive architectural style. In a couple weeks, new grad director Tommy Oswald invades the campus to enlighten Marquette DPT on the in and outs of travel therapy. Marquette DPT currently ranks 12th in US News and World Reports and boasts an excellent opportunity for students to earn dual credentials in exercise physiology and athletic training. Marquette has a robust research environment, especially in neuroscience and neurorehabilitation, which has contributed greatly to their stellar national reputation. In 2011, the Marquette Sports Rehab Clinic opened and quickly became an integral part of the University with services provided to students, employees, and their families. The clinic actively supports the mission, teaching, and research of the department.
As a company heavily involved with educational and charitable endeavors, it is heartening to see Marquette DPT make a true mark with its Marquette Challenge. Started in 1989 as a way to fund research grants, the challenge is as simple as it sounds. The contest challenges other DPT programs to raise money to fund PT research. The program is the largest fundraising PT program run by students and is honored every year at the foundation gala APTA NEXT Conference. The challenge has raised over 2.5 million dollars since its start and the winning program co-hosts each year with Marquette. The University of Miami DPT is the all-time champ, winning 6 times. What a contrast between the school in the everglades with the school in the snow…I think an exchange program is in order.
The chair at Marquette DPT is held by Lawrence G. Pan. Lawrence is the author of 83 peer reviewed research articles and had extensive experience working as a PT at Columbia Hospital in Milwaukee. Lawrence was instrumental in the launch of the Marquette Challenge and won the Spirit of Philanthropy Award from the Foundation for Physical Therapy in 2008. Marquette DPT also does a little "travel therapy" of their own, with medical missions in disadvantaged communities that staffs pro bono health clinics. The outreach efforts recently took students to Honduras for some hands-on assistance and cultural connection. We look forward to getting to know the students at Marquette this month and perhaps assisting in the next Marquette Challenge! Until next time…