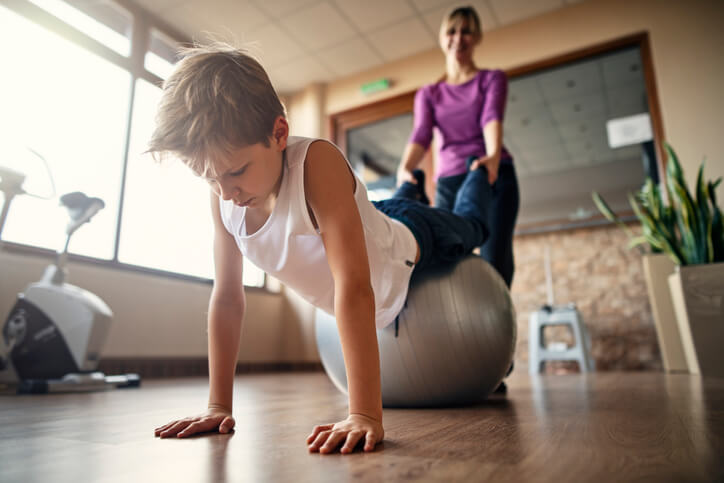 Types of Physical Therapy Specialties
The American Board of Physical Therapy Specialties (ABPTS) offers several specialist certification programs for licensed physical therapists. These programs provide formal recognition that physical therapists have the required advanced clinical knowledge, experience, and skills to become designated specialists in one of the eight areas of practice that the ABPTS certifies.
Different Physical Therapy specialties Certified through the ABPTS
Cardiovascular & Pulmonary Certified Specialist (CCS)
Clinical Electrophysiologic Certified Specialist(ECS)
Geriatric Certified Specialist(GCS)
Neurologic Certified Specialist(NCS)
Orthopedic Certified Specialist(OCS)
Pediatric Certified Specialist(PCS)
Sports Certified Specialist(SCS)
Women's Health Certified Specialist (WCS)
Physical therapists who hold a current certification from ABPTS as a specialist can be referred to as a "board-certified physical therapy clinical specialist" or a "board-certified clinical specialist". The appropriate designation uses the initials "CS" (Certified Specialist) followed by the initials of the specialty area. For example, a Cardiovascular and Pulmonary Certified Specialist would be designated by "CCS".
PT Specialty Eligibility Requirements
Minimum eligibility requirements for all physical therapist specialist certification examinations:
Must hold current license to practice physical therapy in the United States
Application review fee: $500 (APTA Member) / $845 (Non-APTA Member)
Examination fee: $800 (APTA Member) / $1,525 (Non-APTA Member)
Application Deadlines:

Cardiovascular & Pulmonary, Clinical Electrophysiology, and Women's Health
Geriatric, Neurologic, Orthopaedic, Pediatric, and Sports

See additional minimum eligibility requirements by specialty areas
Physical Therapy Specialist Statistics
The number of physical therapists that are currently certified specialists in the United States (as of June 2012).
Cardiovascular & Pulmonary (176)
Clinical Electrophysiology (156)
Geriatric (1,422)
Neurology (1,102)
Orthopedics (7,655)
Pediatrics (1,178)
Sports (1,094)
Women's Health (154)