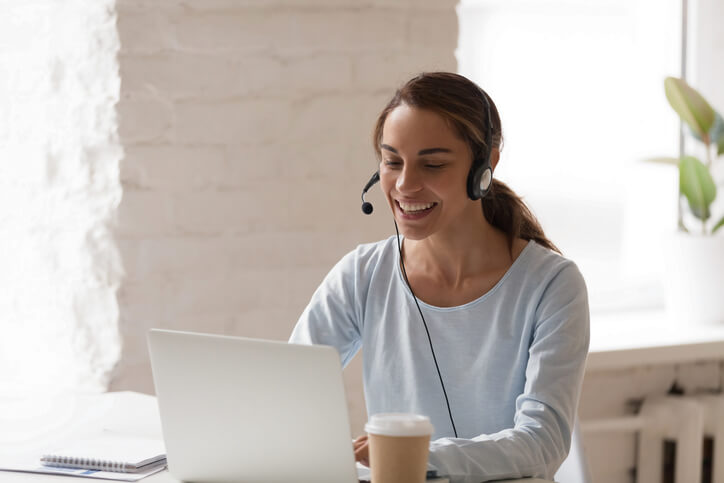 How Teletherapy is Changing the Way SLPs and OTs Do Their Jobs
By Leigh Morgan, a contributor
For years, telenursing has been used as a way to reduce healthcare costs and make reliable medical advice available to patients in the comfort of their own homes. Now that more people are willing to use technology to communicate with medical professionals, teletherapy is changing the way speech-language pathologists and occupational therapists connect with their clients. Read on to learn more about how teletherapy is changing the face of healthcare.
Connecting health professionals with rural clients
If you work in a rural area, it can be difficult for clients to comply with their treatment plans due to transportation issues, inclement weather, and other problems preventing them from traveling long distances to meet with an SLP or OT in person. One of the best teletherapy changes for SLPs is the opportunity to connect with rural clients even when they're unable to come to a hospital or private office.
Lisa S. Larsen, a licensed psychologist, believes teletherapy is "the inevitable wave of the future" because of its potential to ensure that people can access the therapy they need even if they can't leave their homes. Larsen states that teletherapy is especially helpful for people in remote areas, as these people often lack access to much-needed health care services.
If you're ready to advance your SLP or OT career, visit the <MedTravelers job> board to search for current openings.

Overcoming long distances
It's not just patients in rural areas who can't always get the help they need. Some states face a shortage of speech-language therapists or occupational therapists, forcing clients to drive several hours to access services. For example, in an article published in the American Academy of Special Education Professionals, Katie Squires states that New York, California, and Illinois have the "greatest unmet need" for speech-language pathologists.
Squires attributes the nationwide SLP shortage to increased demand for speech therapy and a shortage of openings in graduate-level SLP programs. Teletherapy eliminates the need for clients to travel long distances to meet with SLPs or OTs, making it more likely that they'll complete their treatment plans.
Like Larsen, Dr. Inna Husain, Section Head of Laryngology and Director of the Voice, Airway, Swallowing Disorders Program at Rush University Medical Center, believes that teletherapy increases access to services for patients who live great distances from their service providers. Although Dr. Husain practices in Chicago, she has patients from as far away as northwestern Indiana. She explains, "SLP therapy often requires frequent visits and therapy sessions. If a patient lives three hours away from our hospital's SLP clinic, therapy would not be possible. Teletherapy makes sessions more accessible."
Increasing consistency
Adriane Ransom, owner and director of Bloom Pediatrics has been an occupational therapist for more than 20 years. She believes that one of the best teletherapy changes for OTs is the ability to deliver "consistent intervention and consultation to support therapeutic relationships with families around the globe." Using teletherapy, Ransom and her colleagues help patients "from Saudi Arabia to Brazil" work on feeding, fine motor skills, and other activities.
Increasing access for clients with disabilities
Another beneficial teletherapy changes for SLPs and OTs is that the telepractice makes it easier for individuals with disabilities to access much-needed therapy services. A speech-language pathologist and founder of Full Green Life, Natalie Clausen explains that teletherapy makes it possible to reach children and adults "who are homebound due to complex medical conditions." For patients who use assistive devices, teletherapy eliminates the need to arrange for transportation or navigate a building that may or may not be fully accessible.
Teletherapy can also be beneficial for people with autoimmune disorders that tend to flare up with little notice. Instead of having to travel to a hospital or clinic for a therapy session, an individual experiencing joint pain, fatigue, and other autoimmune symptoms can simply connect with an SLP or OT via telephone or computer.
If you're looking for ways to increase consistency and ensure that all of your clients have equal access to your services, telepractice is an excellent option. Teletherapy allows speech-language pathologists and occupational therapists to connect with clients regardless of their location or ability to travel, making it a good way to provide continuity of care. If you're a travel SLP or travel OT, telepractice can also reduce your commuting costs and help you save time.