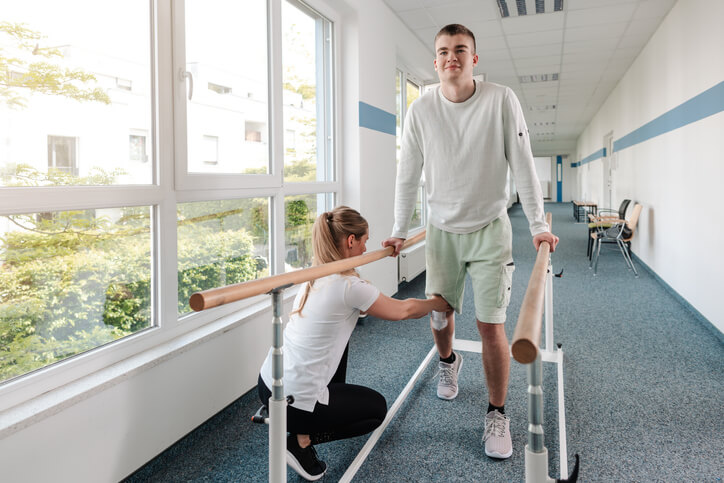 Surgery vs Physical Therapy
Posted by <Ryan>
Well, score one for the therapists. In a landmark study on meniscal tears and the treatment of Osteoarthritis by the New England Journal of Medicine, it was determined that there were no negligible differences between patients opting for surgery over an intensive regimen of physical therapy.
Osteoarthritis affects over 9 million citizens every year in the United States, and meniscal tears can be found in approximately 35% of those over 50 years of age. The knee surgery option is utilized over 465k times per year, with several variables contributing to the overall results. The release of the current study came from the completion of 2 randomly controlled trials. The study is fused with technical language and impressive-sounding medical speak, so I fear any translation I attempt here would be butchered beyond recognition.
The PT side of the study looked at patients undergoing a 3 stage treatment plan with primarily progressive home exercise. The program was designed to primarily address inflammation, range of motion, and functional mobility. Patients were allowed limited use of non-steroidal anti-inflammatory drugs. The findings after a 24 month period showed no statistically significant clinical outcomes regarding recovery time or functionality. If you dig deeper into the study, there are numerous caveats and a cautionary call to not expect precise results due to the # of variables in play. Regardless, the headline is a testament to the rapid ascension therapists are seeing regarding medical credibility, patient outcomes, and evidence-based research.
We all know someone with creaky knees or, even worse, the weekend warrior who blows one out skiing or playing hoops. The continued advances made in therapy may continue to reduce the # of people going under the knife. Please check the full study out here: http://www.nejm.org/doi/full/10.1056/NEJMoa1301408#t=articleTop.