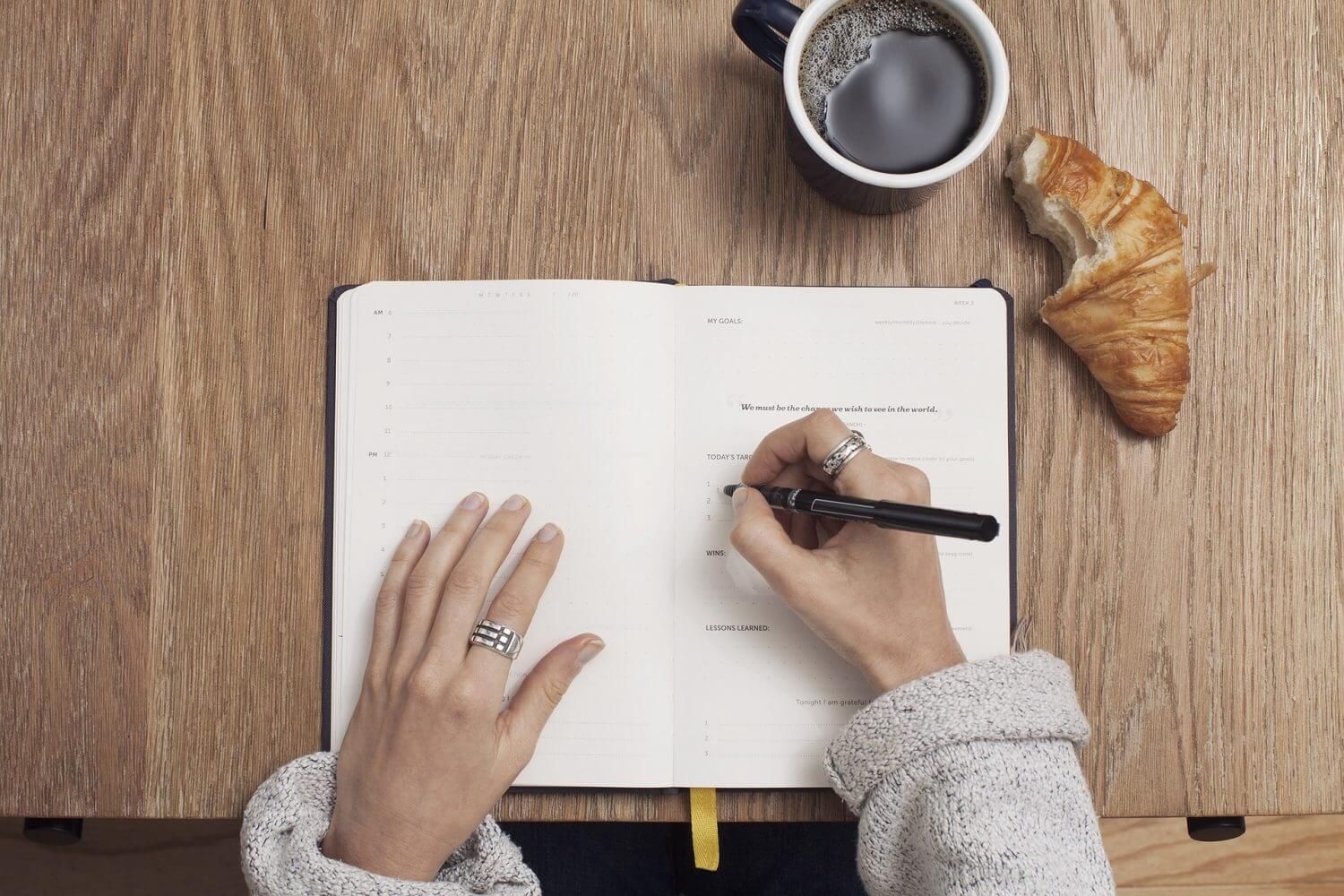 SLP Resume Example
Whether you are on the hunt for a Clinical Fellow (CF) job or an entry-level to experienced SLP job, you may be looking for the perfect speech-language pathology resume sample to get you started on the right foot. The following guide will give you an excellent SLP resume example and additional resources on how to write the resume you need to land the ideal job that's perfect for you!
Before you get started, Advanced Travel Therapy has some words of wisdom for all the job seeking CFs and SLPs out there:
Every speech-language pathologist is unique. You should use your resume as a chance to stand out and shine!

If you're a CF: Focus on advanced or elective coursework you've taken that may set you apart.
If you're an SLP: Focus on niche populations you may have worked with or unusual methods you may have learned or used.

You may have diverse experience but make sure all the information you include is relevant. Keep your sections chronological with the most recent experiences up top.

If you're a CF: Your clinical practicum would be considered relevant whereas retail jobs, for example, may not be depending on the position.
If you're an SLP: Beyond keeping all your resume sections organized, be sure to do the same within the summary sections below each position. Remove redundant points and prioritize their placement within the bullets.

Both CFs and SLPs should include the projects, certifications, or training that make them exceptional.
Your resume will reflect on you, so the value of proofreading cannot be overstated. Get more than one person to read over it!
Make Your Dreams a Reality!
Speech-Language Pathology Resume Example
Additional Resume Resources for SLPs and CFs
Mary Masterson
1234 Cool Street,
Sometown, TX 12345
(212) 123-4567
mmasterson@somedomain.com
www.linkedin.com/in/your-name
| Education
University of Arkansas - Master of Science in Communication Disorders, May 2014
Baylor University - Bachelor of Arts in Communication Sciences and Disorders, May 2012
| Licensure and Certification
ASHA Certificate of Clinical Competence - #123456
Licensed Speech-Language Pathologist - State of Arkansas, #123456
Licensed Speech-Language Pathologist - State of Texas, #123456
CPR/AED Certified - American Heart Association, #123456
| Speech-Language Pathology Experience
San Antonio Rehabilitation Services - Speech-Language Pathologist, San Antonio, TX, 09/2016-Present
Skilled Nursing Facility
Provide screening, evaluation, and treatment for adult to geriatric patients.
Design and execute appropriate and individualized treatment plans for a variety of diagnoses, including dysphagia, aphasia, apraxia, and cognitive-linguistic disorders.
Train staff on best practice for assisting residents with dysphasia and communication difficulties.
Collaborate with physical and occupational therapists, doctors, and nurses to provide patients comprehensive care.
Educate patients, family, and caregivers to extend continuity of care.
Document using computerized system: RehabOptima.
Progressive Rehab Services - 13 Week Travel SLP Contract, Little Rock, AR, 06/2016-09/2016
Skilled Nursing Facility
Completed bedside swallowing evaluations, provided dysphagia therapy for rehabilitating swallowing function, and made recommendations for the most appropriate diet consistency for patients' specific needs.
Evaluated and treated patients with cognitive communication and verbal expression deficits.
Treated disorders associated with dementia, strokes, and other medically complex diagnoses.
Collaborated with rehabilitation team members for directing patient care and discharge planning.
Documented evaluations and treatments using computerized system: SMART/Casamba.
Texas County Public Schools - Speech Language Pathologist, Waco, TX, 08/2015- 06/2016
School
Evaluated and treated school-aged children with various disorders and needs.

Provided clinical services to students with language disorders, phonological disorders, articulation disorders, fluency disorders, childhood apraxia of speech, pragmatic deficits, autism spectrum disorders, and attention-hyperactive deficit disorders.

Participated in and implemented Individual Education Programs (IEP).
Collaborated with special education team during weekly child case study meetings to discuss, strategize, and implement care delivery strategies.
Carried out group lessons targeting fundamental speech and language skills in a kindergarten classroom setting on a weekly basis.
Arkansas Therapies - Clinical Fellow, Rogers, AR, 06/2014-07/2015
Long-term Care Setting
Evaluated, diagnosed, and treated patients with a variety of cognitive-linguistic and swallowing deficits.
Gained experience administering and analyzing cognitive-linguistic tests for geriatric clients.
Performed swallowing evaluations bedside and during meals.
Assisted with implementation of Red Light, Yellow Light, Green Light Dementia Program.
Provided in-service training to staff regarding best practices for dysphagia.
Completed trainings in diabetes management and RUG Levels management.
Gained experience in billing of Medicare and Medicaid.
Mastered SMART/Casamba documentation system.
University of Arkansas Clinical Practicum - SLP Student, Rogers, AR, Spring/Summer/Fall 2014
Conducted individual and group speech and language evaluations for children and adults.
Provided therapy to those exhibiting disabilities and disorders including articulation, phonological, stuttering, resonance, cleft palate, cerebral palsy, autism, aphasia, apraxia, and dysarthria.
Wrote diagnostic and treatment reports.
Offered daily lesson plans to target treatment objectives while also developing home-programming activities.
| Community Leadership, Service, and Publications
NSSLHA Chapter Secretary - 08/2013-05/2014
Set up monthly meetings for undergraduate and graduate students.
Kept and distributed meeting minutes.
ASHA Convention Volunteer and Poster Presenter - 2013
Created and presented poster session on dysphasia.
Offered assistance as student volunteer to help presenters and vendors.
ASHA Leader - 04/2015
Published article in ASHA Leader regarding the importance of mentorship.
National Honor Society of Phi Kappa Phi - 8/2013-05/2014
Served as Student Vice President for the honor society.
<Download SLP Resume Sample>
Additional Resume Resources for SLPs and CFs
Speech-Language Pathology Resume Links
This article, from Jourdan Saunder, M.S., CCC-SLP's blog, will give tailored and thorough advice on how to nail a CF/SLP resume.
This resource will offer more tips and samples for the job hunting SLP.
General Resume Advice
This is one of the most trusted sources for writing needs across the board. The OWL's online workshop will highlight best practices for resume writing.
This link will take you to 15 excellent tips for writing a great resume in any field.
Want to get a great SLP or CF job sooner rather than later?
Talk to an Advanced Recruiter and find out how easy we can make it!
<Start Your Next SLP Chapter Now>