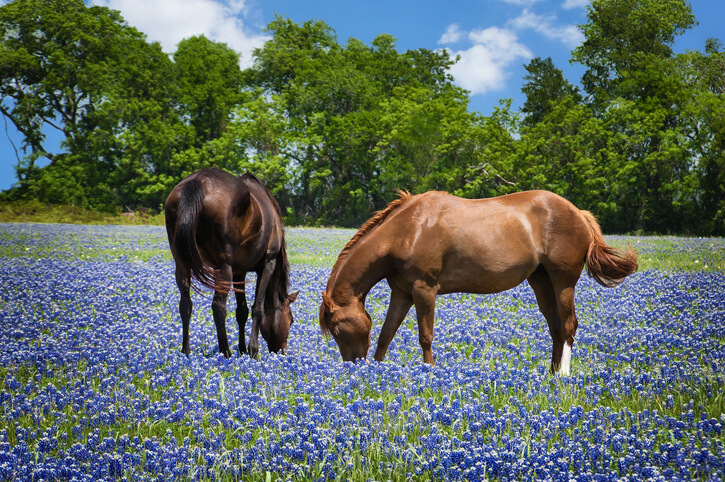 Spotlight on Texas: Respiratory Jobs in Texas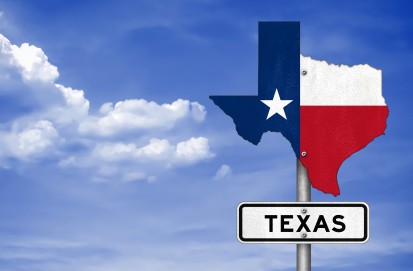 By Ed Lamb, Contributor
Respiratory jobs in Texas really are bigger. Or, more precisely, the U.S. Bureau of Labor Statistics ranks the Lone Star State first for the number of respiratory technician jobs and third in the average hourly wage and annual salary for an RT.
Texas also boasts many of the largest, most-diverse and culturally interesting cities in the United States. When looking to travel as an RT, do mess with Texas.
START your search right now to find dozens of respiratory jobs in Texas with Med Travelers.
Find Respiratory Jobs in Texas That Best Suit Your Interests
Below, we profile the six largest cities in Texas are profiled. However, there are other options out there.
You may never have heard of Victoria, for instance, but it sits roughly halfway between Houston and San Antonio. A little planning can deliver all the comforts of country living without requiring you to sacrifice professional and college sports, fine dining, nightlife, concerts, museums and historic sites.
Consider this article only as the most basic introduction to what you can experience while taking on a respiratory job in Texas. Recognize, too, that most of the medical facilities listed have more than one campus in their city.
Houston
Located on the Gulf Coast and close to major cities like Galveston and Corpus Christi, Houston offers a wealth of challenging respiratory jobs.
Major Medical Facilities
Ben Taub Hospital
Houston Methodist
Kindred Hospitals
MD Anderson Cancer Center
Memorial Hermann Health System
Shriner's Hospital for Children
Texas Children's Hospital
Texas Orthopedic
The Women's Hospital of Texas
Sports
Astros, MLB
Dynamo, MLS
Rice University
Rockets, NBA
Texans, NFL
Texas Southern University
University of Houston
Culture
Children's Museum of Houston
Houston Museum of Natural Science
Houston Theater District, home to the Alley Theater, Houston Ballet, Houston Grand Opera and Houston Symphony
Houston Zoo
Museum of Fine Art
History
Buffalo Soldiers National Museum
Czech Center Museum
Space Center Houston
The Health Museum
San Antonio
Taking a respiratory job in Texas' second-largest city means more than touring the Alamo. The large number of 18th century Spanish missions preserved in the area have earned San Antonio a designation as a UNESCO World Heritage site, but such rich history constitutes just one reason to accept an RT assignment there.
Major Medical Facilities
Acuity Hospital of South Texas
Christus Santa Rosa Health System
Kindred Hospitals
Methodist Hospitals
Northeast Baptist Hospital
Southwest General Hospital
The Children's Hospital of San Antonio
Sports
Missions, AAA Baseball
Rampage, AHL
St. Mary's University, Texas
University of Texas at San Antonio
Culture
Briscoe Western Art Museum
Carver Community Cultural Center
River Walk
San Antonio Zoo
Sea World
History
Institute of Texas Cultures
Mission San José
Mission San Juan Capistrano
San Fernando Cathedral
Steves Homestead Museum
Conduct a virtual visit to San Antonio.
Dallas/Fort Worth
Dallas and Fort Worth, separately and respectively the third- and fifth-largest cities in Texas, form a metropolis that encompasses Arlington, Irving and Plano. The concentration and interconnectedness of so many big cities equates to numerous travel respiratory jobs in this part of north Texas.
Major Medical Facilities
Baylor University Medical Center
Baylor Surgical Hospital
Cook Children's Medical Center
Dallas County Hospital
HealthSouth City View Rehabilitation Hospital
John Peter Smith Hospital
Kindred Hospitals
Lifecare Hospitals
Parkland Memorial Hospital
Promise Hospital
Texas Health Presbyterian Hospital
Texas Health Huguley Hospital
Texas Scottish Rite Hospital for Children
University of Texas Southwestern Medical Center
VA North Texas Medical Center
Sports
Cowboys, NFL
FC Dallas, MLS
Mavericks, NBA
Rangers, MLB
Southern Methodist University
Texas Christian University
Texas Motor Speedway, NASCAR and other circuits
Stars, NHL
University of North Texas
Wings, WNBA
Culture
Billy Bob's, the world's largest honky-tonk
Crow Collection of Asian Art
Dallas Museum of Art
Dallas Zoo
Fort Worth Ale Trail
Fort Worth Botanic Gardens
Fort Worth Zoo
Nasher Sculpture Center
Perot Museum of Nature and Science
History
George W. Bush Presidential Library and Museum
Sixth Floor Museum at Dealey Plaza
Stockyard National Historic District
Texas Cowboy Hall of Fame
Learn more about what to see and do in Dallas and Fort Worth.
Austin
As the state capitol and home to the flagship campus of the University of Texas System, Austin combines all the best aspects of a college town with the serious attitude required for running a state larger than many countries.
Austin's location in the center of the Texas Hill Country also makes it an ideal location to take a respiratory job in Texas when you have an interest in hiking and other outdoor pursuits.
Major Medical Facilities
Austin Lakes Hospital
Central Texas Rehabilitation Hospital
Cross Creek Hospital
Dell Children's Medical Center
HealthSouth Rehabilitation Hospital
Seton Hospitals
St. David's Hospitals
University Medical Center
Sports
St. Edward's University
Stars, AHL
Spurs, NBA G League
University of Texas at Austin
Culture
250-plus live music venues
Austin Children's Museum
Food Trucks and Craft Beers
Mexic-Arte Museum
Museum of the Weird
The Contemporary Austin
Texas Music Museum
History
Bullock Texas State History Museum
George Washington Carver Museum and Cultural Center
Lyndon Baines Johnson Library and Museum
Texas Military Forces Museum
Find out how to keep it weird in Austin.
El Paso
Hugging the Mexican border, El Paso is the perfect place to find respiratory jobs in Texas that allow you to gain fluency in Spanish and cultivate experience in cross-cultural health care.
Major Medical Facilities
El Paso Children's Hospital
El Paso Specialty Hospital
El Paso VA Health Care System
Foundation Surgical Hospital
Highlands Rehabilitation Hospital
Kindred Hospitals
Las Palmas Hospitals
The Hospitals of Providence
William Beaumont Army Medical Center
Sports
Chihuahuas, AAA Baseball
University of Texas at El Paso
Culture
Centennial Museum and Chihuahuan Desert Gardens
El Paso Museum of Art
El Paso Zoo
Day Trips to Ciudad Juárez
International Museum of Art
History
Concordia Cemetery
El Paso Historic Mission Trail
El Paso Museum of History
National Border Patrol Museum
U.S. Army Museum of the Noncommissioned Officer
Learn what you can expect if you make El Paso your destination.