Mythbusters New Jersey: Why You Want to Work in The Garden State
Healthcare Jobs in NJ
New Jersey gets a bum rap. But contrary to popular belief, the reasons to take healthcare jobs in NJ are almost too many to count – and most of the negative stereotypes that surround the place are misconceptions or exaggerations; the Garden State happens to be a hidden gem. Besides, not only is Jersey one of the highest paying states for therapists and other allied professionals, but many of the NJ facilities we work with welcome new grads onto their staff. Exclusive jobs consistently open up in New Jersey, so it's easy for a traveler to stay in the area as long as they would like. "The territory is fantastic," says Senior Manager of Recruiting at Med Travelers, Julia Stokes. "There are so many opportunities in the area for local travel that pays really well."
Because the New Jersey license does take three to four months to receive, Stokes suggests taking a job in Pennsylvania, Massachusetts, D.C., Maryland, Delaware, or New York, where the licensing processes are much quicker during that wait time. Whether you already live in the surrounding areas or are looking to experience the most historical part of the county for the first time, a world of opportunity awaits.
In case you need any more convincing, we've debunked some of New Jersey's most popular myths and list more reasons than you could ever expect to take a healthcare job in NJ.
Myth #1: Meatheads, boneheads, gangsters, and thugs make up the New Jersey populace.
The Reality:Au contraire, mon frere. Education Week recently ranked New Jersey K-12 schools within the top 3 in multiple measures of success (which is also good news for you if you're thinking of bringing your kids on assignment). The importance of education permeates the U.S. northeast, with its cluster of college preparatory schools, impeccable public school system, and Ivy League and top-ranked colleges and Universities.
In fact, studies have confirmed that many CEOs believe New Jersey to have one of the greatest and most well-educated workforces in the country. Whether you're looking for a PT job, OT Job, COTA Job, PTA job, or SLP job, when you take a travel assignment here, you know you'll be working alongside the best of the best.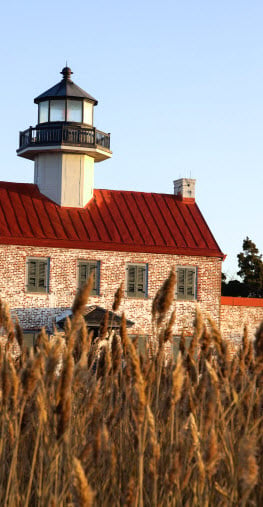 Myth #2: NJ is an industrial wasteland and dumping ground for New York.
The Reality: No, no, no. The Garden State is truly named so for a reason. Industrial areas exist, as they do anywhere – and perhaps it's because these areas surround the Newark Airport that strangers to NJ get this impression – but less well-known are the miles and miles of rolling countryside, pine and deciduous forests, gorgeous beaches, and bays. Fifteen percent of the state is farmland, producing some of the country's best corn, tomatoes, bell peppers, cranberries, and blueberries. You'll find horse stables, hiking trails – even a couple of ski resorts. That's why Forbes has ranked New Jersey #5 in "quality of life." You've got everything you could ever need or want from urban life – but with a side of clean, fresh air and open spaces.
Myth #3: The Jersey Shore
The Reality: Yes, the coast of New Jersey is called "the Shore." And many, many people call it "the Shore" in that accent: "the Shawwwr." But Snooki, J-Wow, and the Situation can take a hike – in fact, they aren't even from New Jersey. Jersey Shore locals are nothing like the picture your cable provider delivers, and "GTL" is a completely non-existent, alien phenomenon. The 127 miles of sugary, fine white sand embraced by the Atlantic offer a pristine and idyllic coastline, quaint, old-fashioned towns and gorgeous Victorian architecture. You'll enjoy some of the best seafood you've ever tasted and experience the beauty in the simple things, from Sandy Hook to Cape May.
"Travelers love working off of the coast," says Stokes. "They love taking assignments near Atlantic City and up and down the coast. It's such a great area for vacation and there's so much to see."
6 More Reasons to Take That Travel Healthcare Assignment in NJ
Do you live in New York? Commuting out of the city to work is immeasurably easier than battling the hordes of suburbanites trying to get to their jobs in Manhattan. If you already reside in NYC, Med Travelers offers many opportunities just across the bridge in Newark, Linden, Elizabeth and the surrounding cities. And if you want to try a stint in NYC but find that jobs there are few and far between, well, why not take a job in New Jersey just outside the city and venture into Manhattan on your free time?
Immerse yourself in culture: You're practically the epicenter of a web of metropolises: You can drive (or take any mode of public transport) to Manhattan, Philly, D.C., and Boston in reasonable time. Museums, galleries, music, shopping, gastronomic delights … the list of cultural experiences doesn't end.
And when you want a break from the city, countless rural country towns and escapes like Montauk, Cape Cod, Martha's Vineyard, and northward to Vermont, New Hampshire and Maine are just a road trip away.
The best NJ myths are all true: The greatest Italian food outside of the Old Country, the Boardwalk, real bagels, old-fashioned diners and, no, you don't pump your own gas.
Things are more affordable there… Okay, it's no secret that the Mid-Atlantic and Northeast are some of the country's more expensive areas. But New Jersey offers a cheaper cost of living than its neighbors, New York and Connecticut.
…And salaries are higher. According to the New Jersey Chamber of Commerce, the household median income in this tiny state is over $68,000 – the second highest in the country. And salary rates for healthcare jobs in Jersey are no exception. New Jersey is one of the top paying states for Physical Therapists, Speech Language Therapists, COTAs and PTAs. Salaries are based upon specialty and area of expertise, location and facility type, of course.
Famous Garden Staters: Bruce Springsteen, Thomas Edison, Frank Sinatra, Meryl Streep, Alan Alda, Jason Alexander, Tom Cruise, Michael Douglas, Walt Whitman, Albert Einstein, Tony Soprano.