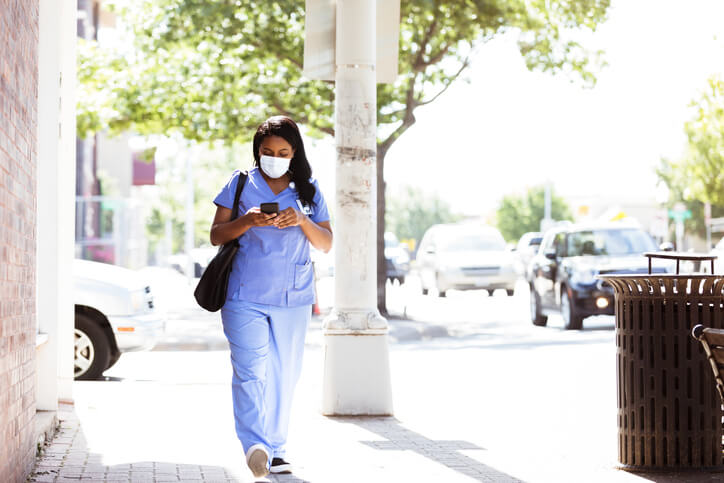 5 Online Resources for Physical Therapists
By Laure Justice, Contributor
It's vital for physical therapists (PTs) to stay on top of the latest trends in physical health, and online resources are available to make it easy to do. Physical therapists help with pain management and range of motion issues for patients who have been sick or injured. The job involves helping patients recover from these issues and helping them avoid injuries in the future. When a PT needs information quickly, these online resources can deliver fast answers and reliable information.
Paid resources for physical therapists
While many online physical therapy information sites offer free information, sometimes it's necessary to choose a source that offers paid access. Potential advantages of using an online physical therapy source that charges include gaining access to information that has been vetted by professionals in the industry and having an extra point of contact if you need to ask questions. These paid resources include:
MedBridge Educational Apps: MedBridge combines the use of apps for mobile devices with education for physical therapists and some other medical professions. PTs can access this paid training app to get quick information from a smartphone. The information included in the MedBridge physical therapy app includes continued education and photos that show exactly how exercises should be performed. Physical therapists may also ask patients to download the patient app for ongoing support and reminders of exercise techniques.
Physiotools: Physiotools is a software program that shows exercises routines that physical therapists can teach patients. PT access is a paid feature, but patients get free access through their physical therapists. The advantage is that patients don't have to remember detailed exercise routines because the exercises are represented in the provided app. This provides some extra motivation and inspiration to encourage patients to exercise.
Free online resources for physical therapists
While paid PT resources offer valuable information for professionals in this field, many excellent free resources are also available. When using free sources, consider taking a moment to review either the writer's credentials or the website's policy on having content reviewed by a physician or a fellow physical therapy professional. Some free online resources for physical therapists to visit include:
World Confederation for Physical Therapy: Over 450,000 physical therapists around the world are represented by this organization. In addition to providing a unified front for workers in this area, this online resource offers education and practical information about the field. There are also publications for members to examine and activities for physical therapists who want to attend gatherings to improve their standings in the profession.
Forward Thinking PT: Forward Thinking PT focuses on providing information that promotes better physical therapy techniques and processes. The educational materials on this resource site include videos and articles prepared by industry professionals. It is, however, noted that information on the website shouldn't be used to diagnose or treat an injury or illness. The information is provided as a starting point or introduction to new techniques for physical therapists.
PT Think Tank: The PT Think Tank shares information about advances in the fields of physical therapy, science, and health. It's a site where experts in the field expand on exciting advances, like the inclusion of mobile technology and advances in healthcare practices.
Physical therapists who are mobile device users also have access to a number of paid and free apps through their device app store, as noted by WebPT. These mobile PT apps feature help with patient education, tools to use in a clinical setting, and reference information that may be needed in either a training session or for general reference purposes.
Get started by filling out the Med Travelers application form when you're ready to join the ranks of satisfied <traveling health professionals>. Our recruitment team is here to help you as you begin your career as a traveling physical therapist.