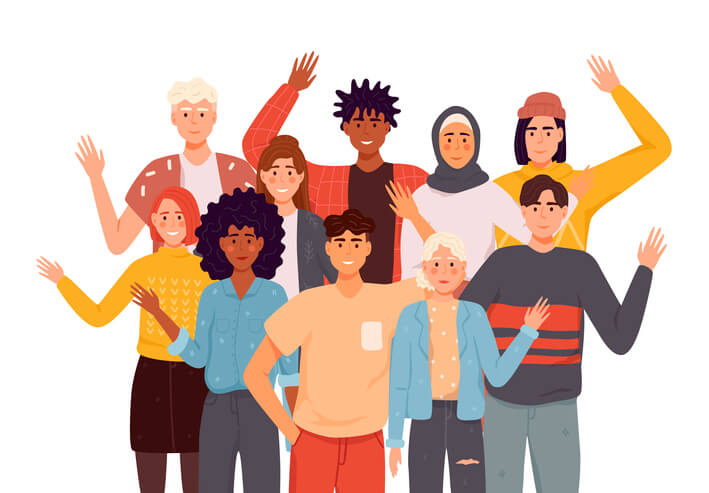 Meet Kalie Simmons, Top Notch Allied Recruiter
by Doug Bennett, a contributor
Med Travelers professional recruiter Kalie Simmons started as a recruiter with AMN over 5 years ago, after working in a fast-paced emergency room while in nursing school. Since starting with AMN, she has earned several promotions and is currently a Director of Recruiting in the Allied division.
Kalie loves connecting with people and forging new relationships, and her boundless enthusiasm for her work, her colleagues, and her Med Travelers clinicians are refreshingly infectious.
"I love my role, coming to work, and I love my team! Prior to this, I worked in an emergency room on the night shift and
lived for the adrenaline that came with a busy night! The bedside taught me a lot, but I really needed more flexibility with my growing family. I knew this would be a great option for me. I have established a great work-life balance with 3 kiddos under the age of 5 and never dread my workday, which is so important to me."
"Of course, I also have the most supportive bosses and upper leadership, which makes it possible to succeed within the workplace and home space! We have a great, energetic atmosphere here, and it is fun to be in an office working with my friends!"
Kalie's phenomenal success as a Med Travelers recruiter has continued to grow over the years. She was Med Travelers Producer of the Year in both 2018 and 2019, and she was Home Health Recruiter of the Year in 2019.
Kalie manages 60-80 travelers during any given month. She recruits for all therapy modalities, including Physical Therapists (PTs), Registered Respiratory Therapists (RRTs), Occupational Therapists (OTs), Speech and Language Pathologists (SLPs), Certified Occupational Therapy Assistants (COTAs), and Physical Therapy Assistants (PTAs).

When asked to describe an instance when her work as a Med Travelers recruiter made a significant difference in the life of a traveler, Kalie touchingly recounted,
"So many scenarios come to mind, but one that I treasure the most was getting an SLP close to her grandmother, who recently had a stroke. She was able to land a job and live with her grandparents to help take care of her grandma, and that ultimately was the greatest gift for her because she was able to spend the last 5 months of her grandmother's life with her. She thanked me so often for finding her the job and allowing her to connect and care for her grandma in a way that no one else really could. She and her grandpa also grew very close during this time, she learned more about her grandparents and how they grew up and has endless memories and precious stories in her heart she would have never otherwise heard or ever known. Because I grew up with my grandma living with us, this was important to me. I felt like we had that "life" connection and I really understood her to need to be there. In a way, it was sort of like my grandma was somewhere in the shadows leading her grandmother home. It might sound corny, but I truly believe that I was meant to place her there and it happened perfectly."
Kalie said that being accessible to her travelers and also being open and honest are the most important strengths and talents for a Med Travelers recruiter to possess. She believes that the most important role for a Med Travelers recruiter is to "not only educate travelers on the industry and current market but also always give them the most accurate advice when it comes to their travel journey. Some of them only know what you tell them—be open and real with them!"
When asked how her own travel experiences have shaped or helped her develop in her recruiting role, Kalie's warm and friendly exuberance shines through once again,
"I have an endless bucket list of places I want to visit all across the United States thanks to my travelers, whom I follow on social media! They have become my friends, and I get to see them everywhere I place them. It is so cool!"
TAKE YOUR ALLIED CAREER on the road with an allied travel job that pays you to travel! Contact Kalie today to learn more at 877-263-6954 or kalie.simmons@medtravelers.com
<SIGN UP for allied job alerts> in choice locations
<REFER A FRIEND> to earn up to $1,000; or
APPLY with Med Travelers to start your travel therapy adventure!