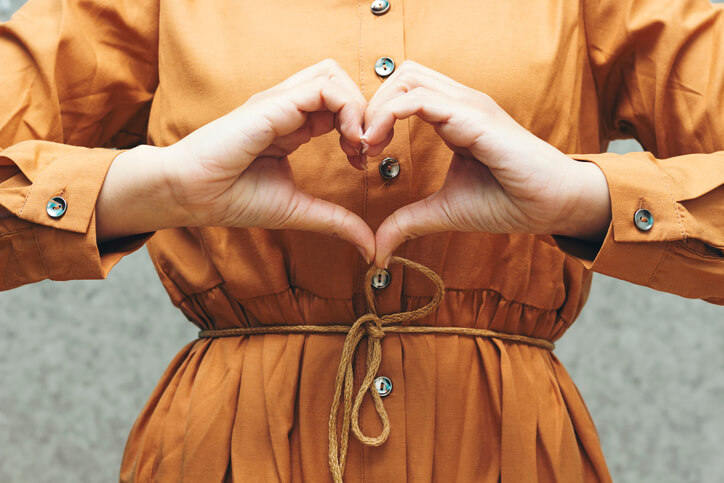 Eleni Bouzas: Allied Recruiter Who Cares
by Doug Bennett, a contributor
Med Travelers Senior Recruiting Consultant Eleni Bouzas takes great pride in helping travelers at all stages of their careers realize their "bucket list" dreams. And sometimes, those same travelers blossom into cherished and enduring friendships.
"One of the first travelers I booked in my career as a new grad who had just passed her PT boards and was looking to travel. We bonded instantly. We both grew together in our careers, and I just loved hearing all the cool places she would go. She traveled all over and had all sorts of experiences, both good and bad. We got through them together.
She always told me if I ever left the company, she would stop traveling. Once I knew I was giving notice to my (former) company, my heart sank; I knew I had to tell her. I felt like I was going through a breakup!"
"Luckily, we kept in contact all of these years. She did end up going permanent when I left the company, but after I returned to travel recruiting, she came back and is currently working with me in Juneau, ALASKA! Alaska was at the top of her bucket list years ago, and I'm just so ecstatic that we finally made it! I have a lifelong friend, even though we have never met in person, and I can honestly say we are both there for each other equally."
When asked what first attracted her to the recruiting profession, Bouzas says,
"I was actually recruited to be a recruiter! I graduated in December 2013 with my BS degree in Health Sciences. The plan was to take 6 months off and start in the fall to study for my MS in Occupational Therapy. During that time, I received a phone call for an interview. At the time, I was a bartender and thought, 'What do I have to lose?' The interview went well, so I gave it a shot, and FELL IN LOVE! I loved being in the field and meeting friends all over the U.S. I have such a long bucket list of the smallest towns you would never even think of that I now want to go see because my travelers fell in love. That phone call was the best call I ever received in my life because here I am over 5 years later, still in love with what I do!"
After initially getting a taste of working with travelers, a series of career moves led Eleni to recruit mainly for local nurses.
"I realized immediately how much I missed recruiting travelers and hearing all about their adventures. I was in the process of training for a promotion at another company when I saw a listing for a Remote Healthcare Recruiter on LinkedIn for AMN Healthcare. I knew AMN was the 'big dog' in the industry, and if I was going to have this career, I wanted to work for the biggest player in the industry. And here I am almost two years later, loving every minute of it!"

Eleni received her BS degree in Health Sciences, with a minor in Psychology, from the University of Central Florida. She started with Med Travelers in October 2018 and has been a healthcare recruiter for over five years now. She specializes in placing SLPs, CFYs, PTs, and OTs and recently gained expertise in Respiratory Therapy due to increased demand stemming from the COVID-19 pandemic. Eleni also recruits for all IRL disciplines, including Sonographers, Med Tech, and Cath Lab Tech.
Building trust and relationships come first.
Eleni's favorite part about being a travel recruiter is making friends with the best clinicians nationwide and being able to live vicariously through their adventures.
"SEND ME PICTURES!! I take pride in my career and provide transparency, guidance, trust.... and a lot of fun!
I will always be open and give realistic expectations when communicating with my travelers. I promise never to sugarcoat anything just to make it look pretty. You will always receive my honest and professional advice. We are a TEAM, and anything you're not comfortable with, I'm not either. We're on this adventure together! I am available to my travelers 24/7 for any questions, concerns, or advice."
Superb customer service delivers results and recognition
Eleni currently manages 25-30 travelers on average and likes to maintain close contact and communication with her travelers. She touches base once every 2 weeks, at a minimum. Eleni's dedication was recognized by AMN in 2019 when she received the Med Travelers "Rock Star Rookie" award.
Eleni's own travel experiences have helped shape and inform her role as a Med Travelers professional recruiter.
"Traveling helps me be able to better navigate different areas for my clients. I visit Washington state a lot because my best friend lives there, I will forever recommend the Pacific Northwest as a great location for a travel assignment because of everything that area has to offer."
So how does Eleni go about matching the best candidates with open positions?
"I always give a thorough pre-screening and find out exactly what the candidate is looking for. Taking accurate notes and active listening is critical to understanding their exact experience."
Bouzas says her most successful Med Travelers job candidates are typically flexible, transparent, and honest, and also possess a strong work ethic. The top geographic locations requested by her clients include the Pacific Northwest, California, and the Carolinas.
When asked for her best tips for Med Travelers job candidates, Eleni says,"Don't believe everything you hear. If you have a question, don't rely on social media for responses. Make sure to ask your recruiter which industry professionals you can trust. Being completely honest and upfront with your recruiter is what we ask for most. I would rather you keep me posted on what's going on in your life than get blindsided. Trust goes both ways. Find a good recruiter that you trust and can confide in. They will be completely honest with you and you will be their top candidate moving forward. Rank your priorities in order from 1 to 3, e.g., pay, setting, and location. Also, remaining as flexible as possible is the best quality a true traveler can have!"
When not helping Med Travelers follow their dreams, Eleni enjoys kayaking and anything outdoors.
"I used to be an avid runner, but have been slacking recently, so I would love to pick it back up. I also enjoy fishing, the beach, and home renovations. I want to own a few rental properties for a secure retirement. But I know my priorities! All of my travelers have my personal cell number, so if they are ever in a bind, they know they can reach out to me and I'm always available."
Over the next 5-10 years Eleni hopes to grow into working in training or management with AMN for allied recruitment.
"I have a passion for training and helping others succeed using knowledge and tips I have learned over the years. I really enjoy using the many tools in my toolbox to help Med Travelers realize their hopes and dreams!"
TAKE YOUR ALLIED CAREER on the road with an allied travel job that pays you to travel! Contact Eleni today to learn more at 386-793-9690 or eleni.bouzas@medtravelers.com
<SIGN UP for allied job alerts> in choice locations
<REFER A FRIEND> to earn up to $1,000; or
APPLY with Med Travelers to start your travel therapy adventure!