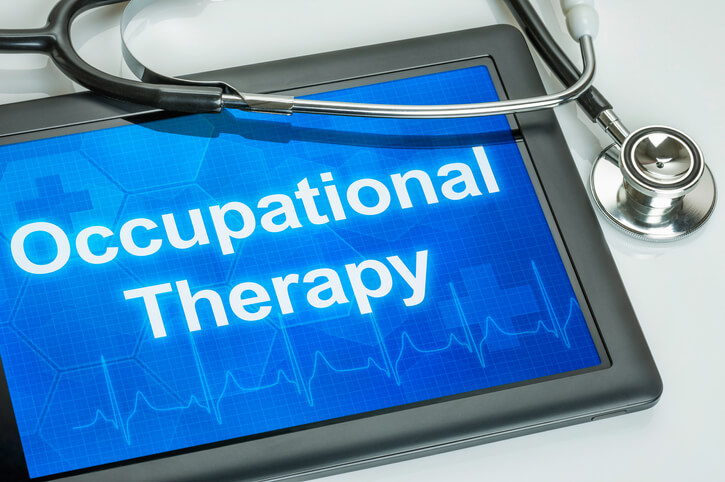 How To Become An Occupational Therapy Assistant
Posted by Brent Nau
Here you will find the necessary steps to become a <certified occupational therapy assistant (COTA). While under the supervision of a licensed occupational therapist, the occupational therapy assistant provides treatments to patients with disabilities, injuries, or illnesses in order to help them develop, recover, and improve skills needed for everyday living and working.
1. Educational Requirements
Associate's Degree
Typically an associate's degree from an ACOTE accredited program is required to become an occupational therapy assistant. Such coursework as medical terminology, anatomy, and physiology, psychology, rehabilitation theory, or gerontology may be required.
Level I Fieldwork
Students will be required to perform level I fieldwork. While there is no minimum number of hours required by the AOTA, the individual school program will set their time requirements. During Level I Fieldwork students will observe professional occupational therapists and assistants.
Level II Fieldwork
In the second year of the associate's degree program, students will have to complete supervised fieldwork or a clinical practice component. Students will be required to perform a 16-week full-time internship or perform part-time work with the equivalent number of hours in order to complete this requirement.
NBCOT
The final step is to take the National Board of Certification in Occupational Therapy (NBCOT) exam. Those who pass the NBCOT COTA certification exam will then be approved to apply for state licensure.
2. License
The field of occupational therapy is regulated in all fifty states, the District of Columbia, Puerto Rico, and Guam which require an occupational therapist to be licensed. Each state has its own set of requirements and it is advisable to consult with the particular state licensure board for full licensing requirements. Find the full list of occupational therapy licensure boards.
3. Find A Job
Occupational therapy assistants have two types of job choices, a permanent or travel therapy position. Travel occupational therapy assistant jobs tend to have better benefits and higher compensation than that of a permanent therapist. Travel COTAs are obligated for thirteen-week periods, guaranteed forty-hour work weeks, and are exposed to different client populations. Permanent therapists are often required to sign annual employment contracts to be eligible for relocation and sign-on bonuses.
Licensed occupational therapist assistants can occasionally transition into full-time work at the facility that they previously did their Level II Fieldwork. While most COTAs will use a third-party staffing agency such as Advanced Medical, or an Internet job search engine like Indeed or SimplyHired to find their next job.
4. CEUs
In order to renew your license, you will be required to take a minimum number of continuing education units (CEUs). Please consult the individual state occupational therapy licensure board requirements.