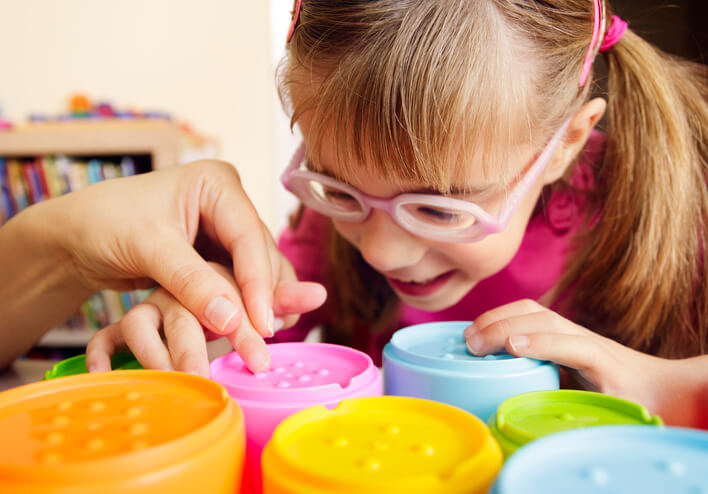 How To Become An Occupational Therapist
Posted by <Brent Nau>
Here you will find the necessary steps to become a <licensed occupational therapist>. The role of the occupational therapist is to provide therapy treatments to patients with disabilities, injuries, or illnesses in order to help the patient develop, recover, and improve skills needed for everyday living and working.
1. Job Shadow
The first thing a prospective student should do is to job shadow several different clinical settings within the occupational therapy field. Being exposed to a variety of settings will allow the student to get a better feel for which setting they would like to pursue in their future occupational therapy career. Currently, twenty-seven percent of occupational therapists work in a hospital setting; twenty-one percent in the office of a physical therapist, occupational therapist, speech therapist or audiologist; nine percent in a nursing care facility; seven percent in home health care services; and three percent in individual and family services1. A hospital setting may be best in order for a student to have the opportunity to experience different patient populations.
Tips For Finding A Job Shadowing Opportunity2
Reach out to your high school counselor to see if they can refer you to someone that can mentor you.
Talk to a friend or family member to see if they know someone already working in the field.
Call/email the human resource department of a local business.
2. Educational Requirements
Bachelor's Degree
Typically a bachelor's degree is required to be admitted into an occupational therapy program. A bachelor's degree such as in biology, psychology, sociology or liberal arts is commonly accepted. The student is advised to contact the particular educational institution in order to ensure that the necessary prerequisites are met to be admitted into the master's degree program.
Volunteer Internship
Numerous master's degree programs require the student to have volunteered or worked within an occupational therapy setting prior to being admitted to the program. This is often referred to as Level I Fieldwork.
Master's/Doctoral Degree
At minimum a master's degree from an accredited institution is required prior to entering into the occupational therapy field. Some students will pursue their doctoral degree in order expand their career opportunities.
Supervised Fieldwork
As part of the postbaccalaureate degree the student will be required to perform a 24 week internship. This is known as Level II Fieldwork.
NBCOT
The final step is to take the National Board of Certification in Occupational Therapy (NBCOT) exam. Those who pass the exam will then be approved to apply for state licensure.
3. License
The field of occupational therapy is regulated in all fifty states, the District of Columbia, Puerto Rico, and Guam which require an occupational therapist to be licensed. Each state has their own set of requirements and it is advisable to consult with the particular state licensure board for full licensing requirements. Find the full list of occupational therapy licensure boards.
4. Find A Job
Occupational therapists have two types of job choices, a permanent or travel therapy position. <Travel occupational therapy jobs> tend to have better benefits and higher compensation that that of a permanent therapist. Travel therapists are obligated for thirteen week periods, guaranteed forty hour work weeks, and are exposed to different client populations. Permanent therapists are often required to sign annual employment contracts to be eligible for relocation and sign-on bonuses.
Licensed occupational therapist can sometimes transition into full time work at the facility that they previously did their Level II Fieldwork. While most therapists will use a third-party staffing agency such as Advanced Medical, or an Internet job search engine like Indeed or SimplyHired to find their next job.
5. CEUs
In order to renew your license you will be required to take a minimum number of continuing education units (CEUs). Please consult the individual state occupational therapy licensure board requirements.