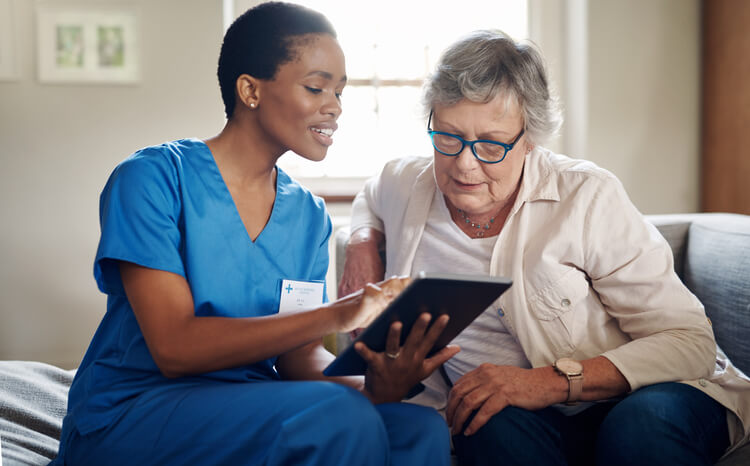 Dispelling 5 Myths About Home Healthcare Jobs
PT gets to the truth about travel therapy jobs in home health.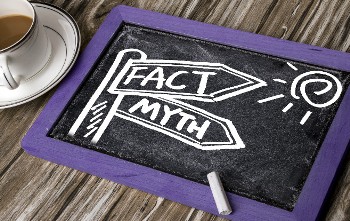 By Melissa Wirkus Hagstrom, contributor
Although home health therapists and other clinicians enjoy great work/life balance, autonomy, and many other benefits, their working environment is often shrouded in mystery and misconceptions.
David Martin, DPT, a traveling physical therapist who has been working in home healthcare with Med Travelers for four years, looks at the most common myths surrounding these types of jobs and gets down to the truth of the matter.
FIND <home healthcare jobs> and other allied opportunities.
Myth #1: Working in home health is unsafe
Perhaps the most widespread misconception surrounding a career in home health is the safety issue, Martin said. Many clinicians believe that working travel therapy jobs in private homes is dangerous, which couldn't be further from the truth.
"You know, you are going into someone's home or apartment, and I think a lot of people are concerned about their personal safety and being out on their own in different parts of the country…or maybe it's a concern about cleanliness or the location of the house," he said. "Yes, unusual situations can come up, but 98 percent of the time, my patients are in normal living conditions that all of us would agree are safe."
In fact, one of the benefits of working home healthcare jobs is that staffing agencies and contracted facilities serve as advocates for their home health therapists. They would have strict policies to handle any situations if a therapist were to feel uncomfortable during a patient visit.
Myth #2: The patient load is hard to handle & you spend a lot of time on the road
Definitely not true, says Martin. When working as a home health therapist, he typically sees between 5 to 7 patients per day and is usually done by 2 or 3 p.m.
"The caseload is manageable. In many other settings, like skilled nursing or certainly outpatient, you are seeing up to 14 patients in a day, or even more in some jam-packed clinics. Home health actually offers fewer patient contacts and more manageable caseloads where you can accomplish more and feel like you are contributing a little bit more to the patient's overall plan of wellness and care."
RELATED: <There's No Place Like Home Health for Allied Travelers>
Myth #3: You'll be buried in paperwork
Although the Medicare-mandated OASIS (the Outcome and Assessment Information Set) data set for use in home health agencies do add another detailed layer of documentation, Martin explained that it only needs to be completed a few times during the patient care process.
"In my mind, it's not super hard or complicated; it's just new. If you made it through nursing school, OT school, SLP coursework, or PT school, you're going to be fine. It's just learning a new documentation requirement, and it's not a big issue."
Myth #4: You get paid less in-home health jobs
There's not a myth that's more easily debunked than this one! Martin said to look on the job listings page on the Med Travelers website to see that home health jobs pay among the highest out there.
"The reality is that home health is a hugely expanding area of clinical practice right now," he said. "There's a great need for therapists, especially travelers, and in my experience--especially the traveling pay--it pays much better than other areas."
Myth #5: You can get lonely working in home health
Martin admits that this may or may not be true, depending on a clinician's personality, but there are many solutions to combatting the occasional bout of loneliness. Some homebound patients are ready and eager to talk, and therapists may form bonds with their mutually beneficial patients. But other working relationships may take a more proactive approach.
"If you are at a skilled nursing facility or hospital, you have clinicians and colleagues who are right there, and you can hang out and have lunch with and bounce ideas off. But in-home healthcare is more challenging. I will still occasionally do a co-treatment with occupational therapy, for instance. If there's a really complicated patient, the OT and PT will do a visit together."
Besides working with other therapists, Martin interacts with others by starting or ending his day in the office. That way, he can get his documentation done and enjoy the presence of his co-workers with a little water-cooler talk.
The truth about home health jobs? Martin views this work as a privilege and an honor.
"Being able to work directly in a patient's home is extremely rewarding. To me, it allows me to really practice my skills as a clinician, be creative and think outside the box."
© 2016. AMN Healthcare, Inc. All Rights Reserved.