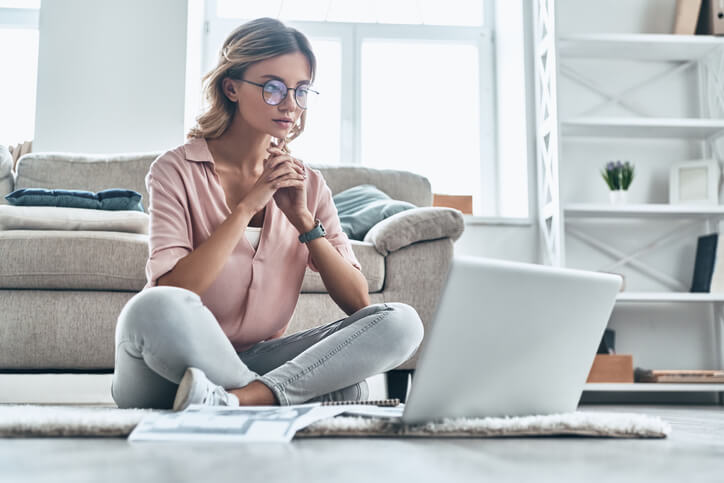 Could Health Coaching Help You Be a Better Therapist?
OTs and PTs can add "health coach" to their list of skills
By Jennifer Larson, contributor
You went to school to become an occupational therapist, physical therapist, or perhaps an OT or PT assistant. You like what you do, and you enjoy working with patients. What if you could do an even better job by gaining a few new skills?
Consider becoming a health coach.
As a therapist or therapy assistant, you are already helping people recover from an illness, injury, setback, or other limitations. Health coaches help people by forming collaborative partnerships with their patients;
together, they work to set goals and outline a path forward to enable that person to make positive lifestyle changes. By combining occupational or physical therapy with health coaching, you can help a patient reach the goals that are most appropriate for them.
Treat patients like partners.
That mental picture of a sports coach yelling at their players from the sidelines is a completely different kind of coaching. Health coaching emphasizes the relationship between the coach and the patient.
"We have such a habit of telling people what they need to do that we don't listen to the patients," says Melinda Huffman, MSN, BSN, co-founder of the National Society of Health Coaches.
In the past, most healthcare professionals were trained to act as the expert who imparted knowledge to the patient. But today, the relationship between provider and patient should be more of a partnership, explains Huffman. And that entails getting the patient to be much more engaged in the relationship in determining the course of their treatment.
Health coaches talk less, listen more.
Ideally, the patient and the provider should have a 50-50 relationship, says Huffman. The patient gets to talk for 50 percent of the time, and the provider should be listening--really listening, too, so that they can put together a treatment plan that reflects the goals and input of the patient. That will significantly increase the chances of patient compliance and satisfaction.
For example, you might be tempted to assign a series of exercises for a patient to do at home. But how much do you know about the person's motivation to do those particular exercises? Do you know if they have the necessary physical space at home? What does the patient really want to accomplish?
If you had training as a health coach, you could use motivational interviewing skills to get patients talking about their lives--their feelings about their health situation, their fears, their families, their living situations, their personal beliefs, etc.--to get a better sense of who that person is. Then, together, you could determine which strategies will help the therapy patient achieve long-term success.
Pursue the necessary education
If you are interested in learning more about health coaching, there are several educational options to consider. First, decide whether you want to learn some coaching skills or if you want to pursue certification.
If you want to become certified, there are multiple programs to consider. For example, the National Society of Health Coaches offers a certification program to healthcare professionals who want to add "health coach" to their résumés. And the American Council on Exercise launched its own health coach certification program, which is accredited by the National Commission for Certifying Agencies (NCCA), in 2012.
A number of schools and universities also offer programs for aspiring health coaches. For instance, you could earn a certificate in health coaching through Georgetown University's School of Continuing Studies or enroll in the six-month health coaching certification program offered through the Vanderbilt School of Nursing and The Osher Center for Integrative Medicine at Vanderbilt. The latter program requires that students have a degree and a license in a healthcare field like physical or occupational therapy, counseling, or nursing.
Huffman suggests checking what programs exist in your community or contacting the National Association of Health Coaches for assistance. She cautions that it's important to select an evidence-based program.
---
Seeking new skills and experience in your therapy career? Med Travelers has jobs with top healthcare facilities around the country. <Find your ideal job >or apply today!
© 2016. AMN Healthcare, Inc. All Rights Reserved.