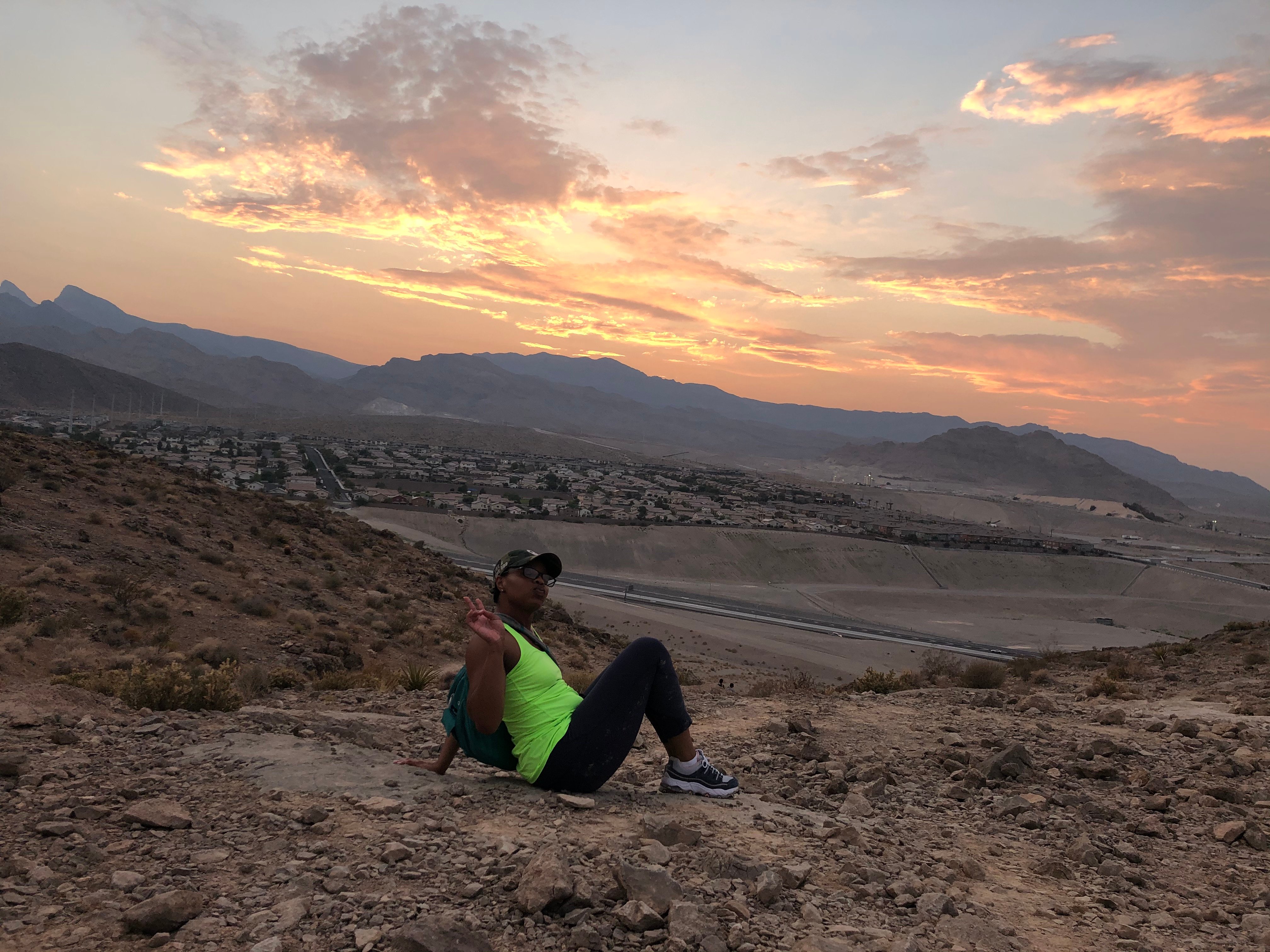 Clinical Fellow Spotlight: Jazmine Griswold
Calling all aspiring Clinical Fellows! Your SLP career lies directly ahead of you, so you might be wondering exactly what is in store. What better way to find out than to hear about the CF experience from someone completing theirs right now? In between her school shifts, we were able to catch up with Med Travelers CF, Jazmine Griswold, to discuss how her CF year has been going. Here's what she had to say:
Where did you graduate from, and where are you from originally?
I am originally from Little Rock, Arkansas, and graduated from the University of Houston.
How did you hear about Med Trav CF Program?
I heard about Advanced Travel Therapy which is now Med Travelers, when attending a career fair that my Communication Sciences and Disorders program holds every year for 2nd-year COMD graduate students at the University of Houston. It turned out to be the only job that sold me after going through so many jobs at the fair.
What enticed you about working as a CF with Med Travelers?
I wasn't positive if I wanted to permanently remain in Houston, TX, especially since it wasn't my home. I also knew that I didn't want to go back home to work, so the job location was up in the air for me. I didn't really know where to start applying besides Indeed, Zip Recruiter, and other sites as far as out-of-state jobs. I also didn't want to move to another place and have a job that I didn't like or have support at, so I was clueless PLUS COVID was beginning to rise, and jobs were becoming scarce to apply for.
After talking with Elle at the job fair in February 2020, I was sold on all the benefits: not settling at one job location, ability to switch between medical setting and school setting, license reimbursements, pay every week, mentors, recruiter, no job searching, taxes, etc., all the things that I was so nervous about while being a recent graduate and having my first big girl job. The constant support I would receive: my first recruiter checked on me VERY OFTEN to make sure I was okay if I needed anything regarding my living situation and advice on things that would benefit me as a professional.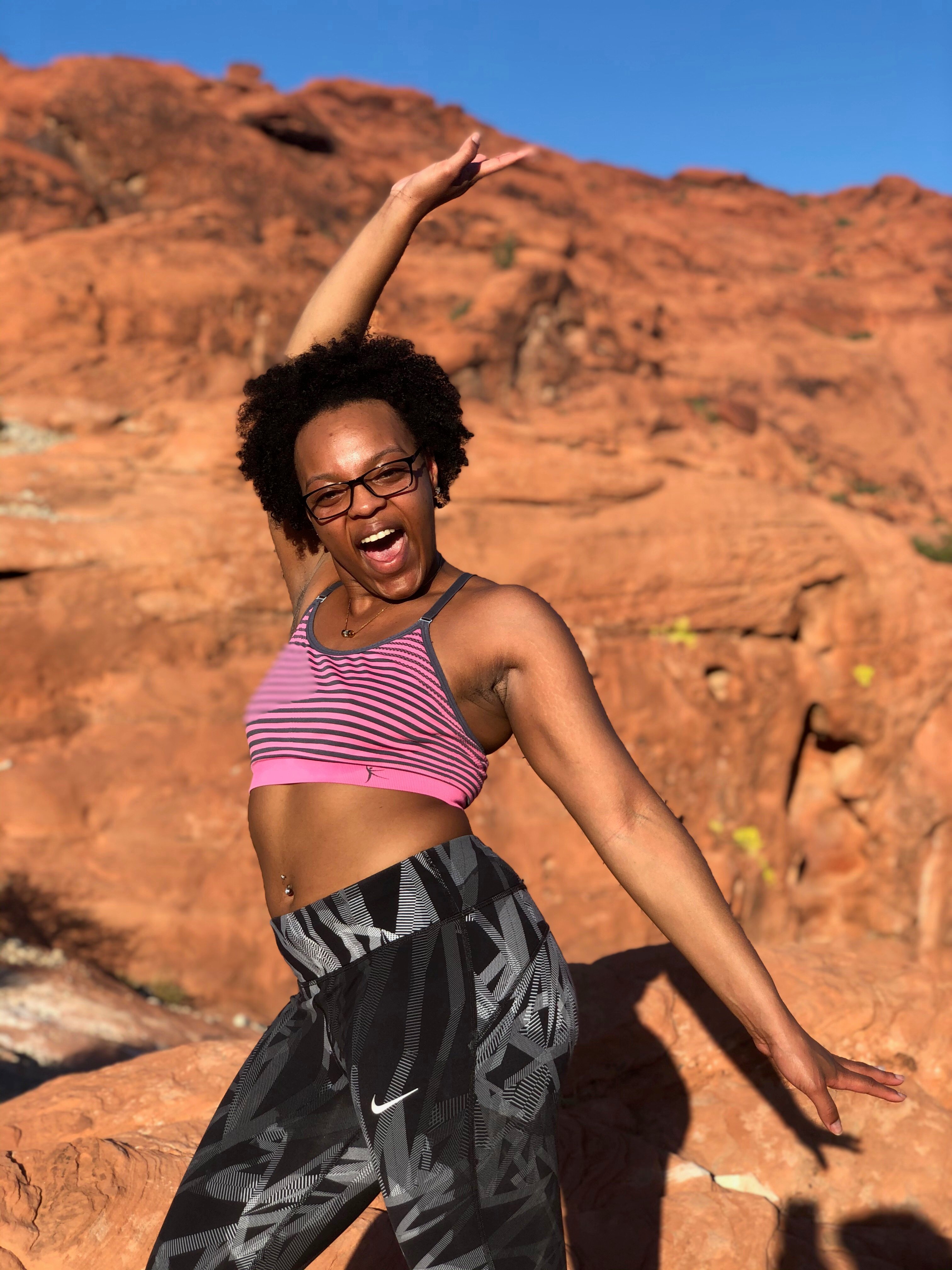 What made you choose to work in a school?
For the CF program, schools were the only option to obtain the CF "year" requirements smoothly. I never wanted to work in the school setting. After my acute care experience during my fall externship, I figured that was the setting I wanted for sure! After being a school CF-SLP, I've definitely noticed its perks. My workday is from 7 am-2:45 pm, M-F, which gives me time to chill and relax, work on other professional things that I enjoy outside of being an SLP, explore the city and restaurants if I want (I'm an introvert, so this happens whenever I'm up to it) and weekends off!
Working in the school has definitely shown me how much collaboration matters in our field, as well as not just seeing the kids in the speech room or only seeing how their progress is going with only you, but in the classroom, lunch, recess, home, with teachers, friends, parents, etc.
Summers off - Awesome! But I'm sure I would want to work in the summer to maintain and grow my skill set, whether working during the Extended School Year period or a medical placement. So overall, I'd say I love the balance of work and life when being a school SLP as I can dabble into other settings when not being a school SLP.
What is your current work situation?
So, since August, I've been 100% virtual. Starting in March, I will be at the elementary physically for 2 days out of the week. AND THEN, starting in April, I may or may not be going to the school physically for 5 days a week. It all depends on my students and if their parents are choosing to continue virtually, in person, or a mixture of both. SO, can you imagine how many times my schedule has and will change LOL?! But it's a learning process that has definitely been a huge adjustment, especially since grad school doesn't prepare you so much to be a teletherapist. Luckily, I have only one school on my caseload.
The Speech department for my district always keeps us updated on changes whenever they receive them. They also provide mentors, materials, and communication amongst the other 200+ SLPs in the district! Everyone is open to helping with whatever you may need, whether that be, for example, you may not have a manual at your disposal to obtain standard scores. If you shoot an email to the entire group, someone will for sure get you the scores or materials that you need to the point where you have to send an email to let everyone you have it already. Within the district for special education and the speech department, there is lots of paperwork that you more than likely will not remember how to fill out, so the handbooks, binders, flash drives, and google drives are super helpful, as well as just simply asking your mentor for clarification on things.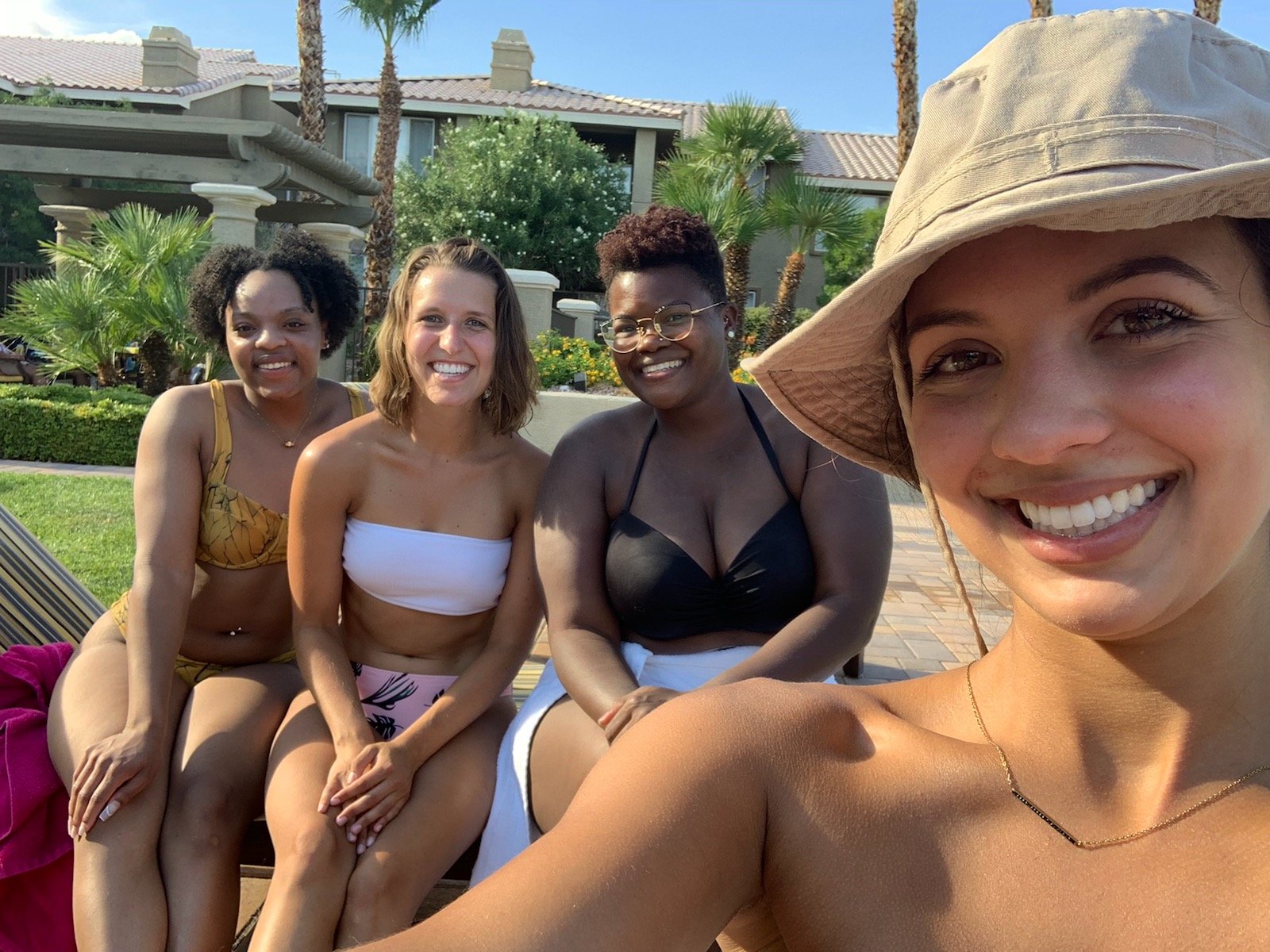 Have you been able to meet any other CFs?
So, I love my 4 CF coworkers that are also here in Las Vegas. We often talk, whether work-related or to hang out, because we often want to have much-needed breaks to enjoy each other. We go out to eat, hike, relaxing at each other's houses, and to the Las Vegas Strip. I'm pretty sure we will do some other things before the year is done; it has just been really hectic with the reopening of schools. We definitely support each other when it comes to working. We have a group text, so if one of us has a question, needs clarification about work or therapy, or wants to tell jokes or hang out, we reach out to each other.
How do you like living in Las Vegas?
With COVID going on, I try to stay safe as much as possible. Like I mentioned before, I'm definitely an introvert, so I love my space/home. Being here in Vegas, I went hiking for the first time at two separate places. So far, I've gone to Lone Mountain and Red Rock Canyon. Hopefully, I can do more exploring especially since I plan on being here for another school year. I've ridden the rides at the top of the Stratosphere! Definitely an experience. I want to go to some of the resorts in town just for a nice spa day as well as skydiving. Oh, and a helicopter ride!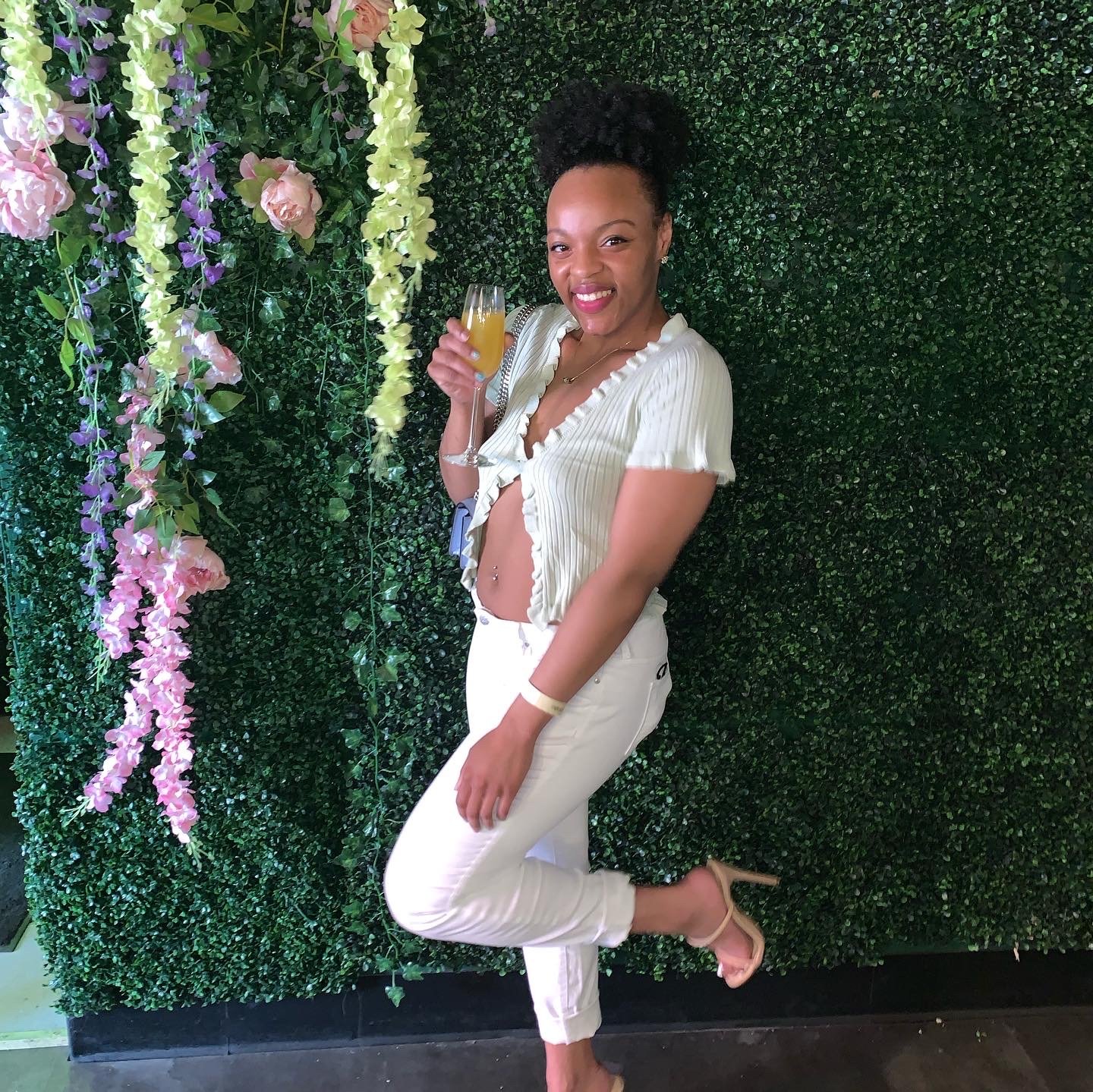 What is your housing situation?
I found my own apartment. My coordinator gave me recommendations on what areas to look into that would be a reasonable distance from my school placement and safety. My apartment wasn't furnished. I used a moving company to bring my furniture from Houston to Vegas (not cheap!) I've enjoyed furnishing my apartment and putting my own adult taste into it instead of finding a furnished place, but that's just my preference. Housing tips for other CFs: if you can find a furnished apartment, AirBnB, etc., that is affordable and to your liking, then go for it. I'm picky, and I like what I like, and since I love my space, my home was not something I was willing to compromise on as far as pricing and the aesthetic. Please don't compromise your safety for the price of your housing situation, and make sure you do your research on the different parts of the city/town.
Hopefully, Jazmine sharing her story gave you a deeper perspective into the CF experience overall and what it looks like in a school setting—especially during uncertain times where virtual and hybrid learning are commonplace.
Are you interested in learning more about the Clinical Fellowship Program at Med Travelers? Visit our website to get the details and discover nationwide opportunities.