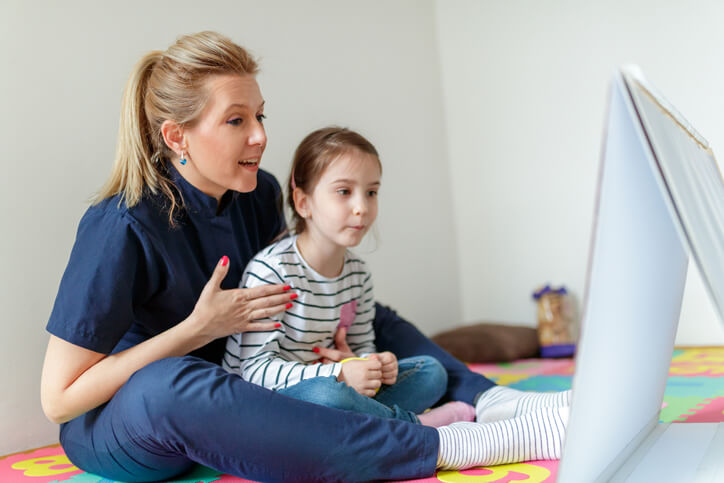 Steps To Become A Speech-Language Pathologist
Posted by Brent Nau
The role of the speech pathologist is to assess, diagnose, treat and prevent communication and swallowing disorders in patients.
1. Educational Requirements
Bachelor's Degree
A bachelor's degree in communication sciences and disorders or a related major with an emphasis in arts and science are commonly accepted to be admitted into a speech-language pathology master's program. Coursework in linguistics, phonetics, psychology, math and general science are typical classes one would take. The student should contact the school to ensure that the required prerequisites are achieved to be admitted into the master's degree program.
Master's/Doctoral Degree
A master's degree that is accredited by the Council on Academic Accreditation in Audiology and Speech-Language Pathology (CAA) is required for students pursuing a career within the speech pathology field. There are currently 265 CAA accredited programs in speech-language pathology in theUnited States. Those students looking to work in research, private practice, or as college professors will need to obtain a doctoral degree.
Supervised Clinical Experience
As part of the education requirements, the student will also have to complete 400 hours of supervised clinical experience. The supervised clinical experience will consist of 25 hours of clinical observation and 375 hours of direct client/patient contact. A minimum of 325 hours will need to be completed at the graduate level.
Clinical Fellowship Year
Once the student has completed all required academic coursework and supervised clinical work they will move into their Clinical Fellowship Year (CFY). The individual will need to complete 36 weeks of full-time (1260 hours) clinical practice. This can be achieved within 48 months, but the individual has to work no less than 5 hours per week.
Praxis Exam
In order to become certified in speech-language pathology, the individual must pass the Praxis exam. A passing score on the Praxis exam is a requirement for obtaining the ASHA Certificate of Clinical Competence in Speech-Language Pathology, a state license, and a state teaching certificate.
2. Certificate of Clinical Competence
A speech pathologist can become "certified" by obtaining the Certificate of Clinical Competence (CCC). While a CCC is not always required for state licensure it may be required for employment. The certification is denoted as CCC-SLP.
3. Teaching Certificate
Since almost forty-four percent of speech-language pathologists practice within a school setting, a state teaching certificate will be needed in most states for employment1. It is strongly recommended to consult with the particular state education board for a full list of requirements needed to teach.
4. License
The field of speech-language pathology is regulated in 48 states and in the District of Columbia, which requires a speech pathologist to be licensed. Each state has its own set of requirements and it is advisable to consult with the particular state licensure board for full licensing requirements. Find the full list of <speech-language pathology licensure boards>.
5. Find A Job
While a majority of therapists will apply to local school systems, a third-party speech therapy staffing agency like Advanced Medical can help job seekers find the latest employment opportunities. Therapists can also use Internet job search engines like Indeed or SimplyHired.
In addition to permanent positions, speech pathologists have the opportunity to take on travel employment opportunities. Travel speech pathology jobs tend to have better benefits and higher compensation than that of a permanent therapist. Travel therapists are obligated for thirteen-week assignments, guaranteed forty-hour work weeks, and are exposed to different client populations. Permanent therapists are often required to sign annual employment contracts to be eligible for relocation and sign-on bonuses.
6. CEUs
In order to renew your license and remain certified, you will be required to take a minimum number of continuing education units (CEUs). Please consult the individual state occupational therapy licensure board requirements.