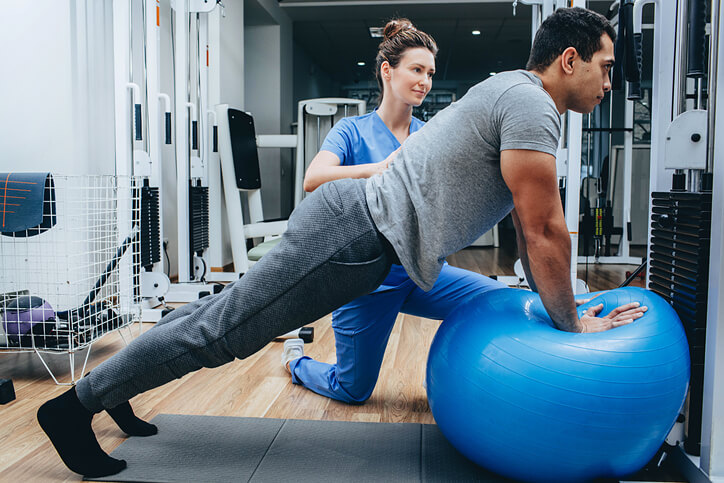 How To Become A Physical Therapist
Becoming a Physical Therapist involves obtaining an advanced degree from an accredited physical therapy program and passing the licensing requirements set by the individual state. The typical time frame to become a licensed Physical Therapist can take up to 7 years.
The mean annual wage of a Physical Therapist is $76,220 (Bureau of Labor Statistics, May 2009). The employment outlook for Physical Therapists in all settings will continue to be good. The expected growth in this field is projected to increase by 30% from 2008 to 2018.
Education Requirements
To become a licensed Physical Therapist, you will need to obtain a Doctor of Physical Therapy (DPT) degree from an accredited physical therapist program. There are currently 212 accredited physical therapist programs throughout the United States. The DPT degree is typically a three-year program. Once you have obtained your DPT degree, you will become eligible to sit for the PT license exam in all 50 states.
How to Apply for the PT License
Physical Therapists are licensed in every state, including the District of Columbia, Puerto Rico, and the Virgin Islands. Since each state has its own regulatory board, licensing requirements for PTs can vary by state. Typically each licensure board will use the National Physical Therapy Licensure Examination (NPTE) as one factor in the licensing or certification of physical therapists.
National Physical Therapy Licensure Examination
The NPTE is a computer-based exam that assesses basic comprehension for physical therapists seeking their initial license. The cost for the NPTE is $370, and the particular state licensing authority may levy additional fees.
First, you will need to contact the state regulatory board to obtain the licensing application. You then can register for the NPTE on The Federation of State Board of Physical Therapy. Your state regulatory board will notify you concerning your approval of eligibility. Once FSBT is notified, you will receive an "Authorization to Test" letter with information on scheduling an examination appointment. It is important to note that you do not have to take the examination within the state you seek a Physical Therapist license. There are over 300 testing centers across the United States. The test contains 250 questions and is broken out into five "mini exams." Your final test score is based on 200 questions. Once the exam is completed, the FSBPT will transmit your score to the licensing authority to finalize your application.
For more information regarding state-specific physical therapy licensing requirements, please visit our resource list of Physical Therapy Licensure Boards.