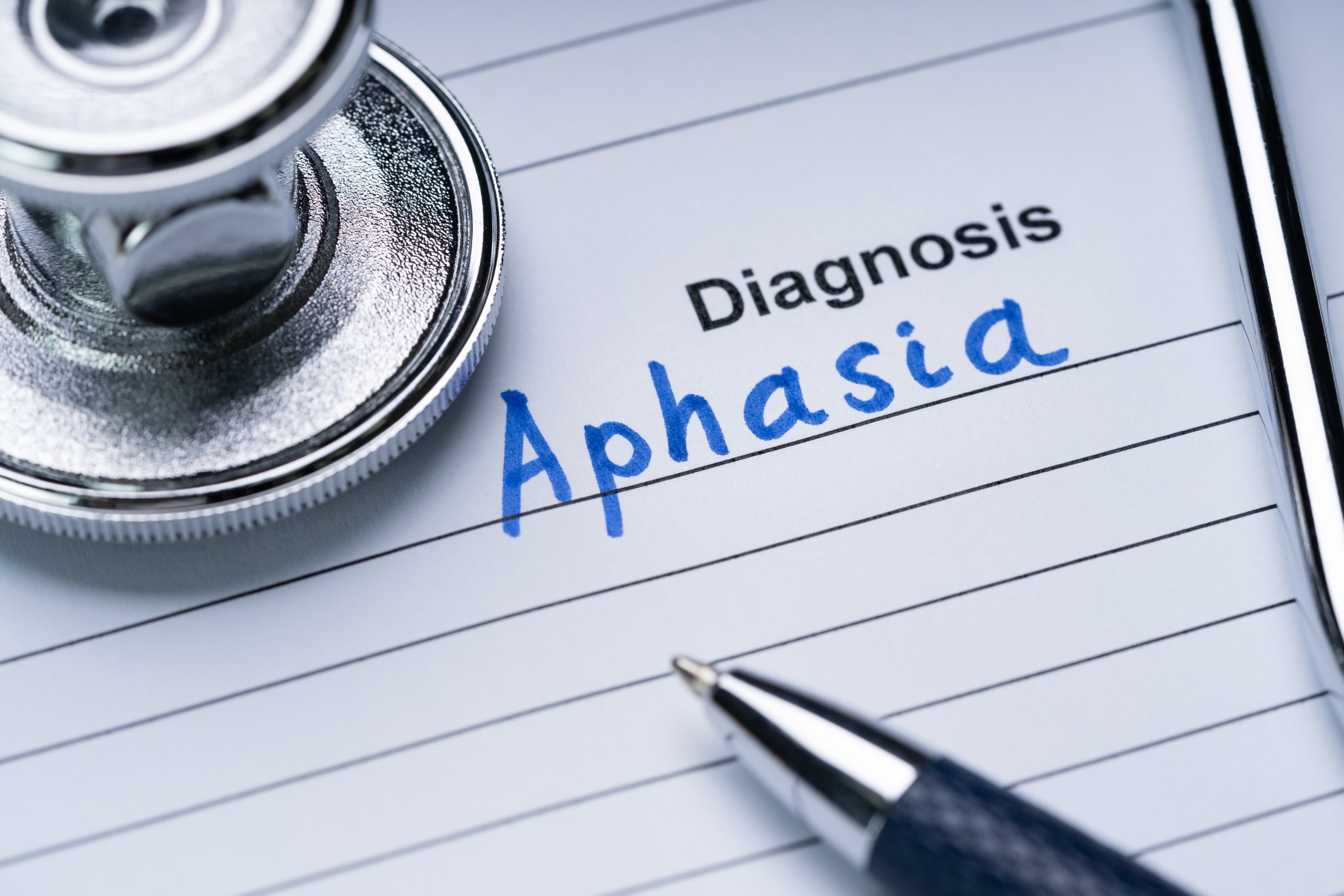 Aphasia: When It Occurs and How Occupational and Speech Therapists Can Help
Aphasia is a disorder that affects a person's ability to communicate with others, and it's often caused by brain injury or damage to parts of the patient's brain where linguistic ability is processed. It affects the way a person uses words and the way words are understood by the affected person, but occupational and speech therapy can make a big difference for some patients.
Different Types of Aphasia
1. Non-fluent, expressive:
Expressive aphasia is characterized by a patient who knows what they want to say but is unable to verbalize or write the words.
2. Fluent, Receptive:
A patient with receptive aphasia can hear or read words but can't understand what the words mean.
3. Anomic:
Patients with anomic aphasia have difficulty finding the right written or spoken words to communicate thoughts.
4. Global:
Global aphasia leaves a patient unable to speak, read, write or comprehend words and often develops immediately following a stroke.
5. Primary Progressive:
Patients with primary progressive aphasia experience a gradual loss of ability to communicate, and there is no known treatment.
How Occupational Therapy Can Help With Aphasia
Because a patient's ability to communicate is impaired with aphasia, occupational therapists may have to find other ways to connect with and understand a patient.
Tools to use include pictures and picture books and drawing boards.
Focus on the patient's ability to understand and communicate.
Watch body language, including the patient's eye movement and hand gestures and signs of frustration.
Letting other staff members and the patient's family know which forms of communication are most effective helps the patient get through this challenging phase.
How Speech Therapists Can Help Aphasia Patients
When a patient isn't able to speak, it's stressful for the patient, the patient's family members and for caregivers. A speech therapist is likely to combine impairment-based therapy techniques with communication-based techniques when working with aphasia patients.
Tactics like homework and computer programs may be incorporated.
Develop therapies based on communication -based therapy techniques..
Tailor therapy to accommodate the patient's wishes and to support the efforts of caregivers.