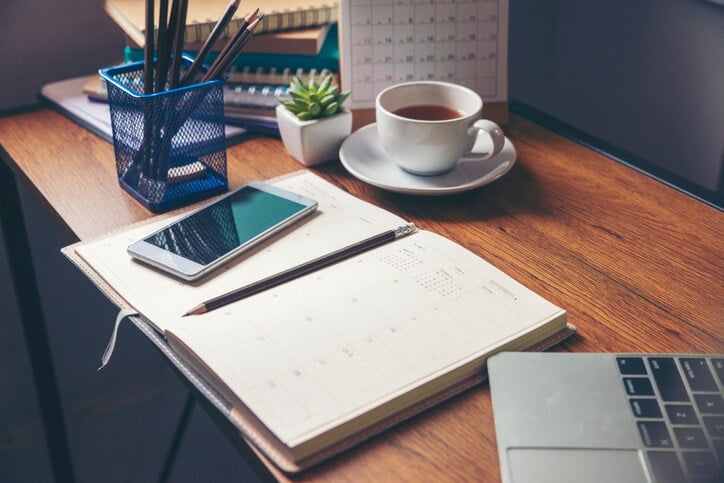 12 Steps to a Great Allied Travel Job Interview
How to ace your phone interview--and get your dream allied health job!

You've become fast friends with your recruiter, discussed your goals for your allied travel jobs, and agreed to have your traveler packet submitted to some prime, open positions. Now you hear that a manager would like to interview you over the phone. Yikes!
No need to panic--even if you're not used to phoning interviews. In many ways, they are just like other interviews: the better you prepare, the better your chances for securing the position.
The experts at Med Travelers offer the following tips to guide new and veteran allied health professionals through the interview process, from start to finish.


Preparing for your phone interview
1. Do your homework. Get information from your recruiter, including details of the facility and this particular travel job. Ask whether mentorship is available if you're interested (this is especially valuable for new grads). You should also research the facility by checking their website.
2. Make a "brag list." Prepare a list of accomplishments for each of your former positions before starting the call. Even new graduates can find things in their education and clinical training to point out. Know the specifics that you want to highlight during the call.
3. Practice answering typical interview questions, keeping responses brief and to the point. Get comfortable weaving in those accomplishments you want to highlight.
Here are just a few questions you might be asked:
a. "Tell me a little about yourself."
b. "Describe your last assignment or job."
c. "What's your experience with this [insert specific] equipment or procedure?"
d. "What do you enjoy most about your allied health discipline/specialty?"
e. "How would others describe your skills as a team player?"
f. "How do you handle problem patients and/or families?"
g. "How do you give a treatment that you have never administered before?"
4. Prepare a few questions based on the position's responsibilities, goals, and expectations of the facility and department manager, if you know them, as well as your skills and specialties.
5. Ditch the distractions. Ensure the environment at your home or office is clear of other people and extraneous noise, such as radios, TVs, pets, etc.
6. Be on time and be ready. In fact, be ready early. Hiring managers view timeliness and focus as key indicators of job performance. Have your résumé, skills list, and the employer's job description in front of you for quick reference.
During the call
7. Be enthusiastic! The first 15 seconds of the call are crucial, and reflecting interest in your voice is a key part of making the right impression on a potential employer. Answer the phone in a friendly, professional manner, and continue to speak clearly and distinctly.
8. Establish a personal connection. Ask about the caller's experience with the facility; mention something you know about it, if possible. Let them direct the agenda and pace of the interview, but be ready to ask questions or expand on pertinent points.
9. Ask for an overview of the position. Once you are comfortable, ask the interviewer about an allied traveler's specific goals and expectations in this position. If they offer mentorship, be sure to ask how that will work during your assignment.
10. Refer to your résumé, "brag list," skills checklists, etc. Don't forget to call out things on your résumé or CV, since the interviewer may not have read over every word--and weave in those accomplishments wherever you can. Anything that shows you can solve problems, support patient satisfaction, or work well with a team is sure to score points.
Closing the call
11. Thank the interviewer for their time, and if you are interested in the job, make sure to say so!
12. Confirm key information and ask about the next step in the process.
After the interview has been completed, call your recruiter to discuss it. Some offers for allied travel jobs could happen on the same day as your phone interview.
If you are offered the job, your Med Travelers recruiter can help go over the contract specifics before you accept; confirm your start date and what needs to be done between now and then; discuss whether you prefer the free, company-arranged housing or a housing stipend; review your benefits and payment schedule, and coordinate other aspects of your placement and relocation.
GOT THE JOB? Read The Ultimate Packing Guide for Healthcare Travelers to get on your way!
STILL, LOOKING? Find top <allied travel jobs> across the country with Med Travelers.