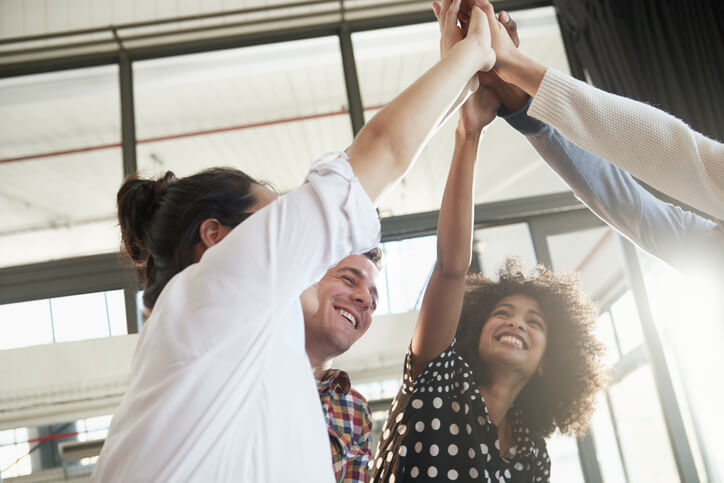 Wrapping Up OT Month: Living Life to The Fullest
The profession of occupational therapy has come a long way since its official designation in 1920. With advances in mental health treatments, child development strategies, productive aging, and a greater link between overall wellness in rehabilitation, occupational therapy has expanded its influence and scope into all areas of our lives. Occupational therapy revolves around the patient by placing a high degree of importance on their personal goals. This focus results in teaching skills and interventions geared towards the daily activities most meaningful for the patient to "live life to the fullest".
Living Life to the Fullest happens to be the motto for AOTA. Since April is officially designated OT Month, we wanted to ask some of our best occupational therapists what that phrase means to them. In my numerous interactions with occupational therapists, I see a compelling combination of kindness, exuberance, and adventurous spirit that displays a passionate dedication to this profession that centers so intensely on human interaction. OT month celebrations started in 1980 and coincided with the national convention this year took place in Baltimore, MD. The AOTA website has a whole section filled with tips for OT month that can be easily incorporated throughout the year, with advice on using social media, doing public service, and even information on how to issue a proclamation. With OT month at its home stretch, let's take a look at how some of our therapists view: Living Life to the Fullest..
"Living life with no limitations."
Aliza K., New Grad Mentor
"To develop the skills needed to pursue and conquer your personal goals."
Jordan G
"Living life to the fullest means taking advantage of all life has to give you, and to be able to participate in all the meaningful activities is a key factor in this. As an occupational therapist, my job is to collaborate with and assist my clients in reaching their maximum functional potential. Empowering them to participate in all meaningful activities increases an individual's sense of self-worth and independence. Helping someone to overcome a deficit and realize their life still has so much to offer is one of the most rewarding aspects of my job."
Bryanne C. and Codey L., Travel Pair
As OT month wraps up, we hope that it serves as an inspiration to continue the year bringing awareness to this vital profession and all those who make it their life's work to help others. Finally, new grad OT Shannon Hess, who is on her second assignment with Advanced Medical, had this to say:
Living life to the fullest means when pride says,
"it's impossible."
when experience says,
"it's risky."
and when reason says,
"it's pointless."
you instead listen to your heart that whispers,
"give it a try."
How did you celebrate OT month? Leave us a comment below!