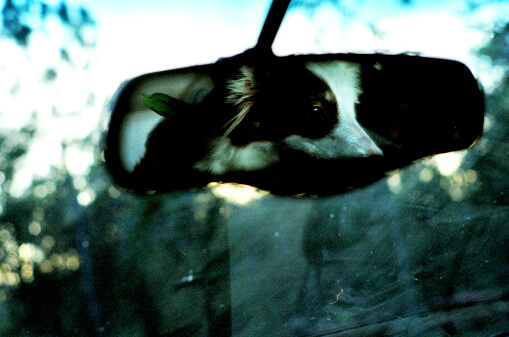 Traveling With Your Dog to Your Allied Health Jobs
Make Traveling with Your Dog a Safe and Easy Part of all Your Allied Health Jobs
By Christina Scannapiego
As a travel allied health professional, traveling with your dog is the only way to go. After all, one of the benefits of taking temporary allied health jobs is the ability to bring your best friend—AKA your pet—along with you. No matter what new and unfamiliar city is on your horizon, someone will be there, waiting for you to get home at the end of a long shift. We don't feel lonely when our four-legged companions are around; we feel safe, secure and constantly entertained.
But moving to a new home in a new locale can be an unsettling and downright stressful event for a dog. So while our closest companions are busy providing us with all that unconditional love, our job is to return the favor and keep them comfortable, happy and—above all else—healthy. Here are some tips to live by when traveling with your dog to every travel assignment you accept.
Vet's orders
Make sure Fido is up to date on his check-up and vaccinations, and you have his medical records handy. Ask your current vet for a good referral in your new city or town and touch base with your referred vet when you arrive. Familiarize yourself with the location and route to your new, temporary vet's office in order to be prepared for any emergencies.
There's something to be said for the same ol' same ol'
Dogs are creatures of habit. They like to know exactly what they're supposed to be doing and when they should be doing it. When they lose that kind of structure, they often misbehave, act out and display signs of anxiety. Make sure to bring familiar belongings from home for your dog, like bedding, a food bowl or toys. Keep to his routine as much as possible – especially at first. Meals at the same time, walks at the same time, quality playtime at the same time. If your new shifts won't allow for it, hire a dependable dog walker.
Find a good dog walker
You'll want to find a licensed, bonded professional to play the surrogate you to your four-legged buddy. Do an internet search or ask at your new local pet store or veterinary office. Interview a few professional dog walkers and ask them for referrals from current or previous clients before choosing one. You'll do a meet and greet before the dog walking officially starts.
Spend lots of quality time together
Princess needs to be reassured that you guys are still a family unit. It might be tempting to start exploring a new social life right away, but try to eat your meals at home at first (or take her to dog-friendly restaurants with outside eating areas). When you're ready to explore your new surroundings, make it an outing for both of you. Find nearby hikes, dog parks or go on a long walk downtown.
Drive to your destination
Flying with your dog can be very dangerous if she's larger than airline standards for carrying her in the cabin. Airlines usually have size limits for dogs to fit comfortably in a carrier that fits under the seat in front of you and when you have to store your beloved in a carrier—just as airlines sometimes "lose" or misplace luggage—the same can happen to your best friend. Temperatures can also become very cold or very hot if there are problems regulating down below, poor ventilation can be an issue and, like other pieces of cargo, they may not always be handled well.&
But if she isn't used to the car—and some pets just straight up hate it—you'll want to familiarize her with a series of short rides or consider some very mild medication for the ride (always consult with your vet!). Sometimes a roomy traveling crate or car carrier can provide some security for your pet on the road.
So along with the usual love and affection, making sure to take a few extra steps and precautions when traveling with your dog will ensure that your cherished canine counterpart adjusts to every one of your allied health jobs away from home.