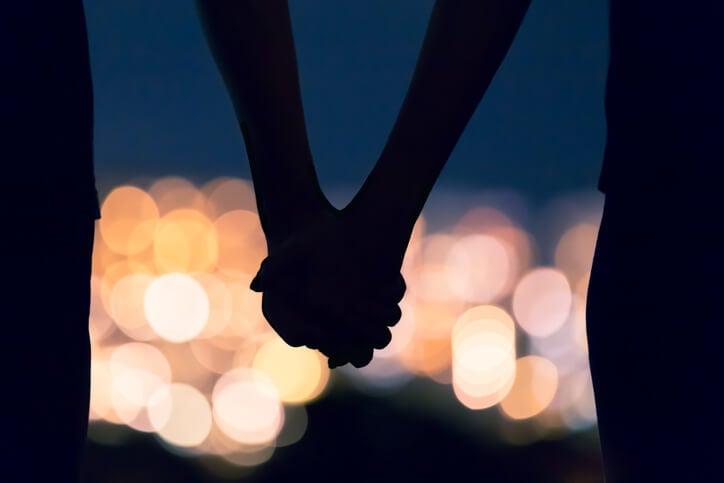 Whitney Eakin and Jared Casazza: Physical Therapists, Travelers and Ambassadors
Whitney Eakin and Jared Casazza: Physical Therapists, Travelers, and Ambassadors
By Jennifer Larson, a contributor
AMN ambassadors Whitney Eakin and Jared Casazza are always available to answer your questions about life as a traveling physical therapist—even when they're on the road themselves.
And they're often on the road! Later this year, Whitney and Jared will embark on a five-month journey that will take them from the glaciers in the Patagonia region of southern Argentina through most of South and Central America.
They'll visit bustling cities like Buenos Aires and Santiago, Chile, and the Salar de Uyuni salt flats in Bolivia, and the wonder of Macchu Picchu in Peru. They have a list of other places they're planning to visit, including Ecuador, Panama, and Belize.
This particular trip is just for fun, not for work. When they get back to the United States, they're planning to head back to work on a new travel assignment, but they'll choose the destination later on.
How did Whitney and Jared get to a point where they could live such a lifestyle? Keep reading.
Started With an RV
Jared knew he wanted to travel before he even graduated from physical therapy school. He convinced Whitney to consider the traveling PT lifestyle, too. (BONUS: You've got to visit their personal blog, fifthwheelPT.com, to learn about their exciting journeys across the country in a sweet fifth-wheel camper.)
Once they knew they wanted to travel after graduation, they started telling others about their plans. It was actually a patient's idea to buy an RV to live in while working on assignments. Jared loved the idea, but Whitney was a little skeptical. After mulling it over for a while, she eventually came around.
They both graduated from physical therapy school in 2015. Jared and Whitney saved all their extra cash from their first two travel PT assignments so that they could buy a 2009 Fifth Wheel camper. They lived and traveled full time in their new-to-them RV for three years, taking travel assignments up and down the East Coast.
But Jared and Whitney dreamed of traveling beyond the borders of the United States, too. Their salaries as travel PTs enabled them to keep socking away some cash, and before too long, they were ready to take their first big international leisure trip together. They began to plan to bookend travel assignments with leisure travel to places like Thailand, Morocco, and Europe. They started booking a couple of contracts per year, sandwiched in between big trips.
"We've had a really crazy life the last four or five years," says Jared.
And it was exactly what they'd hoped for.
Taking on the role of mentors
Along the way, they also launched their blog FifthWheelPT.com to chronicle their journeys. Then they launched another website, TravelTherapyMentor.com, and began to establish their online presence as traveling physical therapist experts.
Thanks to Jared's diligence and passion for addressing financial issues and other important concerns for traveling healthcare professionals, the website began to generate some income for them. They begin to develop a reputation as mentors who could provide crucial info for people interested in traveling. And they can continue to work on their website from anywhere in the world.
Whitney and Jared have also cultivated a robust presence on social media, and they host regular Facebook Live sessions during which they field questions and suggest answers. They host special events and meet-ups at physical therapy conferences, where they can connect with other PTs and recruiters. In fact, Whitney and Jared are teaming up with AMN to host a special meet-up/happy hour event during the American Physical Therapy Association's Combined Sections Meeting (CSM) conference in Denver on February 14.
"We get a lot more people reaching out now, and it's turned into kind of a big business for us," says Whitney.
Both Whitney and Jared say they love mentoring others and providing the kind of guidance they wish they'd had when they started their careers as traveling physical therapists.
"We get a lot of 'how do we do what you're doing because I want to do that' kinds of questions," says Whitney.
No more Fifth Wheel
Even if you can't meet Whitney and Jared in person, you can always catch them online. And although the Fifth Wheel website will live on, the Fifth Wheel RV will no longer be a part of Whitney and Jared's lives. With a growing interest in international travel, it just didn't make sense to keep paying for storage for the RV when they journeyed overseas.
"But it will always be part of our history," says Whitney.