Travel Social Worker Overcomes, Empowers Others
Odin H., LMSW, wanted to help people after learning firsthand what it was like to feel nobody cares about you or wants what's best for you.
Odin is a suicide survivor who decided to find a career that would let him empower people in difficult situations so that they could get through their day.
As an undergraduate in Maryland, where he was born and raised, Odin explored different majors. He thought social work was a profession where you mostly separated children from abusive families. But after taking a few courses, he changed his mind. And upon getting his bachelor's degree in social work, he knew he had found his calling.
In 2020, he finished accelerated grad school, got his LMSW, and took his first full-time social worker job at a hospital, mainly doing case management.
Becoming a Travel Social Worker
After about a year, Odin became disillusioned with his full-time job. He felt his voice wasn't being heard, so he decided to expand his career and look for another job.
Before he could send out his first resume, however, a colleague asked him if he had ever heard about travel jobs for social workers. Odin said he knew there were travel nurses but had no idea there were travel social workers. He was definitely interested, especially since he enjoyed visiting new places.
"Getting to see new places is one of the biggest benefits that I love about traveling," Odin said. "I enjoy going to new areas and meeting new people. I know that sounds cheesy, but that's something I just personally love doing.
"And wow, I can actually still work, earn an income, and see new places. That sounds like a win-win-win across the board."
He then did some research on allied health staffing companies that place travel social workers, and Med Travelers landed at the top of the list. So he filled out a short online form and soon found himself talking to recruiter Chris H.
"Chris has been super supportive along the way," said Odin. "He answers all my questions and has helped me work through the travel admin side. This is my first travel contract, and he was very patient, helping me go through all the lovely, fun things you have to do to start the contract, such as licensing."
Odin's first travel social work assignment is for a school district in Denver, Colorado.
"Because it was my first contract, I was thinking of starting local," Odin said. "However, every time we applied to somewhere local, someone else got the position. So, Chris and I regrouped."
Chris asked Odin to tell him more about himself.
"I told him a bit more about who I am as a person and what areas I will be comfortable in, and as we go into different topics, he pointed out different openings," said Odin. "We did the shotgun approach and applied to many places in Colorado. I had never been to Colorado before, and I thought this was the opportunity to go to a new place and see how I do. And it turns out, I'm fine."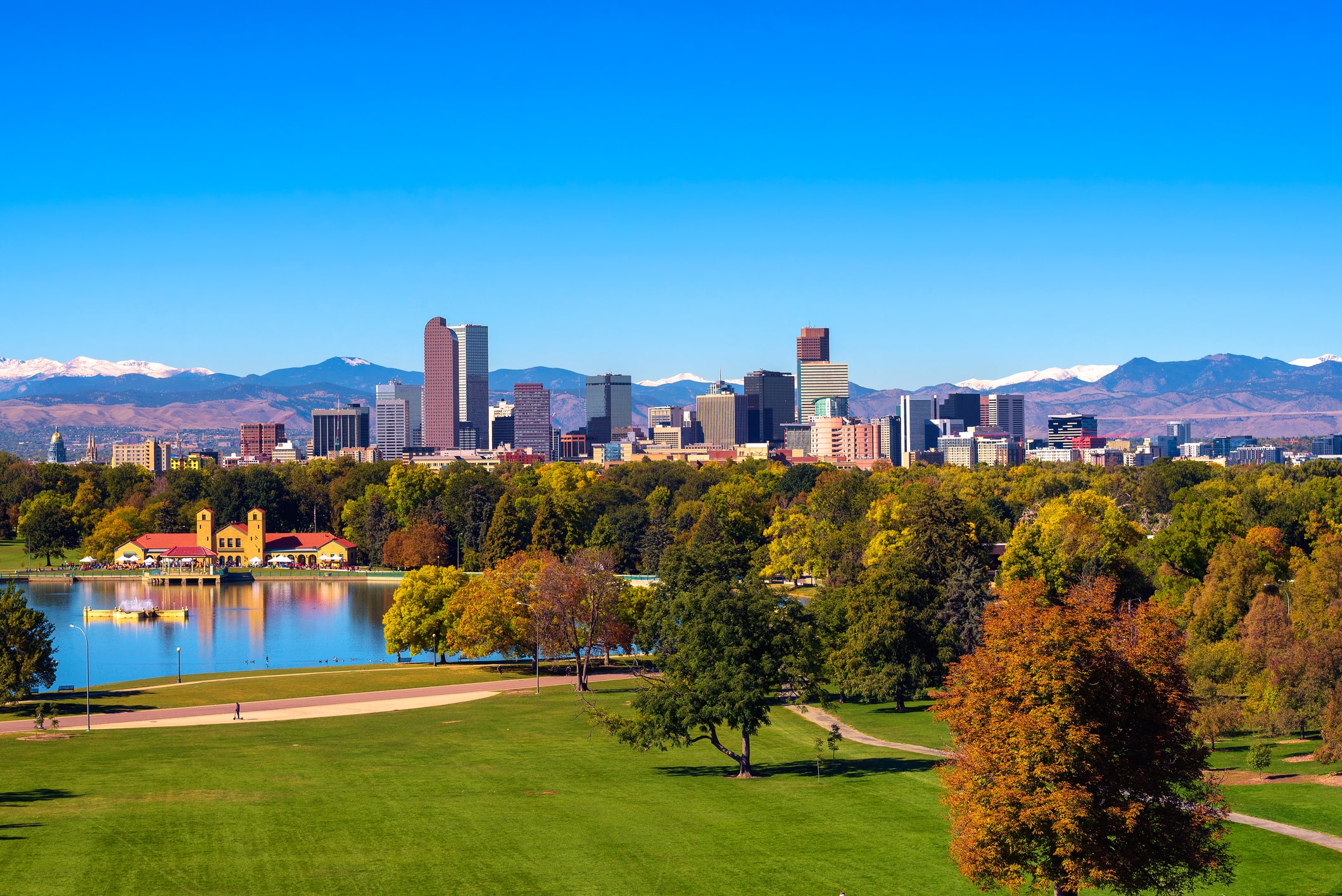 Off to His First Assignment
Odin drove to his travel assignment from Maryland, and found the road trip empowering and one of the "coolest" things he has ever done.
He has enjoyed living in Denver and exploring the surrounding area. His first weekend in Colorado, he headed to Red Rocks Park and Amphitheatre because he heard so much about this world-famous outside venue. He thought it was incredible and plans to attend a concert there in the near future.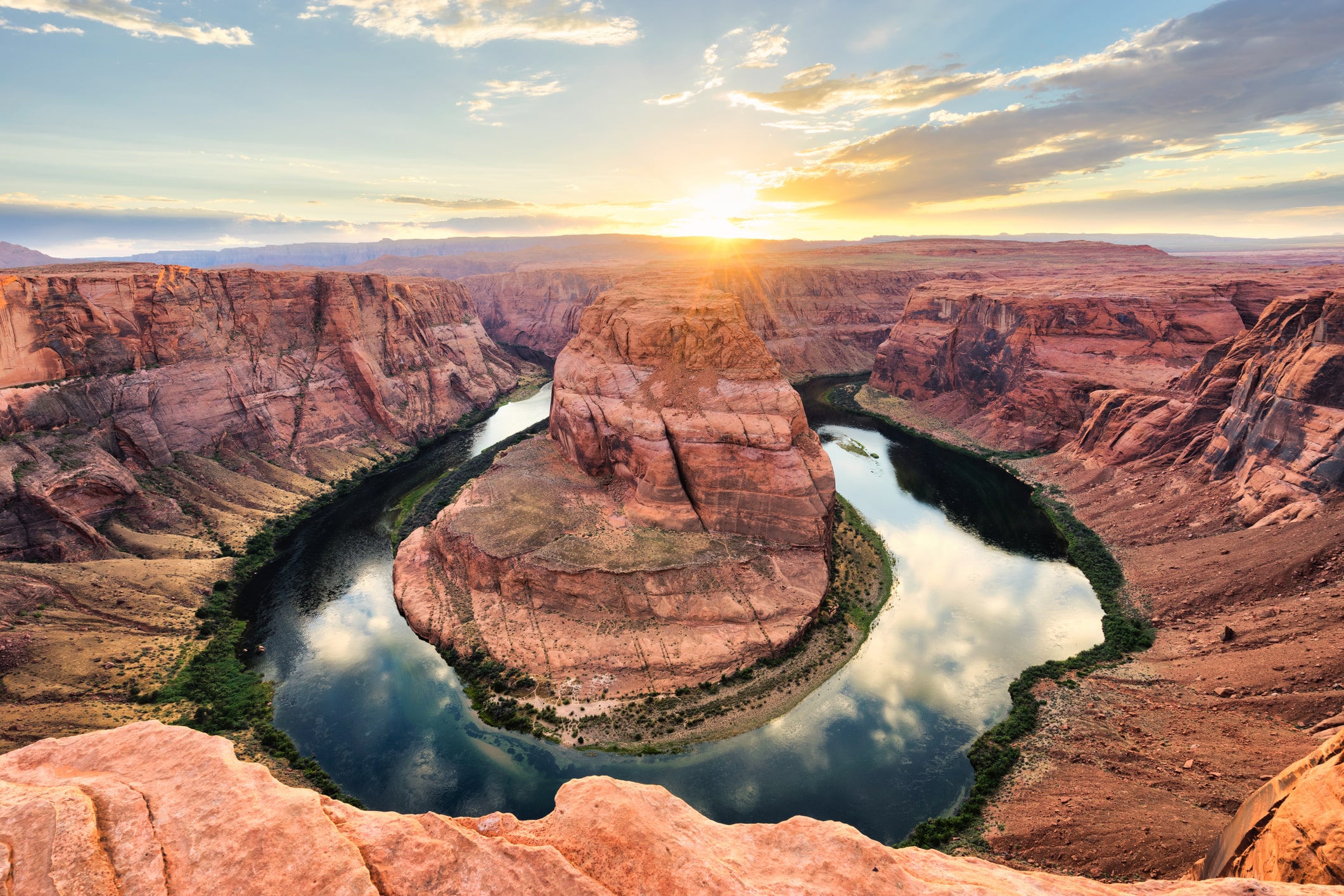 Odin is also enjoying the therapeutic aspect of his first travel social work assignment, working with middle schoolers, ages 11 to 14, who have emotional needs.
"Being a part of a team that appreciates me being here and has been supportive of me along the way has been super helpful," he said. "On day one, I was very vocal and sincere in telling my coworkers that this was my first time being in a school setting. And I got a warm introduction, and it's been a great fit."
"The kids I work with typically have emotional needs, so there's a lot of verbal outbursts," Odin said. "I see depression as well, typically during those transition periods of either coming into sixth grade or being in eighth grade and getting ready to go into high school."
While he enjoys the school setting, Odin is in the process of building his clinical hours so he can obtain his clinical license, perhaps in a year. He's open to new practice settings and is discovering that travelers have a unique opportunity to try different facets of social work in various parts of the country.
Advice for Social Workers Considering Travel Jobs
For social workers thinking of traveling, Odin suggested a coulple things:
Do your research
Join a facebook group
Do what you're comfotable with
Stay close to home if you have to
Ask questions
"And don't be afraid to call the recruiters. They're there to help you. Let them give you some advice and show you your situation on paper. Ask about the finances and taxes."
As for a travel bucket list, Odin said he's open to going just about anywhere and looks forward to working with Chris to see what's available after his current assignment ends in June. Wherever he goes, he'll be on a mission, using his survivor experience as motivation and travel assignments as a way to continue his journey to new places and experiences.
READY to start your allied travel adventure?