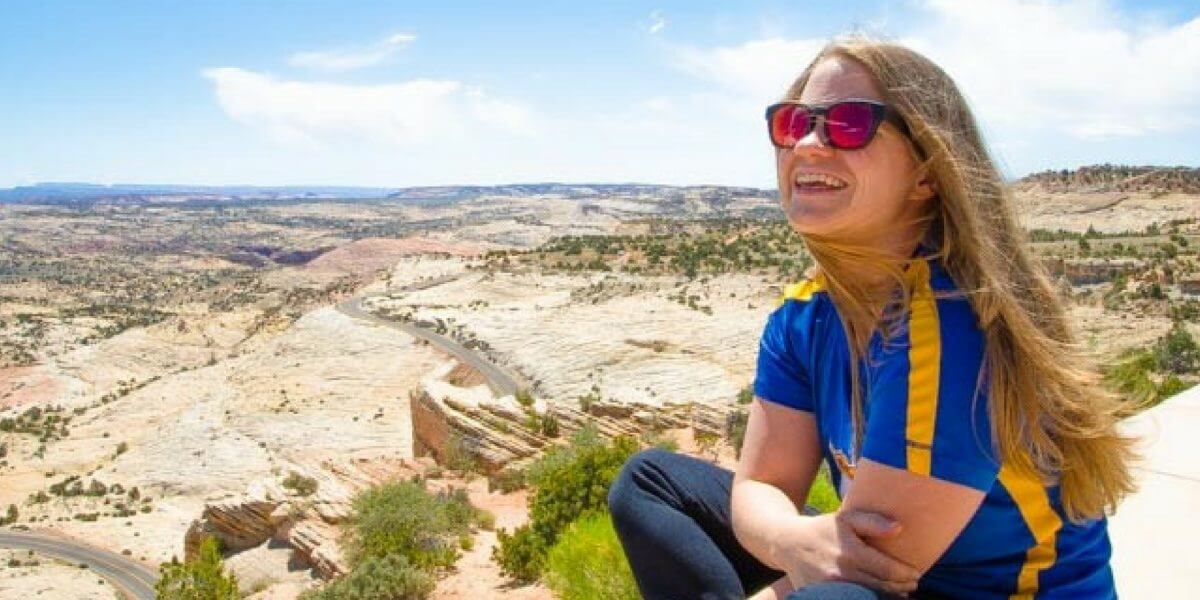 A Travel SLP's Dream Assignment | Working with One of the Nation's Top Swallowing Specialists
In April of 2017, Samantha Worrall, from Hawthorne, NJ, took a travel SLP assignment in St. George, Utah. She had been working with her Advanced Travel Therapy Recruiter, Bethany Fields, for a few months before taking the assignment. She had always dreamed of working in Utah or the West Coast. With the help of her recruiter, she applied for licenses in the Utah, Washington, and Oregon to prepare for her travel therapy career.
After looking for positions in all three states, Sam's dream job opened in St. George. The start date was 5 weeks out and although Bethany knew it would be difficult, they worked hard to get the position. Unfortunately, Sam had a family emergency come to pass that would push her ability to start a month beyond the facility's desired start date. However, the magic of travel therapy assignments came to life and the client made it clear that they actually didn't need anyone till April 1st and would need an SLP for 6-month maternity leave. This time frame worked perfectly for Sam. The stars aligned! She was able to prioritize her family and still get the job of her dreams!
Sam has been working at the Dixie Regional Medical Center with Jo Puntil-Sheltman, one of the leading swallowing specialists in the nation! Here's what she has to say about her first travel assignment.
What made you want to become an SLP?
I chose speech pathology by chance, on the advice of an advisor an undergrad. The time was coming to declare a major and I didn't have one. In hindsight though, I know more than ever that it was a perfect choice. I always knew I'd end up in a profession helping others but I didn't realize going into it how much I'd value the freedom of having a wide range of options in both setting and population.
What do you love most about being an SLP and traveler?
I love being an SLP, and specifically a traveler because no day is ever the same. The perspective gained from working with people who are fighting for the ability to eat, talk, or return home independently is invaluable. I get to help people every day and I learn just as much from my patients as they learn from me.
What has working with the nation's top swallowing specialist been like?
Jo is a wonderful person, teacher, and SLP. She and the other SLPs I work with within the acute care department have made patient care their absolute #1 priority. They all do so much for their patients every day that I'm not sure they even realize it is above and beyond the norm. They are all constantly striving to be better at what they do. I learn something new every single day I go to work.
Tell us about your Utah assignment.
I work at an acute care hospital in Southern Utah with adults. I see people who have suffered strokes, TBIs, head and neck cancer, and everything in-between. Because of the work of the other SLPs in my department, we are involved in every trauma patient that comes into the hospital. We also screen all cardiovascular patients pre and post-surgery, which directly resulted from research Jo did with regard to dysphagia after cardiac operations. I am lucky enough to work in a collaborative environment with some really great PTs, OTs, respiratory therapists, nurses, and physicians, all of whom are willing to work together for whatever is best for the patient.
What more do you hope to gain as a travel SLP?
I hope that I can continue growing as an SLP as much as I already have over the last couple of months. I have a unique opportunity to work in such a dynamic setting with so many smart, passionate therapists and I'm going to learn everything I possibly can while I'm here.
What advice would you give SLP students or CFs?
To experience everything our field has to offer! When I initially declared my major I figured I'd work in schools, because my passion at the time was special education. Through volunteer opportunities during undergrad, however, I realized I loved working with adults in a clinical setting, and it wasn't till grad school that I realized how much I loved being in a hospital. Take advantage of every opportunity offered to you and never rule anything out. You may be surprised by what you enjoy the most!
We are proud to have a dedicated SLP like Sam on our team and we hope to support her as she explores other facilities on the West Coast and grows as a clinician!
Are you interested in talking to us about how you can start your own SLP adventure?
<Get In Touch Today>