Top 5 Nightlife Attractions — Travel Therapy Jobs in Tennessee
Maybe nature's not your "thing." That's OK! If you're on assignment as a PT, OT or SLP in Tennessee—whether it's Memphis, Nashville or other nearby cities—there's plenty of nightlife attractions for the night owl in you.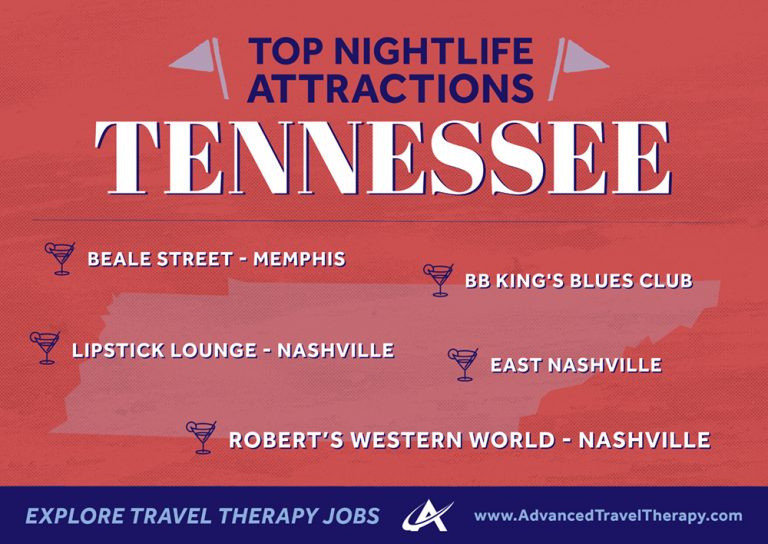 Said to be America's Most Iconic Street, Beale is lined with bars, restaurants, and music venues. Check out events like Hot Rods on Beale.
Of all of the BB King's Blues Clubs in the U.S. (Nashville, Orlando, New Orleans, etc.), This is the original one—home of American blues music.
Lipstick Lounge is an all-are-welcome bar with karaoke, a great patio, and trivia.
Once you've discovered all of the staples of the music scene and had your fill of tourists, head to East Nashville where food and craft beer scene. Don't miss the Pharmacy Burger Parlor!
Robert's Western World – Nashville
Locals will urge you to visit Robert's Western World. Be sure you can tell them, "Yep, done it!" Here you'll witness real country music in a building steeped in history.
<Explore Jobs in Tennessee!>