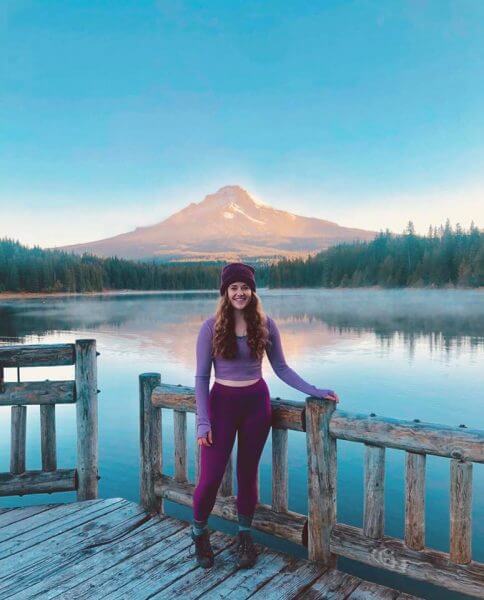 Three Surprising Learnings from a Career in Travel Therapy
Written by Emily Marshall, CCC-SLP and Advanced Travel Therapist.
Travel therapy is a fantastic opportunity to expand your skill set both professionally and personally. The on-paper benefits are evident in the work you will do each day, both with your clients and the people you work with. Equally important, however, are the intangible things you can learn along the way. Below are some less obvious things that a travel therapy assignment can teach you.
Photo Credit: E. Ann Photography
To value experiences more than belongings.
When you are stationary long-term, you tend to accumulate odds and ends over the years that likely may not serve a purpose or be necessary to have anymore. Once you begin packing up and moving frequently, you'll notice that you start shaving down your number of belongings more and more each time—many travel therapists pride themselves on being able to move their entire life up in one carload! Born from a desire to ease the moving process, many people donate belongings and diminish their material possessions to just their most prized and meaningful items. Ultimately, the countless road trips and adventures you have in your new location will be more valuable to you than boxes upon boxes of old clothes!
To ask for help when you need it.
While you receive support or mentoring on-site, especially as a clinical fellow, the support structure as a travel therapist places more ownership on you than in other settings. If you are someone who is not used to asking for help, this is a great opportunity for you to develop that skill! Being able to take in information at a new assignment, process this information along with your own clinical knowledge, and then identify questions or clarifications you need and who to ask is highly beneficial for optimizing your success and comfort at that job.
To make friends as an adult.
Many people struggle with making friends post-grad as adults or wonder how to go about it when moving to a new city or state—sometimes all the way across the country! The online travel therapy network is a very friendly one, with many people befriending each other on social media, meet-up apps for common interests, and group hangouts at their new jobs or in their new communities by joining local gyms and clubs. Coming out of your shell and learning how to initiate friendships as an adult is not always easy but can make a new assignment location quickly feel like home.
We hope these three life learnings provide an alternate perspective on your journey in travel therapy. While the innumerable benefits of the job and the practical experience you will gain is why you chose this line of work, the personal development you can take away from your career will last for a lifetime.
<Check out our open travel therapy jobs>