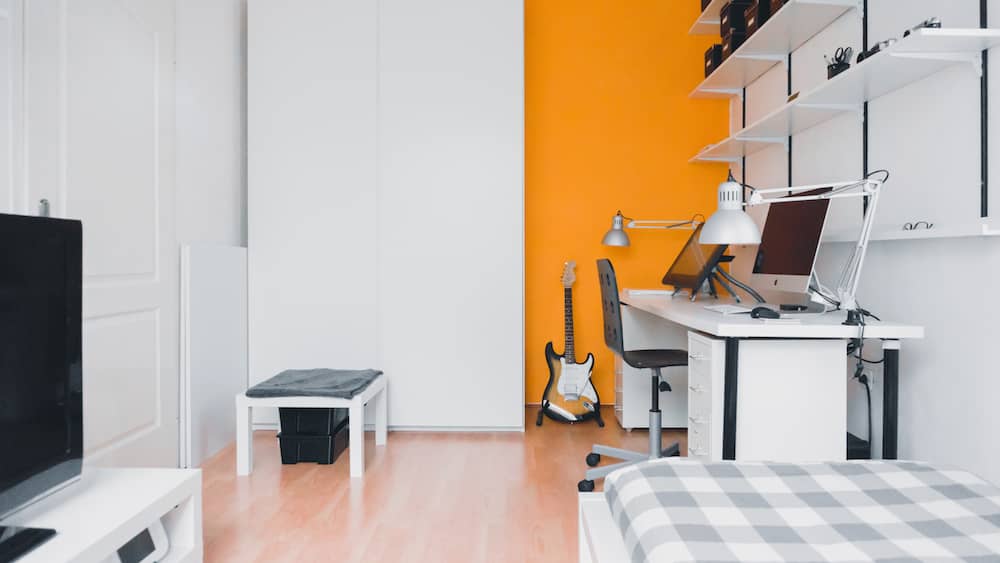 Temporary Home Décor Ideas
As a traveling therapist, you may often be moving. While exploring new locations is exciting and an incredible experience, it may not be quite as easy to decorate your home. Sometimes we want to add a little extra personality to where we're living. The good news is we have rounded up a couple of ideas to add that bit of pop to your housing, and best of all, they are all removable and easily packable.
Removable Wallpaper
Long gone are the days of old floral printed wallpapers that are more reminiscent of granny's house than anything else. Forget the peel paper wallpapers because they've got a slick new makeover. Now you can find an endless amount of easy to apply (and remove) wallpapers that come in any print you can think of. Girly, trendy, playful; in fact, you can have a different one every time you move. They also come in solid colors in case that is what you are looking for.
Decals
This one is on the same line as removable wallpapers, except they don't actually cover an entire wall. There are many different designs, from birds to buildings and trees. Decals also come in quotes that can relate to a certain room, like the kitchen or living room. Many quotes express messages of family, love, and humor. It is a great way to add a lot of personality in a small amount of space.
Scented Candles
Not all ways of personalizing a home are visual. In fact, just a scent can quickly take you back to a place or link to a memory. Scented candles are a good way to add a sense of familiarity and make any place seem warmer and more unique. They are inexpensive, and since they burn out, you don't necessarily have to take them with you on your next adventure. If you want, you can even assign a certain smell to every new location.
Removable Hooks
Like candles, this seems so simple that it can be quickly overlooked. Since removable hooks can be bought even at drugstores, there is no limit to what you can hang up. No longer are you confined to only putting picture frames on counters and tables. Now you can surround yourself with photographs of all your loved ones. As long as it's not too heavy, you can put up whatever art you desire. You can go for a Dali or that poster from your favorite rock band, and it's cool in our books.
Switch Plates
First of all, with just a screwdriver, switch plates can be easily removed and replaced with more unique ones. Just remember to store the old ones somewhere so you can switch them back before you move. If you don't feel like going that route, you can cover them with anything that can be later taken off instead of switching them out. You can use fabric, wrapping paper, or even cut up pieces of removable wallpaper. Love to travel? You can show that off by covering switch plates with maps. It looks super quirky, and since it's just a small space, it doesn't look cheesy.
Want more ideas? Then be sure to visit our Pinterest, we have a whole board dedicated to home décor! Happy travels!