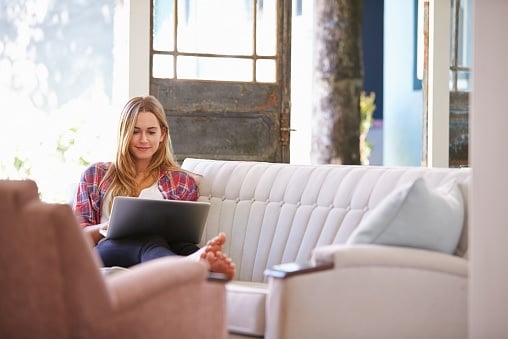 Tales from the Road
Despite our best efforts to enlighten our readers on the exploits of travel therapy, we often fail to convey the experience in vividly authentic detail. After all, we are not therapists…..therefore we are not travel therapists. We may KNOW travel therapy, but we don't LIVE IT. Today I want to highlight 2 travel therapy blogs written by current Advanced Medical SLP's. These tales from the road encompass the pioneering spirit of travel therapists while doling out clinical tips and lifestyle advice.
The Jones, a traveling couple working their way through Arkansas and down into the Lone Star State, write a revealing travel blog notable for its cheery and personal writing style. The blog combines travel tips, restaurant reviews, humorous anecdotes, and perceptive insights detailing life as a travel SLP. The blog doesn't take itself too seriously and utilizes a variety of photos to further enhance descriptions of "life on the road." I would be remiss if I didn't point out the kind words offered regarding Advanced Medical. Money quote: My new company, Advanced Medical, has been really awesome at supporting me with transitioning into the new position and city, and after a little rough end of the week, it was great to be able to talk with my recruiter, Amy, and know that I always have someone cheering for me in my corner! If your looking for a vivid slice of life as a traveling therapist, make sure you keep up with the Jones. (no pun intended)
From the Redwood Forest to Alcatraz this blogging SLP sure wanders to some cool sites. This blog alternates between helpful travel advice(furniture storage, picking an agency, housing options) and ultimate sightseeing guide. Since they are currently in California the endless mix of athletic events and nature spots represented can bring on an envious reaction. This blog is required reading for new travelers anxious about housing issues. The issues are presented in a clear and sober manner; providing insight on what agency options are available and how best to navigate the variables. Not to be a self-promoter but I must mention the post on picking an agency. Money quote: However, none of them quite compared to DJ at Advanced Medical. I started talking to DJ at the beginning of the summer. He sent me an email every 2-3 weeks just to keep in touch to see how the house sale was progressing (more on that subject later). He never tried to "sell me" on the travel dream. While the other recruiters emphasized the lucrative pay and promised work in exotic locations, he was straightforward and upfront with information. DJ seemed like a "no B.S." kind of guy, which I liked. That, along with Advanced Medical specializing in working with therapists exclusively, led me to sign up with them.
We are proud to support these blogs and urge you to check them out. You can also search our available travel SLP jobs and our experienced travel team members will be happy to answer any questions you might have. Until next time…