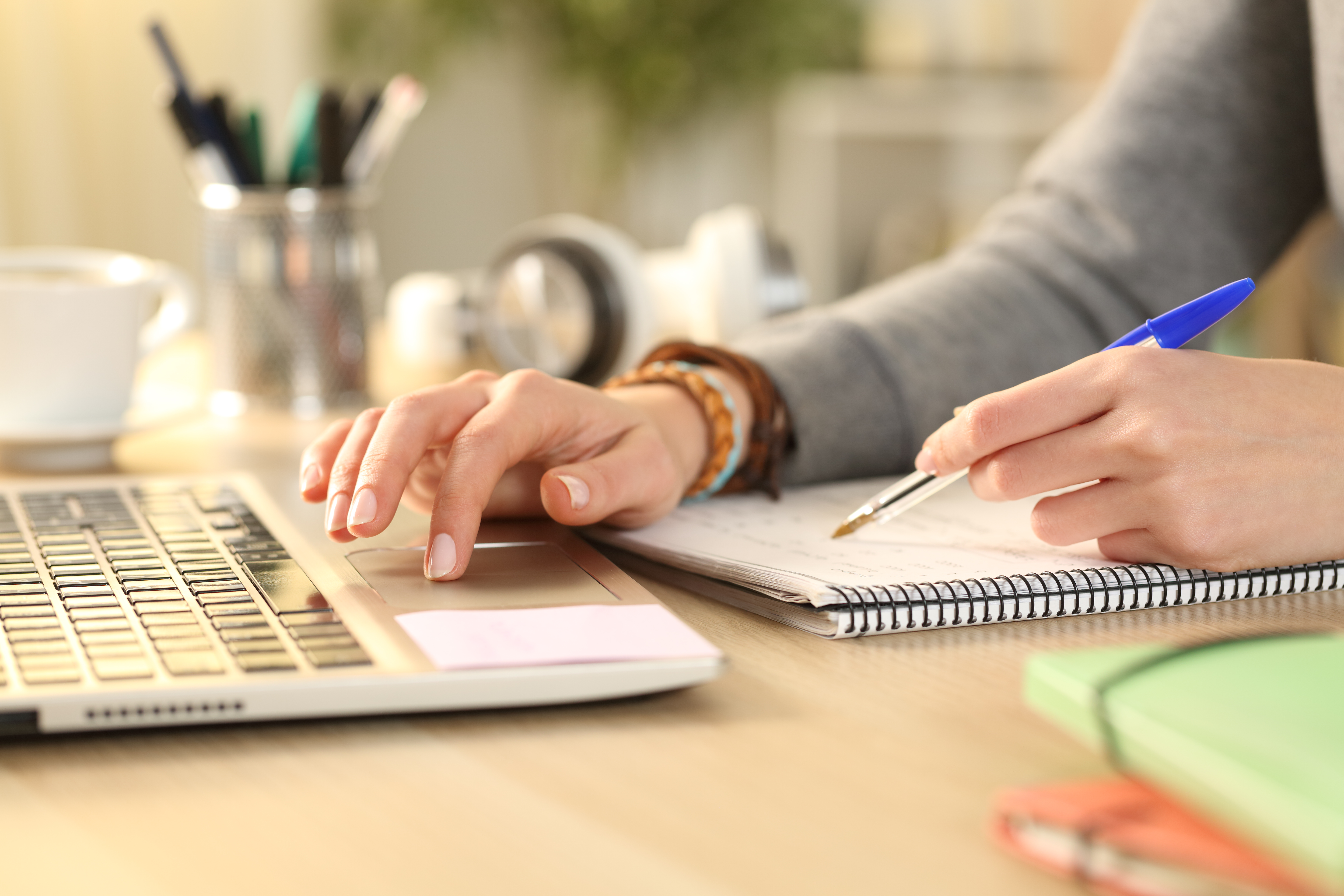 Streamline Credentialing for Allied Health Travelers
It's so exciting when your recruiter tells you that they've found the perfect assignment for you. A great allied health travel job in a new place, complete with private housing, benefits and a good paycheck! What's not to love?
But before you can get there, you will have to go through the credentialing process so you can actually take the position. That part's not quite as exciting.
However, allied health credentialing for travelers is a crucial component of the job placement and onboarding process. Your assignment facility needs to ensure that you're fully prepared to work at their organization, including proof that you have a current license to practice in their state.
Luckily, you don't have to figure it all out by yourself. If you're working with allied staffing agency Med Travelers, an AMN Healthcare company, you'll have the assistance of a team of credentialing analysts who can help you make the process go smoothly and efficiently.
Kara H., an AMN credentialing analyst, offers the following pro tips to help job candidates do their part to expedite the process and avoid any hiccups.
How allied health travelers can help with credentialing
Respond to communication in a timely manner.
Once you've agreed to take on an allied health travel assignment, your recruiter will connect you with a credentialing analyst. The analyst will call and email you with information about all the documents that you'll need to provide in order to complete the credentialing process so you can start working.
Make sure you don't delay your response. It typically takes about two weeks to complete the credentialing process, assuming there are no delays. It can take even longer in some states that have additional requirements, like fingerprints or extra trainings. So email or call your analyst back as soon as possible, so you can get the process rolling.
"It's a big part of making sure that we get you cleared on time," said Kara. "Otherwise, you might not get finished in time. Then your start date is likely to be affected."
Review the list of items you'll need to provide.
You will need to provide several different kinds of credentialing items to your analyst, including medical requirements, a background check, and written requirements, including copies of your certifications, your driver's license and other information. You may also need to complete some online knowledge testing.
Here's a typical list of the items you'll need to submit to your allied health credentialing representative:
Your state license and/or any specialty certifications
A recent background screening
Results of a physical examination (within the last year)
TB test results (within the past year)
Copy of your driver's license
A recent drug screen
Copy of your Social Security card
CPR certifications
There may be other requirements, too, about which your analyst will notify you. For example, a hospital, school or clinic might require vaccination records.
Here's the good news: you don't have to figure out how to get things like a TB screen or a drug screen on your own. Your analyst will provide the necessary information, including the location to visit, so you can get this type of test quickly and with a minimum of fuss.
Take advantage of mobile tools.
As with many tasks today, mobile access is the way to go. So put the new AMN Passport app on your phone and don't look back! AMN's traveler portal is user-friendly and is designed to save you a lot of time. Whether you are a travel therapist, lab tech or imaging professional who is working with Med Travelers, you can use the portal's self-serve checklist to help keep track of all the required documents that you need to submit–and you can even submit them right through the portal. The app also allows you to book and manage your assignments, get payroll information, and stay in contact with your recruiter.
Passport can save you a lot of time in the future, too. The next time you take an allied health traveler assignment, you won't have to put together all of the credentialing documentation from scratch. The portal will store them for you as long as you work for an AMN Healthcare company. Except for requirements that might have a particular time element, you can just access them through Passport.
"It makes it so much easier," said Kara.
Ask for help when you need it.
Remember that your credentialing expert is there to help you out. Not sure what you have to provide, or how to submit a certain document? Just ask.
Your analyst will also let you know if any of your credentialing requirements are expiring so you can address those in a timely fashion. If you need an updated TB test or a new background check, your analyst tracks expiration dates for you.
"If you're getting close to that expiration date, we'll start reaching out to you and letting you know," said Kara.
Med Travelers has thousands of allied health travel jobs throughout the U.S. for travel therapists, lab professionals and imaging professionals.
APPLY TODAY to start working with the Med Travelers team.